This map of McKinney, Texas was created in 1876 by D.D. Morse, a pictorial artist who traveled the country creating detailed drawings of hotels, manufacturing companies, private homes, public buildings and bird's eye views of towns. He described his work as focusing on the Sunny Plains of Texas, the Valleys of Kansas, and the Mountain Ranges of Colorado.
The map shows a bird's eye view of McKinney including street names and old landmarks. Text on the map describes McKinney as the county seat of Collin County, with a population of 2,000, and a brand new court house that cost $90,000 (approximately $2 million in 2019 dollars).
This historic map of McKinney has been restored by KNOWOL. Reproductions of the restored map are available here.
Historic Bird's Eye View of McKinney, Texas in 1876.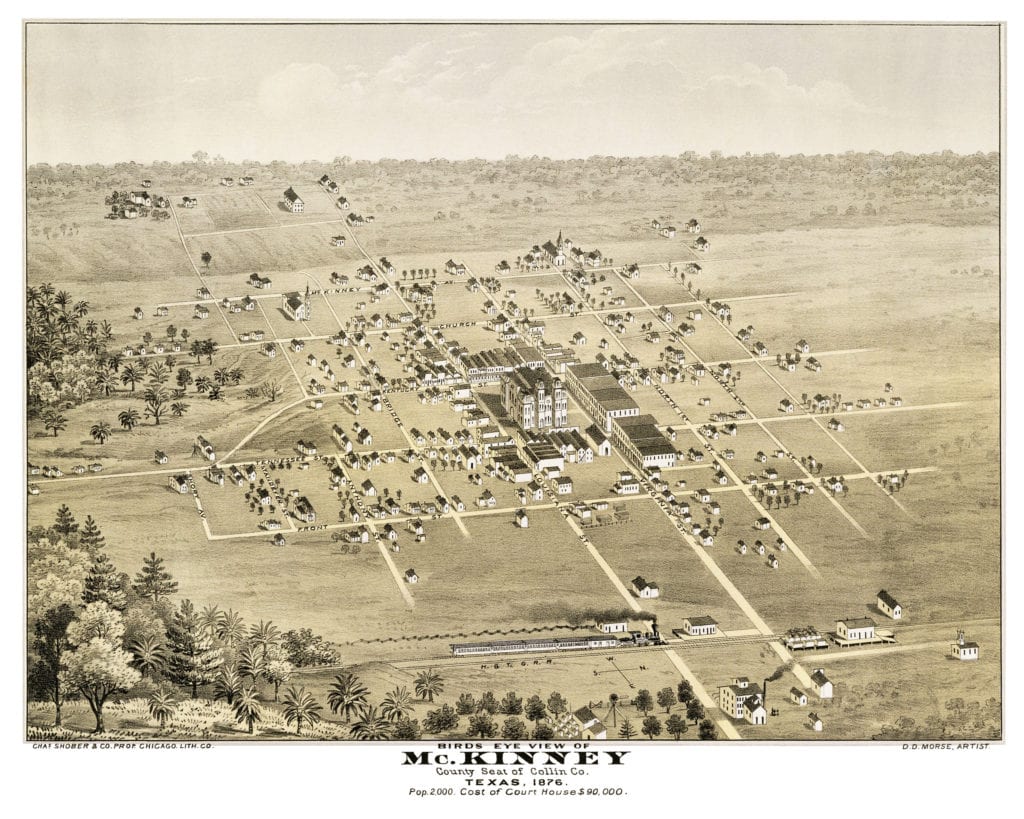 This old map of McKinney makes an attractive addition to your office, library, or den and can even be used to teach children the geography and history of the area. When you're done exploring, click here to get your copy of the restored map.