The historic map of Texas is a nostalgic and humorous representation of the state created in the 1960's. The map depicts Texas as the greatest state in the Union, with various illustrations and historical footnotes throughout. Some of the drawings on the map refer to Texan women as the "most beautiful ladies on Earth", Dallas is the city with the "most money in the world", Austin is the "Capitol of the Universe", and more.
The map features playful descriptions of various Texan cities and landmarks, such as Dallas being the city with the "most money in the world" and Austin being the "Capitol of the Universe". In addition to boasting about the greatness of Texas, the map also takes humorous jabs at other states, such as Washington and Oregon being the "Waste Land taken from Russia" and California being labeled as "Calaphoney".
This vintage map of Texas has been lovingly restored by KNOWOL. Click the image below to see the map in all its glory. Reproductions of the restored map are available here.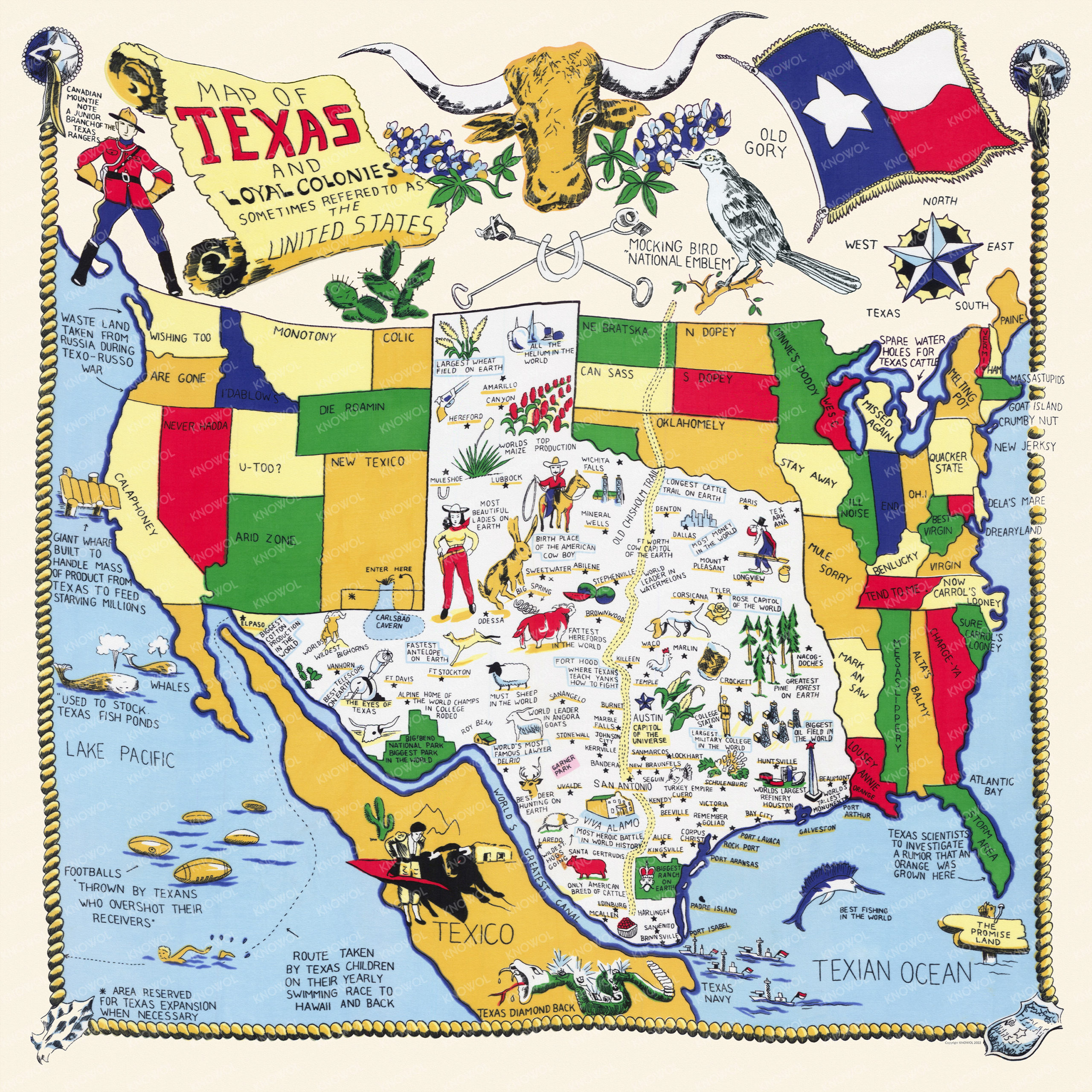 This vintage map has been beautifully restored by KNOWOL and is available as a reproduction. It is the perfect blend of humor, charm, and Texan pride, and would make a lovely addition to any office, library, or home. Explore the map and get your own copy here.