This vintage pictorial map of Michigan features whimsical drawings, historic landmarks, and interesting tidbits of Michigan history. Michigan old timers and newcomers alike will find the map both instructive and entertaining. The map was created in 1935 by Hy Richardson.
The map makes reference to specific Michigan towns including, "When better homes are built, Flint will build them", "Bay City, where the summer trail begins", "Battle Creek: Breakfast is Served", and "Adrian: Why go there?". Landmarks on the map include Mackinac Island, "Michigan's Most Historic Spot", The Land of the Chippewas, Hardy Dam (referred to as the largest Earth Work dam in the world), and the Ottawa's Hunting Ground.
This historic pictorial map of Michigan has been restored by KNOWOL. Reproductions of the restored map are available here.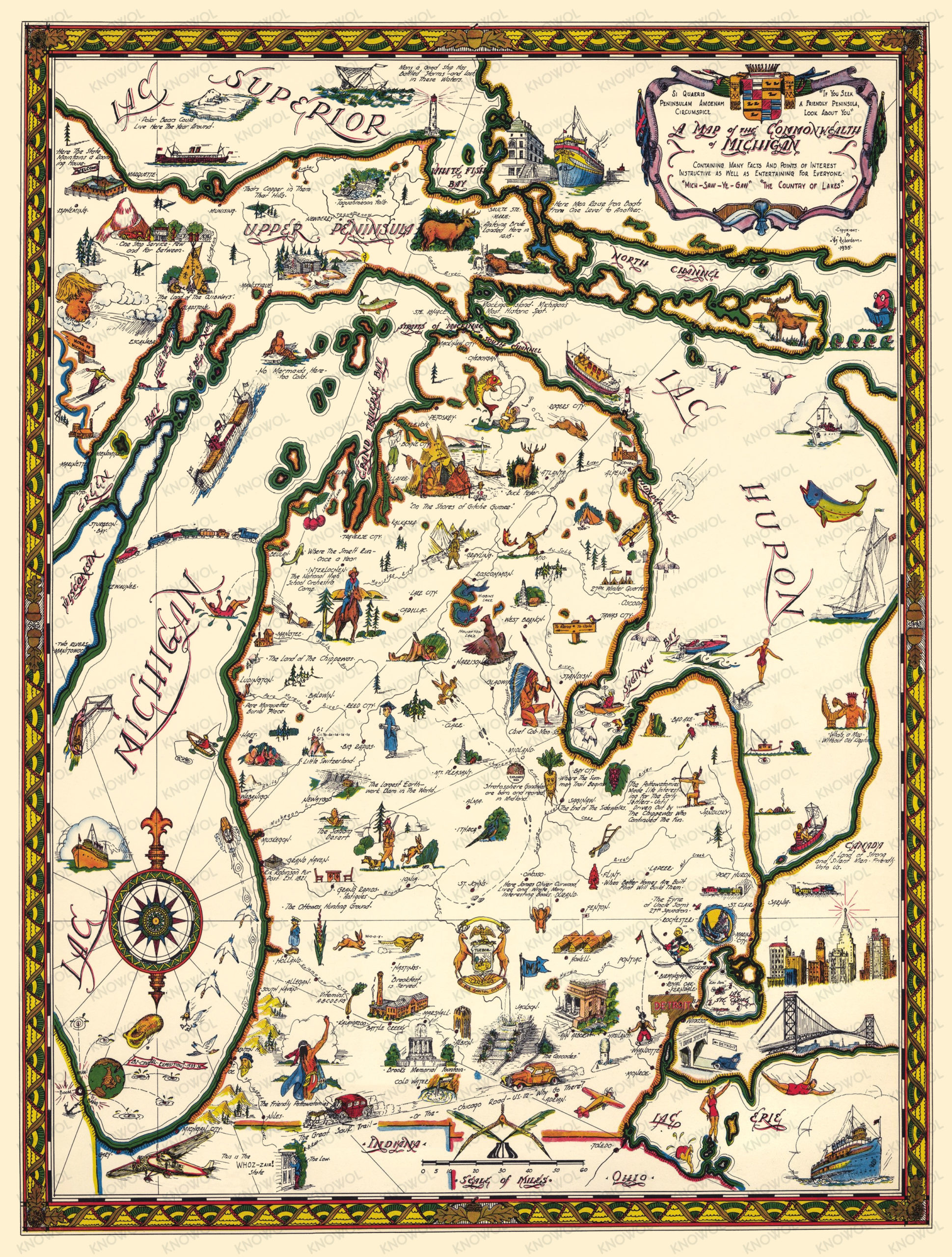 The creative and whimsical drawings not only highlight Michigan landmarks but also what it's like to live in Michigan with whimsical comments such as "Polar Bears could live here year round", "No mermaids here, too cold", and a drawing of a policeman knocking on a door with the notation "This is the WHOZ-ZAIR State".
This piece of Michigan history will make an attractive addition to your office, library, or den and can even be used to teach children the geography and history of the area. When you're done exploring, click here to get your copy of the restored map.