What do you first think of when someone says: "Manhattan"? Central Park? Empire State Building? Rockefeller Center? Statue of Liberty? Times Square? Brooklyn Bridge? High Line? Metropolitan Museum of Art? Grand Central? Penn Station?
Whatever your answer, you'll enjoy this old map of Manhattan in which the artist cleverly combined New York City legend and history, mixing the past and present with skill and humor. Here are a few close ups of the illustrations.
Manhattan Landmarks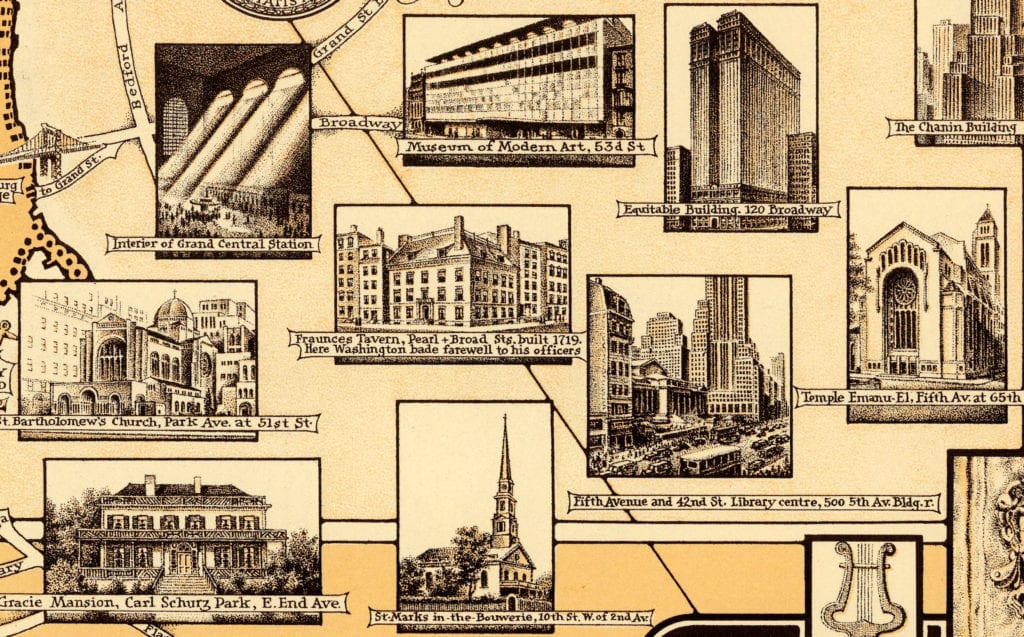 This old map provides hours of entertainment and you can learn a lot about NYC in the process. This combination of a picture book and wall map makes an attractive addition to your office, library, or den, and can even be used to teach children the geography and history of Manhattan. When you're done exploring, click here to buy a copy of the map!
Click here to see the full map.