Greater Portland Maine
What do you first think of when someone mentions Portland? Portland Museum of Art? Casco Bay Islands? Old Port? Portland Observatory? Victoria Mansion? Fore Street? Lobster Rolls? Craft Breweries?
Whatever your answer, you'll enjoy this old map of Portland where the artist beautifully displays landmarks and locations of historical importance in Portland.
Click here to see the full size map.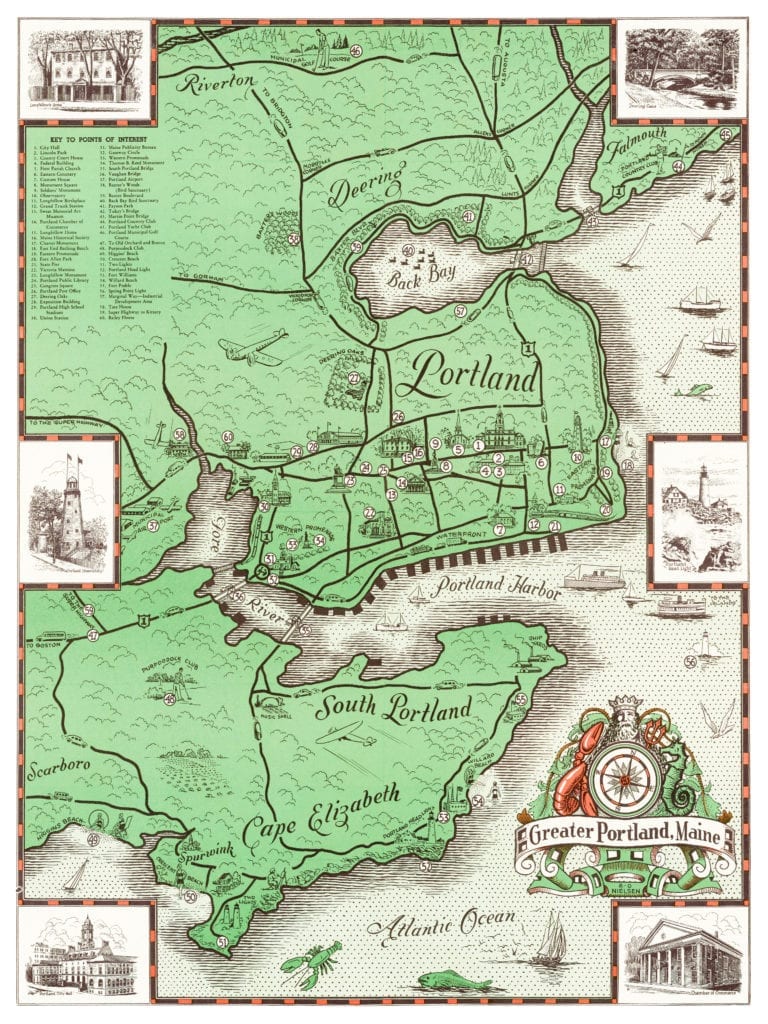 This old map is a beautifully illustrated piece of Portland history. This combination of a picture book and wall map makes an attractive addition to your office, library, or den, and can even be used to teach children the geography and history of Portland. When you're done exploring, click here to buy a copy of the map!