This historic map of the Maine Coast was created in 1929 by Albert Prentice Button, an American artist who lived from 1868 – 1931. Button's beautifully illustrated map highlights his artistic skill while cleverly combining Maine history and folklore.
Landmarks on the map include Skipper Joe's Harbor, Kennebunk Beach, Bald Head Cliff, Goat Island, Pond Rocks, Perkins Cove, Boon Island, and more. The map is bordered by a mural of sea animals, and prominently features one of the cryptid sea serpents which were rumored to live off the Maine coast.
This historic map of the Maine Coast has been restored by KNOWOL. Reproductions of the restored map are available here.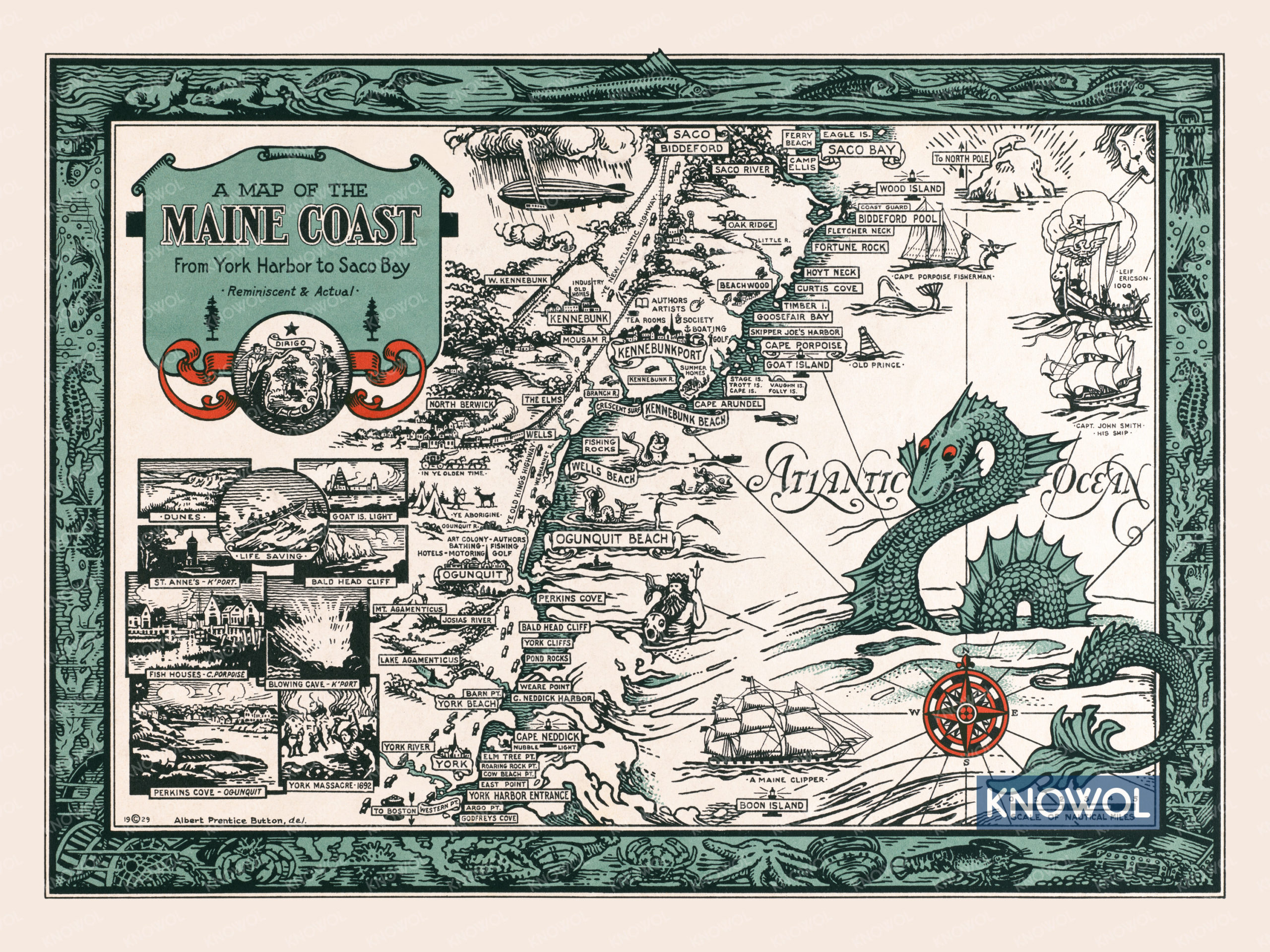 This vintage map of Maine makes an attractive addition to your office, library, or den, and can even be used to teach children the geography and history of the area. When you're done exploring, click here to get your copy of the restored map.