This vintage Montana Travel Poster was created in the early 1930's by Gustav Krollman, an art teacher at the Minneapolis Institute of Art. The artwork features a Northern Pacific Railway train surrounded by the beautiful Absaroka Range of the Rocky Mountains. The artist used beautiful summery pastel blues, greens and lavenders to recreate the majestic Montana landscape in order to promote Northern Pacific Railway's "North Coast Limited" route.
Montana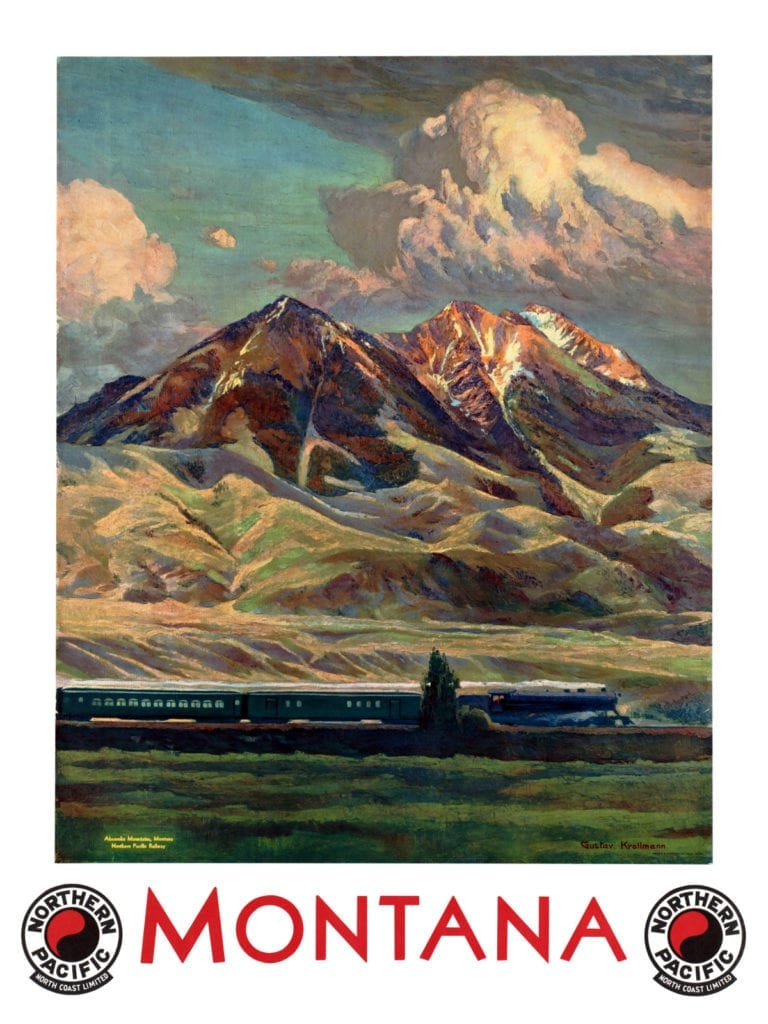 The North Coast Limited was a passenger train operated by the Northern Pacific Railway between Chicago and Seattle via Bismarck, North Dakota. Train service began on April 29, 1900, and ceased operations the day before Amtrak began service on May 1, 1971.
In 2010, Antiques Roadshow valued an original copy of this poster at $2,000 – $3,000. High resolution reproductions are available for $24, click here to get one.