This map is titled "Frontier and Pioneer Montana, a one page history dedicated to the Old Timers". The map was created in 1936 by Irvin Shope, a traditional western painter, cartoonist and muralist who spent his early life as a cowboy trailing cattle across Montana, and became a commercial artist for the state in 1935.
The border illustrations represent the major frontier industries; Trapping, Mining, Cattle and Sheep Raising, and Lumbering. Other landmarks on the map include fur posts, military forts, locations of fights & battles, cities and town, missions, historic markers, abandoned frontier towns, historic trails, and more.
This historic map of Montana was restored by KNOWOL. Reproductions of the restored map are available here.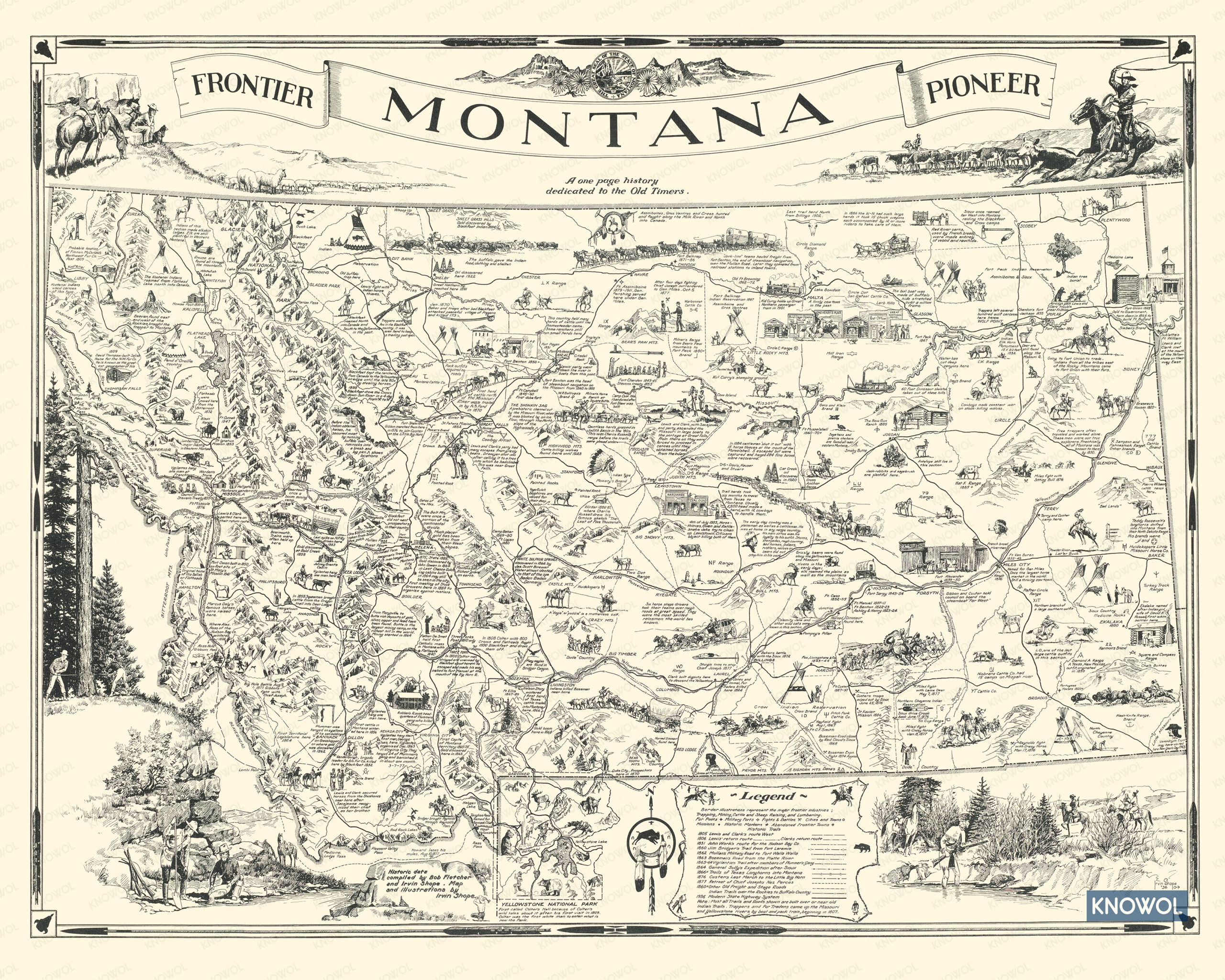 Historic locations of the map include Lewis and Clark's Route West, Mullan's Military Road to Fort Walla Walla, Bozeman's Road from the Platte River, Trails of Texas Longhorns into Montana, and the modern state highway system as it was in 1936. The map also shows Yellowstone National Park, first called Colter's Hell because of Colter's wild tales about it after his first visit in 1809.
This map of Frontier Montana will make an attractive addition to your office, library, or den and can even be used to teach children the geography and history of the area. When you're done exploring, click here to get your copy of the restored map.