This historic map of Helena, Montana was created in 1875 by T.M. Fowler, a prominent 19th century map maker. The map shows a bird's eye view of the city as it used to be, including street names and old landmarks.
Landmarks on the map include St. Vincent's Academy, County Court House, Masonic Hall, Watch Tower, St John's Insane Asylum, U.S. Assay Office, County Jail Building, and more.
This historic map of Helena has been restored by KNOWOL. Reproductions of the restored map are available here.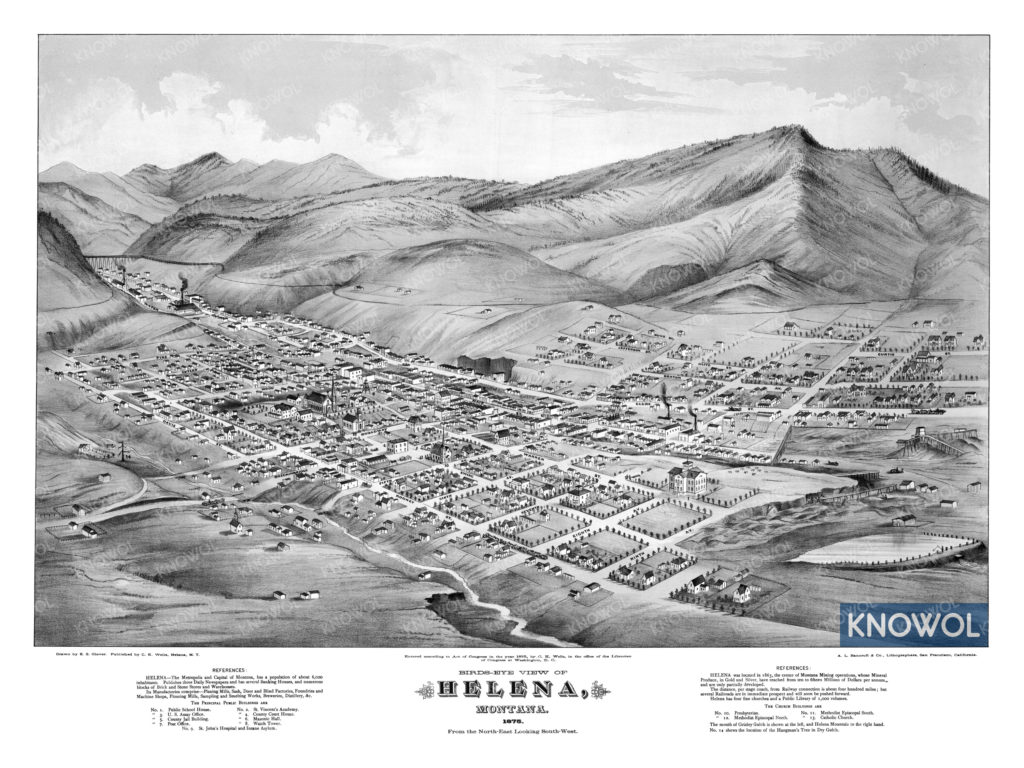 Text on the map reads:
HELENA – The Metropolis and Capital of Montana, has a population of about 6,000 inhabitants. Publishes three Daily Newspapers and has several Banking Houses, and numerous blocks of Brick and Stone Stores and Warehouses.

Its Manufactories comprise – Planing Mills, Sash, Door and Blind Factories, Foundries and Machine Shops, Flouring Mills, Sampling and Smelting Works, Breweries, Distillery, Etc.
This vintage map of Helena makes an attractive addition to your office, library, or den, and can even be used to teach children the geography and history of the area. When you're done exploring, click here to get your copy of the restored map.