This beautiful vintage map shows Portland, Maine as it looked in 1876. Portland is currently the largest city in Maine with more than 67,000 residents, but at the time this map was created only 33,000 people called Portland home.
The map shows old Portland landmarks such as Portsmouth High School, Falmouth Hotel, Grand Trunk Railroad Depot, Portland Wharf and Portland Company's Machine Shops.
J.J. Stoner drew this map of Portland in the 1800's and it has been carefully restored to its original beauty by KNOWOL.
Click here to see a high resolution scan of the map.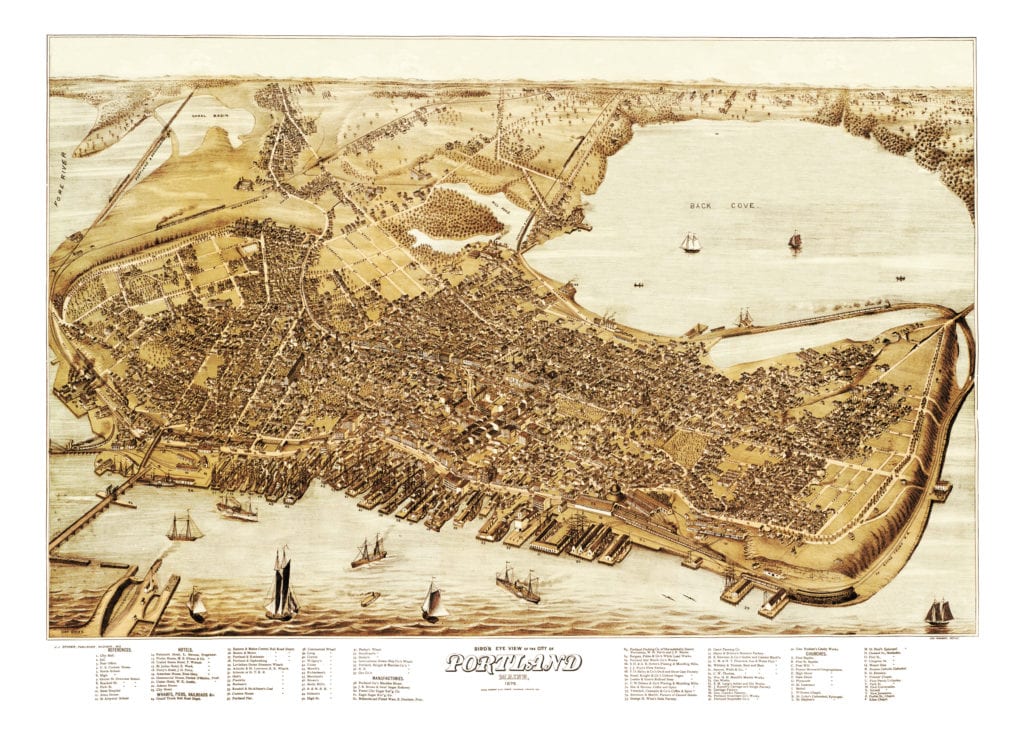 Click here to get a reproduction of this map of Portland, or click here to display this map as a beautiful wall tapestry.