This map of Springvale, Maine created in 1888 by George E. Norris and The Burleigh Lithography Company, prominent 19th century cartographers. The map shows a bird's eye view of the Springvale section of Sanford as it was, including street names and old landmarks.
From 1880 to 1910, the town's population swelled. This map captures the Springvale area as it was undergoing a period of tremendous growth. Old landmarks on the map include Town Hall, Hotel Hanson, Hotel Brown, Springvale Cotton Mills, Springvale Saw Mills, Butler Shoe Manufacturers, Kempton Clothing Manufacturer, Fogg General Merchandise, Bragdon Grocers, and more.
This historic map of Springvale, ME has been restored by KNOWOL. Reproductions of the map are available here.
Bird's Eye View of Springvale, ME in 1888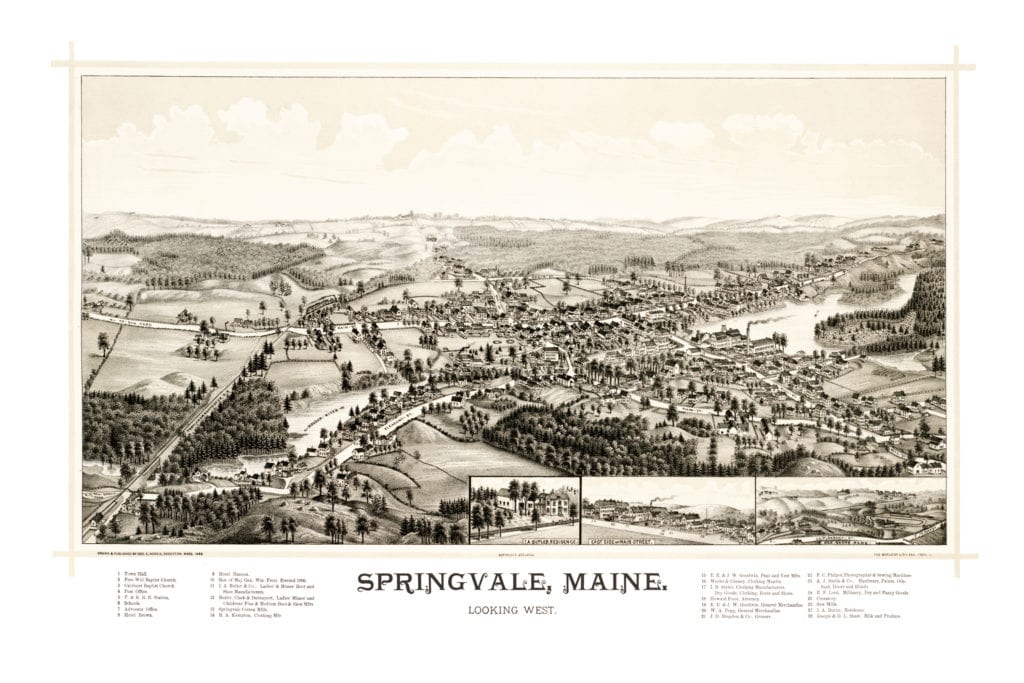 This old map of Springvale will make an attractive addition to your office, library, or den, and can even be used to teach children the geography and history of the area. When you're done exploring, click here to get your copy.