This map of St. Augustine, Florida was originally published in 1769 and shows an early plan of the city. The map first appeared in the third edition of William Stork's Description of East Florida (1769), six years after the Treaty of Paris transferred ownership of Florida from Spain to England.
This historic map of St. Augustine has been restored by KNOWOL. Improved colors and legible text on a solid grey background make the print suitable for framing. A limited number of reproductions are available in our online store.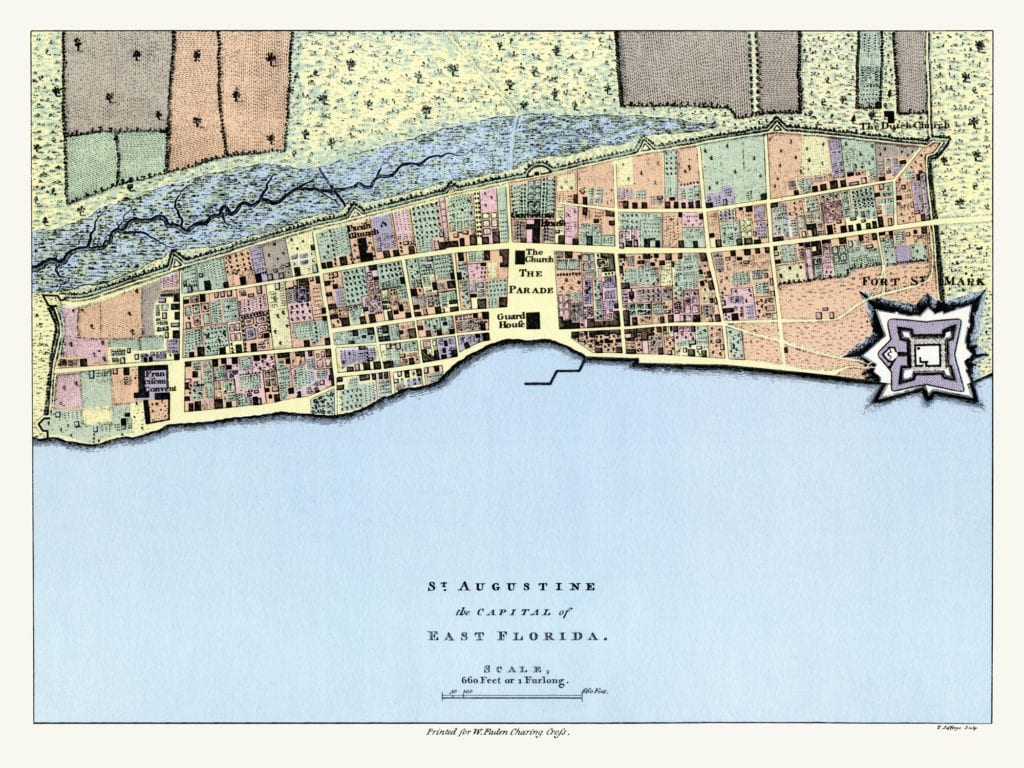 The image seen here comes from the Florida State Photographic Collection held by the State Library and Archives of Florida. Original on Florida Memory (PDM 1.0).
This map of St. Augustine will make an attractive addition to your office, library, or den and can even be used to teach children the geography and history of the area. When you're done exploring, click here to get your copy.