This historic map of Miami, Florida was created in 1934 by R.C. Traster and was used to advertise for a local realtor, J.G. Hundley. The map shows a bird's eye view of Greater Miami as it used to be, including street names and old landmarks.
Landmarks on the map include Miami University, Reid's Fish Market, Miami Aquarium, Miss Harris' Florida School, Tamiami Canal, Miami Country Club, South Florida Golf & Country Club, Biscayne Boulevard Company, Venetian island, Indian Creek, Flamingo Hotel, Sunset Lake, and more.
This historic map of Miami has been restored by KNOWOL. Reproductions of the restored map are available here.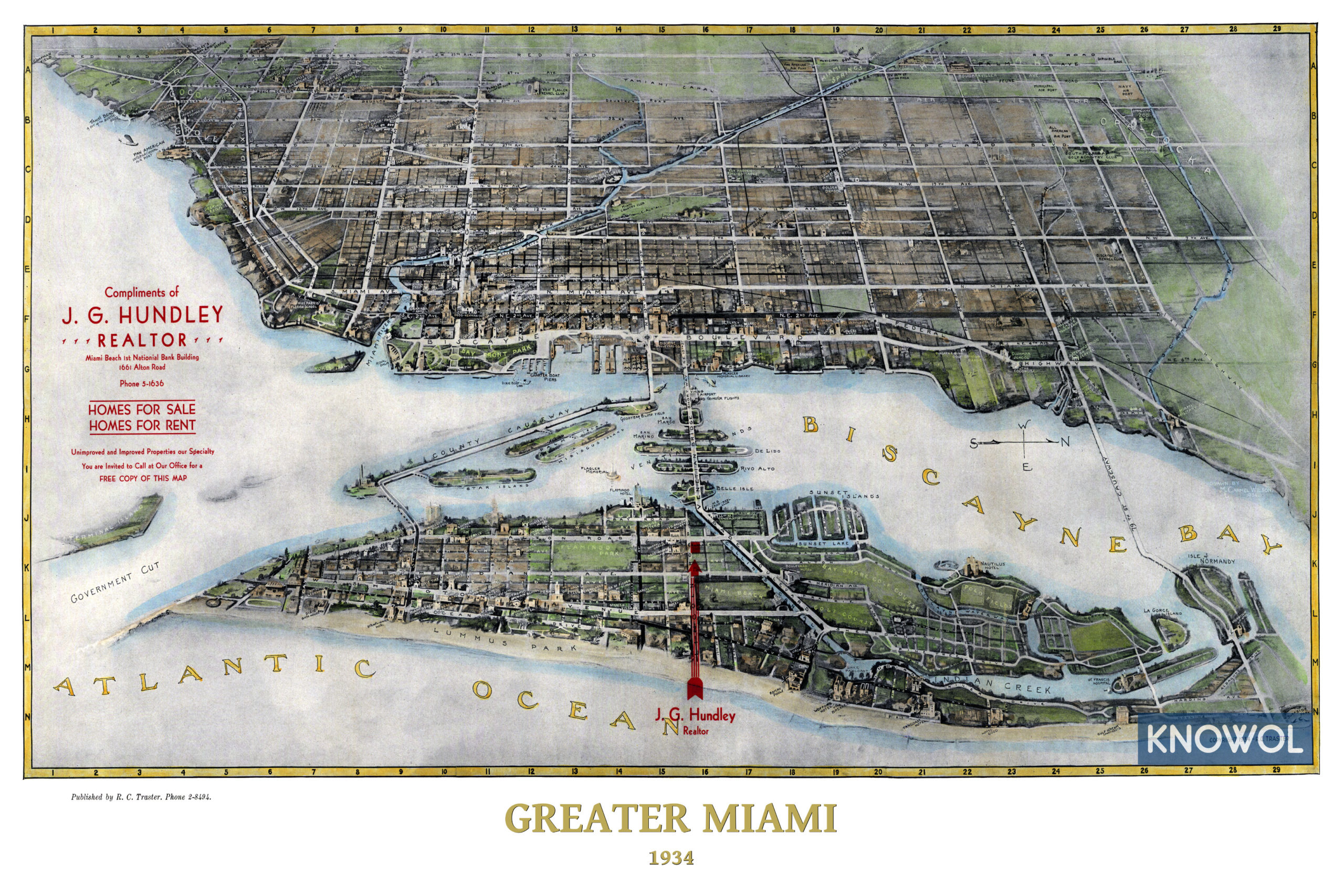 This vintage map of Miami makes an attractive addition to your office, library, or den, and can even be used to teach children the geography and history of the area. When you're done exploring, click here to get your copy of the restored map.