This map of Gardner, Massachusetts was created in 1880 by Beck & Paul Lithographers and the E.H. Bigelow Publishing Company of Framingham, Mass. The company sent artists across America to create beautifully detailed maps of small towns and their landmarks.
The map highlights prominent residences and buildings in Gardner at the time, including W.H. Cowee Photograph Company, J.F. Cook Watch Maker, C.W. Morse Meat Market, S.S. Lane Groceries, and A & HC Knowlton, manufacturers of cane and wood seat chairs.
This vintage map of Gardner, Mass has been restored by the team at KNOWOL. Reproductions are available here.
Click here to see the full map of Gardner in 1880.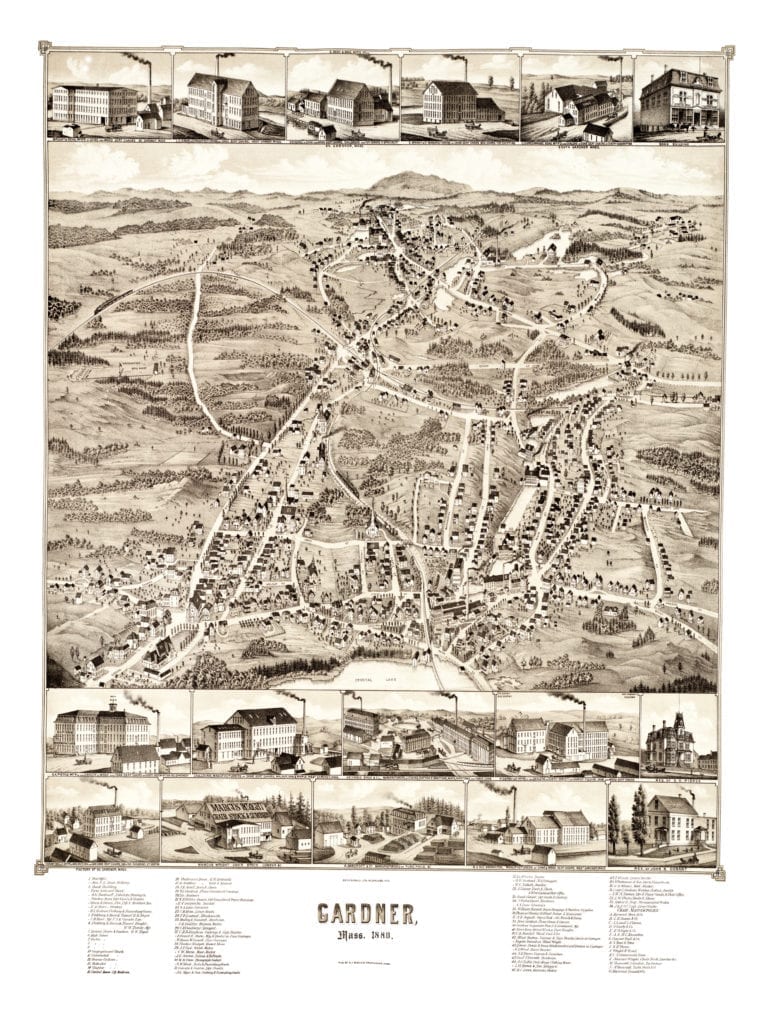 This old map of Gardner will make an attractive addition to your office, library, or den, and can even be used to teach children the geography and history of the area. When you're done exploring, click here to get your copy.