This bird's eye view shows the grounds of Buffalo's Pan-American Exposition in 1901. The Pan-American Expo was a World's Fair held in Buffalo, New York from May 1 through November 2, 1901. The fair covered 350 acres of land on the western edge of Delaware Park, extending from Delaware Ave to Elmwood Ave and northward to Great Arrow Avenue.
The map was originally printed by the Courier Company of Buffalo, New York to be sold at the world fair. Harry Fenn, a prominent 19th century landscape illustrator, drew the image based on drawings by Carrere & Hastings, the premier Beaux-Arts architecture firm at the time.
This vintage view of Buffalo has been lovingly restored by the team at KNOWOL. Reproductions are available through our store. A high resolution version can be viewed below.
View of Buffalo's Pan American Expo in 1901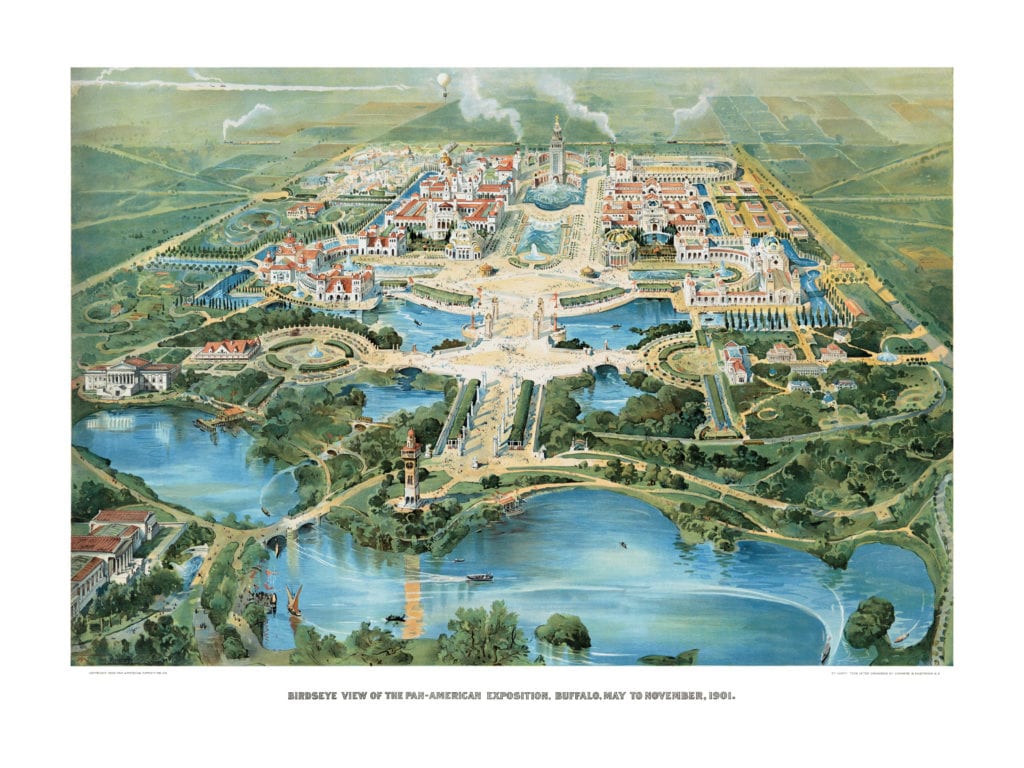 Landmarks on the map include The Court of Fountains, The Grand Canal and the Triumphal Bridge. The Grand Canal was a mile long waterway encircling the expo that was used to take tourists on gondola tours of the fair grounds.
Reproductions of this historic view of Buffalo are available on museum quality, archival paper to ensure that this piece of local history can be passed to the next generation. Click here to get a limited edition print of the restored map.