This map of East Douglas, Massachusetts was created by Lucien R. Burleigh in 1886. The map provides a bird's eye view of East Douglas as it looked in the late 19th century.
Historic East Douglas landmarks on the map include Thayer's Hall, Central Hall, Stockwell's Steam Planing Mill, Douglas Axe Manufacturers, W.E. Hayward Company Woolen Mills, and East Douglas High School.
This vintage map of East Douglas was restored by KNOWOL. Reproductions of the map are available here.
Click here to see the full map.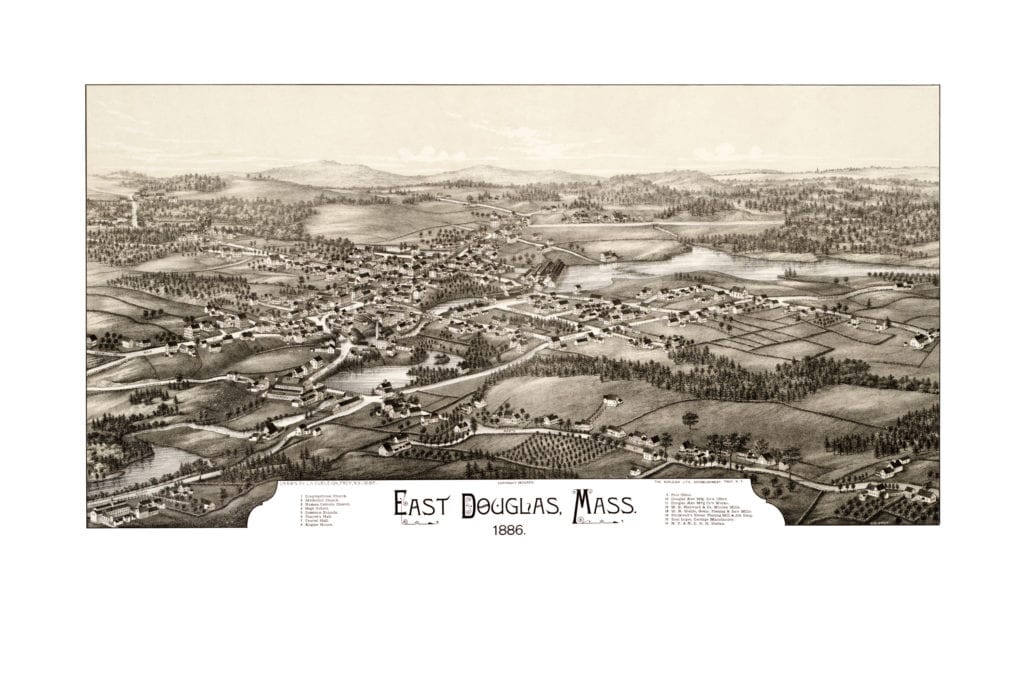 This historic map of East Douglas will make an attractive addition to your office, library, or den, and can even be used to teach children the history of the area.