Long Island was once home to a thriving industry of duck farming, with more than 100 duck farms dotting the island in the early 1900's. Flanders, Long Island is even home to a literal Big Duck that marks the location of a duck farm in operation from 1936 – 1984.
Breeders at a Long Island Duck Farm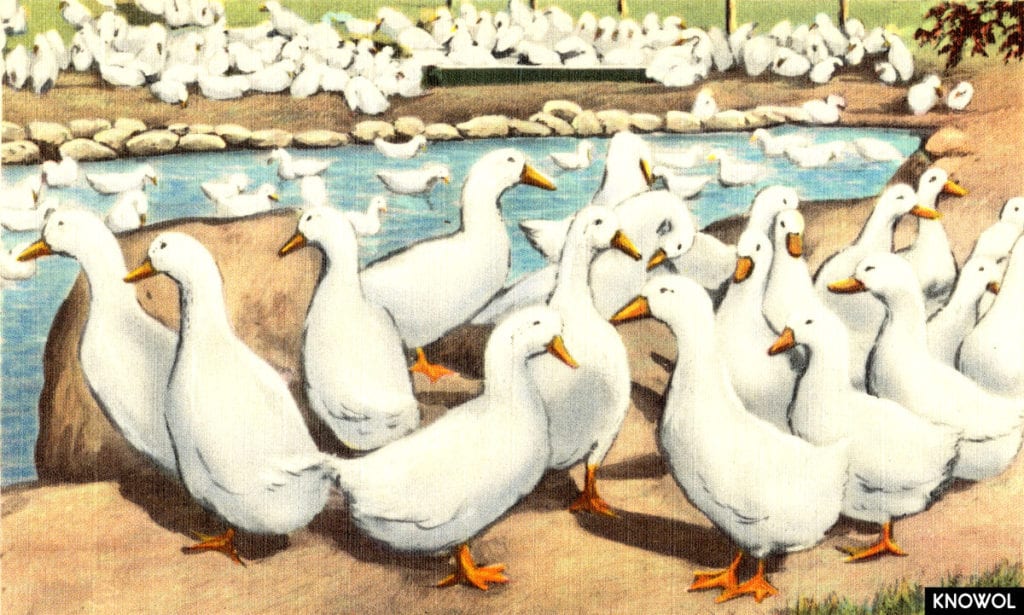 The image below shows a typical Long Island duck farm as it would have looked in the middle of the 20th century.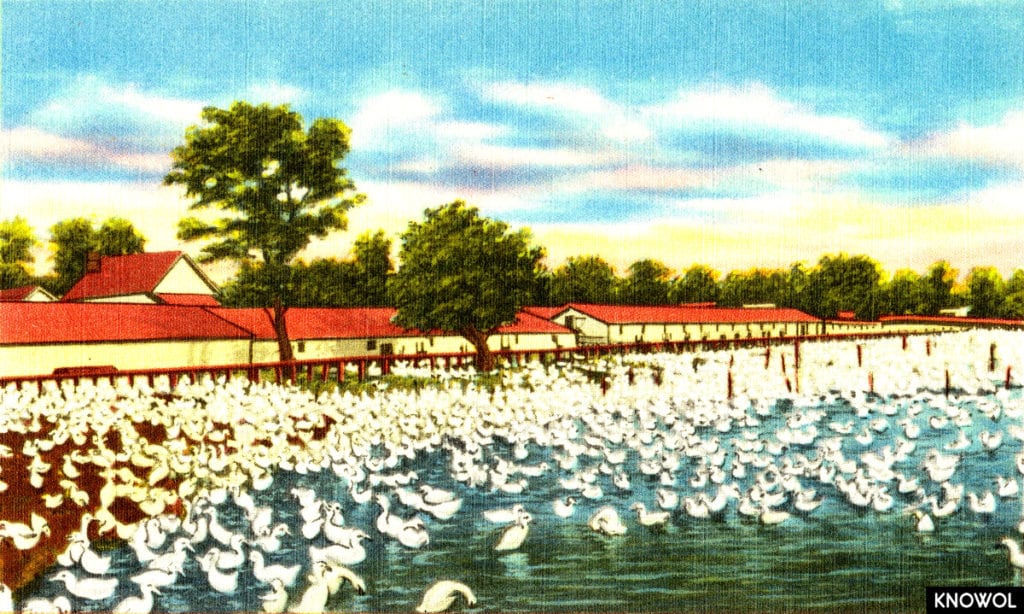 As of 2017, the only remaining duck farm on Long Island is Crescent Duck Farm in Aquebogue, a farm established in 1908 that still processes more than one million ducks per year. Visit Modern Farmer to read more about the history of Long Island's duck farms.