This map of the "History and Romance of Wyoming" was created in 1928 by Grace Raymond Hebard, a well known historian, suffragist, scholar, and writer. Hebard served as a professor at the University of Wyoming for 28 years and was the first female member of the UW Board of Trustees.
Historic Wyoming landmarks on the map include The Old Oregon Trail, The Overland Trail, Jackson Hole, Grand Teton, Devils Tower, Yellowstone National Park, Fremont Peak, Washakie's Buffalo Hunting Grounds, and more.
This historic map of Wyoming has been restored by KNOWOL. Reproductions of the map are available here.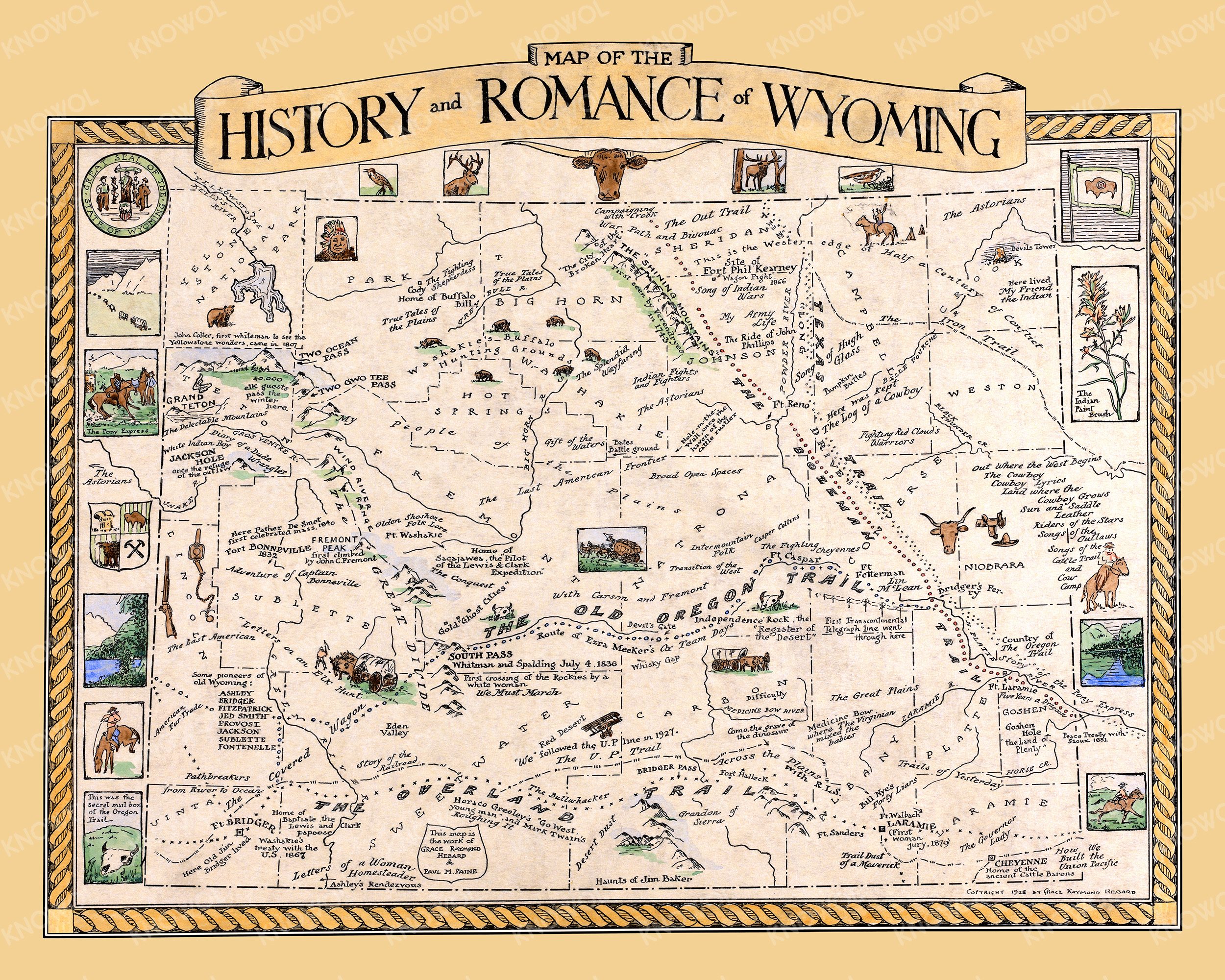 Hebard was a staunch feminist and the map highlights female accomplishments such as the first crossing of the Rockies by a white woman in 1836. She specified it was the first crossing by a white woman as it is likely that a woman of an indigenous tribe crossed the Rockies much earlier. The words "We Must March" are written underneath. Hebard spent years exploring Wyoming's high plains and mountains seeking first-hand accounts of the areas early pioneers. She also worked as the only female engineer and draftswoman at the surveyor general's office, giving her the skill and knowledge needed to create this historic map. Her playful stories of the area add the "romance", with whimsical notes included throughout the map.
This vintage map of Wyoming makes an attractive addition to your office, library, or den and can even be used to teach children the geography and history of the state. When you're done exploring, click here to get your copy.