This map of Mannington, West Virginia was created in 1897 by T.M. Fowler, a prominent 19th century map maker. The map shows a bird's eye view of Mannington as it was, including street names and old landmarks.
The population of Mannington grew from approximately 700 people in the late 19th century to over 4,000 by 1917 due to a boom in oil and natural gas drilling. Drilling rigs can be seen dotting the landscape of the map.
Landmarks on the map include Mannington Opera House, Hotel Bartlett, Mannington Tool Works, Machine Shop, Eureka Pipe Line, Planing Mill, Mannington Roller Mills, Electric Light Plant, the B&O Railroad Station, and more.
This historic map of Mannington, WV has been restored by KNOWOL. Reproductions of the map are available here.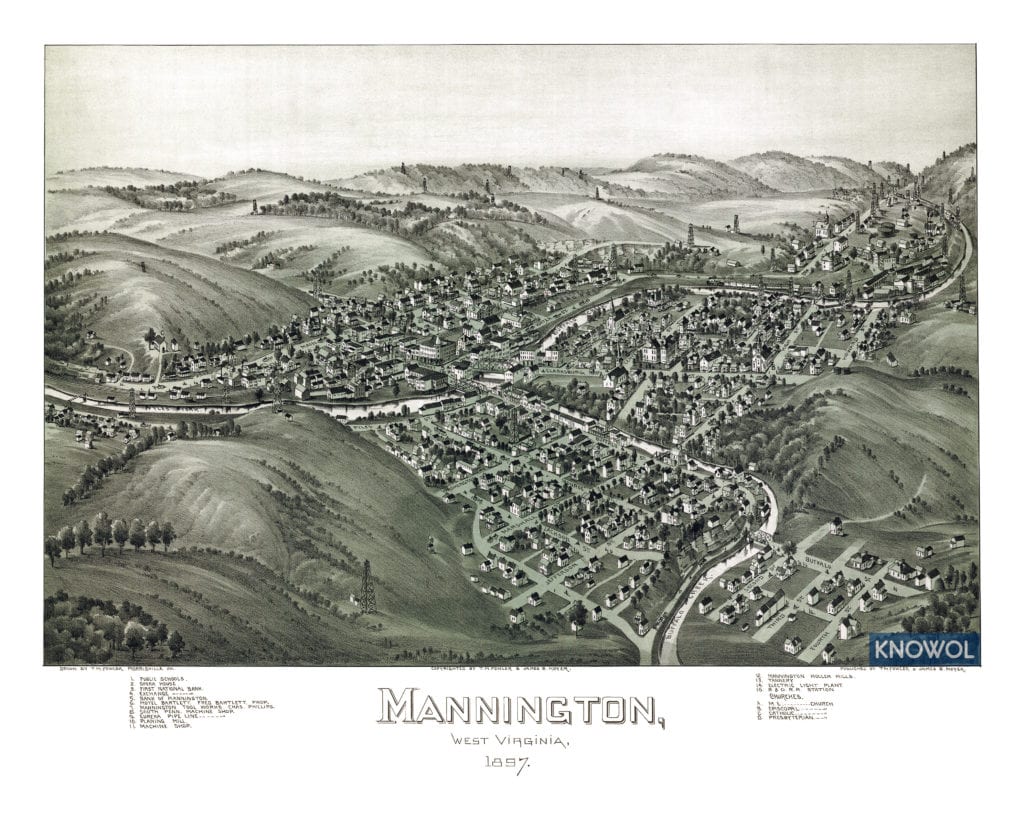 This map of Mannington will make an attractive addition to your office, library, or den and can even be used to teach children the geography and history of the area. When you're done exploring, click here to get your copy.