This historic old map of Philippi, West Virginia was created in 1897 by T.M. Fowler, a prominent 19th century map maker. The map shows a bird's eye view of Philippi as it used to be, including street names and old landmarks.
The map refers to Philippi as "The battle field of the first land engagement of the great "Civil War" fought June 3rd, 1861." Union Federal Forces were led by General Kelley and the Confederate Forces were led by Colonel Porterfield.
The map shows historical Philippi landmarks such as the road taken by retreating confederate soldiers in the Civil War, Tagart's Valley Hotel, Philippi Public School, Windsor Hotel, Philippi Roller Mill, Grist Mill and the B&O Railroad.
This historic map of Philippi, WV has been restored by KNOWOL. Reproductions of the map are available here.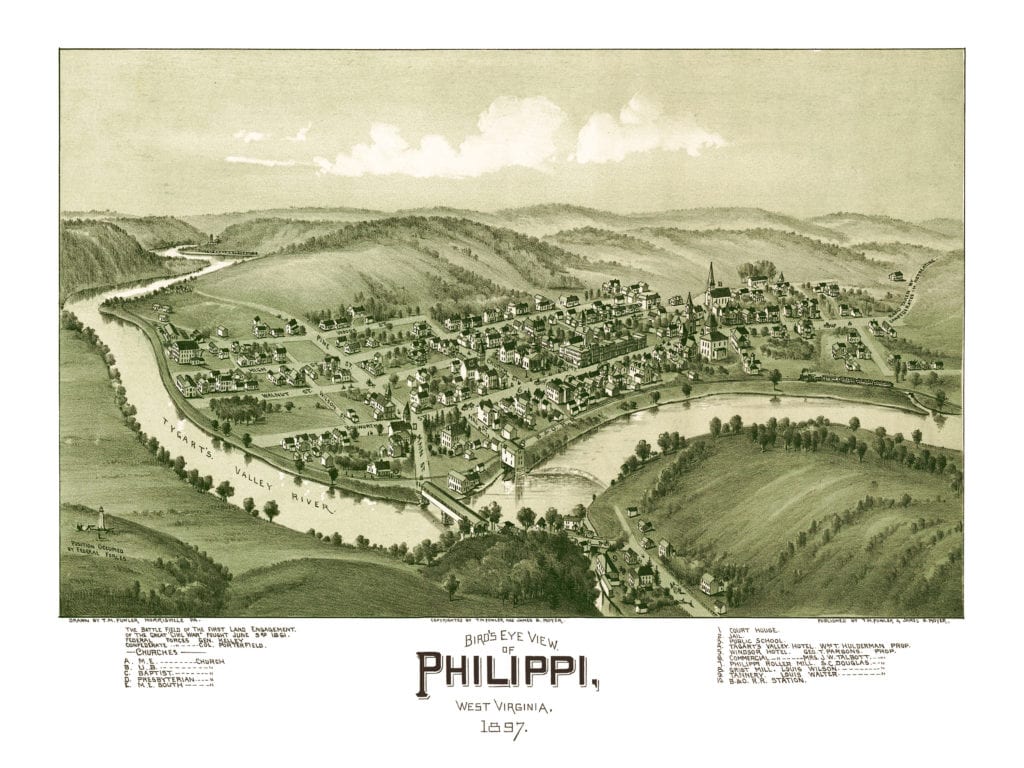 This historic map of Philippi will make an attractive addition to your office, library, or den and can even be used to teach children the geography and history of the area. When you're done exploring, click here to get your copy.