This historic map of Green River, Wyoming was created in 1875 by E.S. Glover. The hand drawn scene shows a picturesque view of Green River, Wyoming Territory, looking north. At the time this image was created, only 500 people lived in Green River.
The map reads:
"Green River City – Located on the Green River, 846 miles West of Omaha. The county seat of Sweet Water Co., Wyoming Territory. Altitude 6112 feet above the Sea, and the center of the most picturesque portion of the country through which the Union Pacific Railroad passes.

Green River City has a population of 500 inhabitants; it has a School House and Church, several Stores, a First-Class Hotel, and a Brewery. All trains stop for meals at the Green River Dining Halls, where beautiful Rocky Mountain Specimens of all kinds can be procured."
This historic map of Green River has been restored by KNOWOL. Reproductions of the restored map are available here.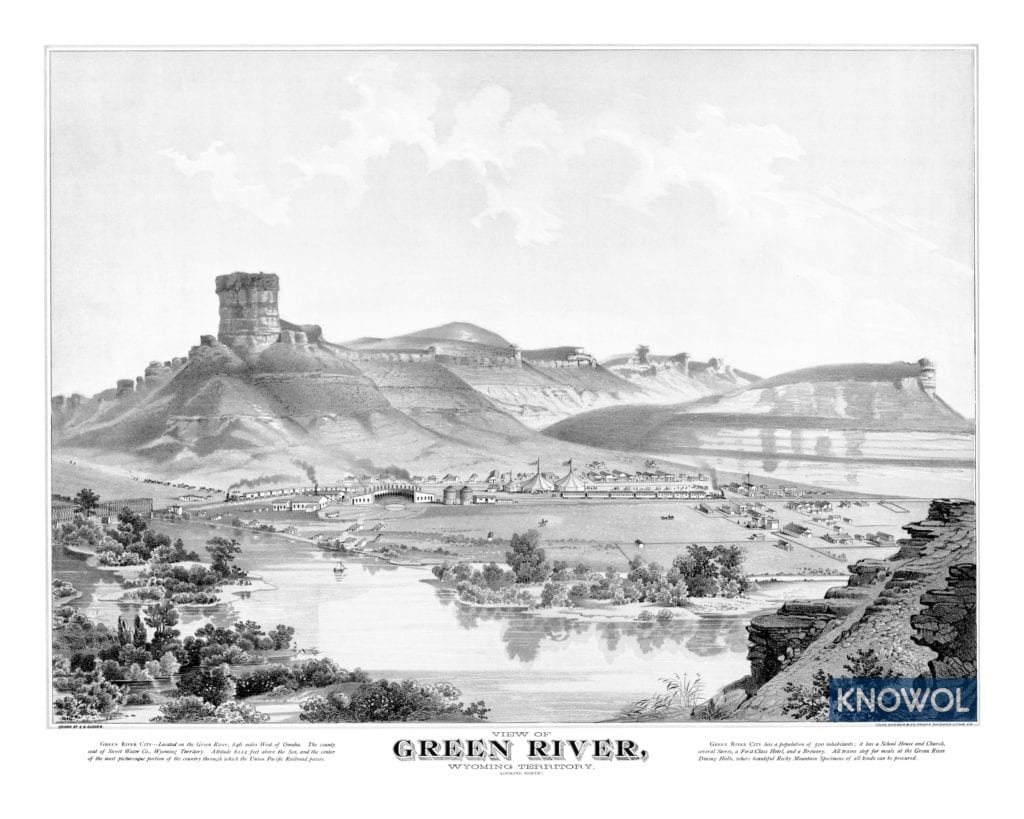 This vintage map of Green River makes an attractive addition to your office, library, or den, and can even be used to teach children the geography and history of the area. When you're done exploring, click here to get your copy of the restored map.