This drawing of Washington D.C. was created in 1888 and shows a bird's eye view of "The National Capital, including the site of the proposed World's Exhibition of 1892". In 1888, George Frisbie Hoar introduced a bill (S. 1165) calling for a world's exposition in Washington D.C. to celebrate the 400th anniversary of the discovery of America.
Although the fair ultimately wasn't held in DC, this beautiful bird's eye view lets you see what the nation's capital would have looked like. The restored map shows the proposed location of the fair including space for a National Zoological Garden, a building for working models of great American inventions, a "Three Americas" Exhibit, and four lakes surrounding a statue of Christopher Columbus.
This historic map of Washington D.C. has been restored by KNOWOL. Reproductions of the map are available here.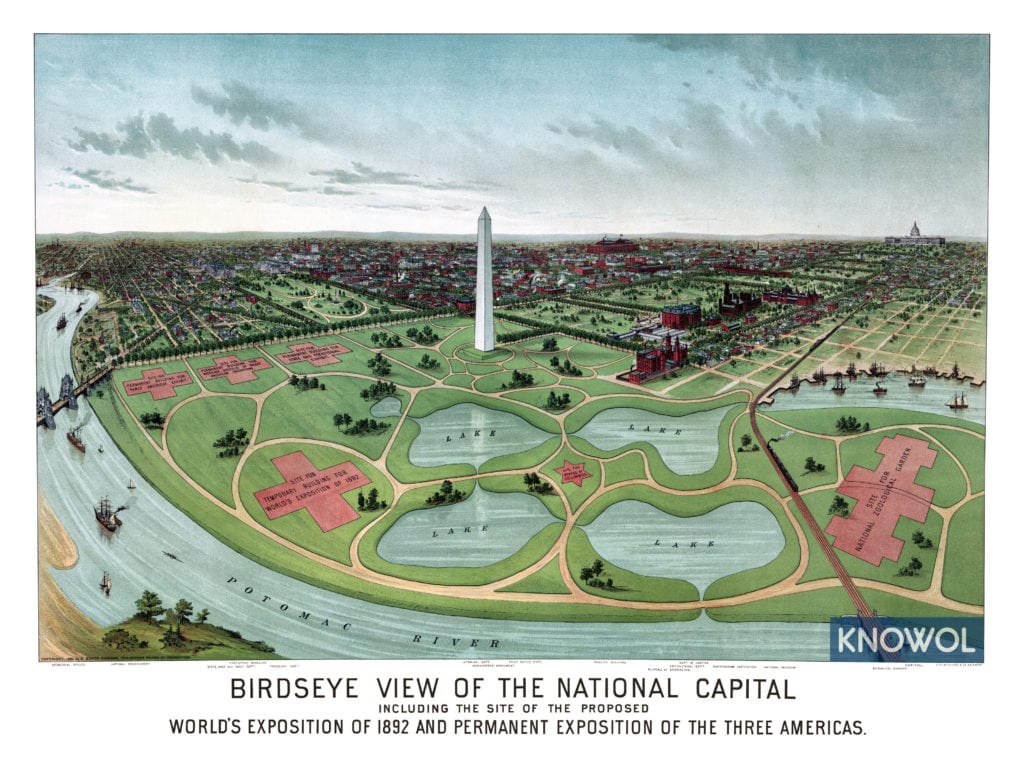 This historic bird's eye view of Washington, D.C. will make an attractive addition to your office, library, or den and can even be used to teach children the geography and history of the area. When you're done exploring, click here to get your copy.