This map of Brooklyn created in 1920 by the Ohman Map Company shows the early racial makeup of the borough. The mixed neighborhoods are uncolored, while the segregated "racial colonies" are each defined by a specific color.
The representation of races includes Germans, "Russian, Polish and other Jews", Italians, "Czechs and Magyars", Irish, Chinese, "Scandinavians and Finns", Syrians, Turks, Armenians, Greeks, French, Negro, and Mixed.
MAP LEGEND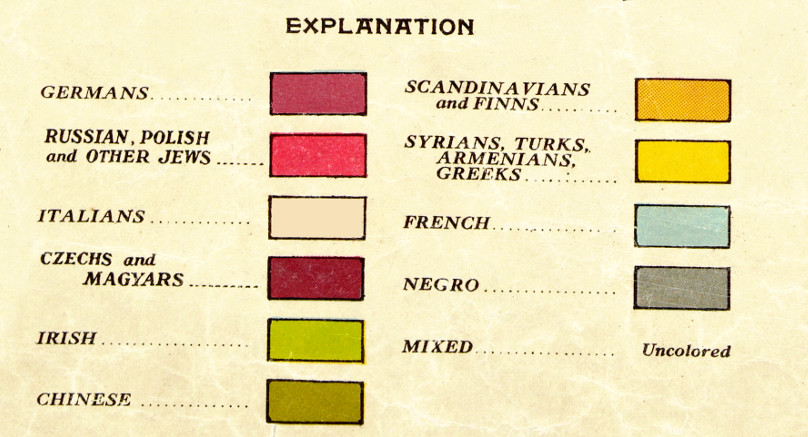 After all these years Brooklyn remains a cultural hotbed with with dozens of distinct neighborhoods representing many of the major culturally identified groups within New York City. This map was restored by KNOWOL for current Brooklyn residents interested in the history of their borough. Reproductions of the map are available here.
Click here to see the full map.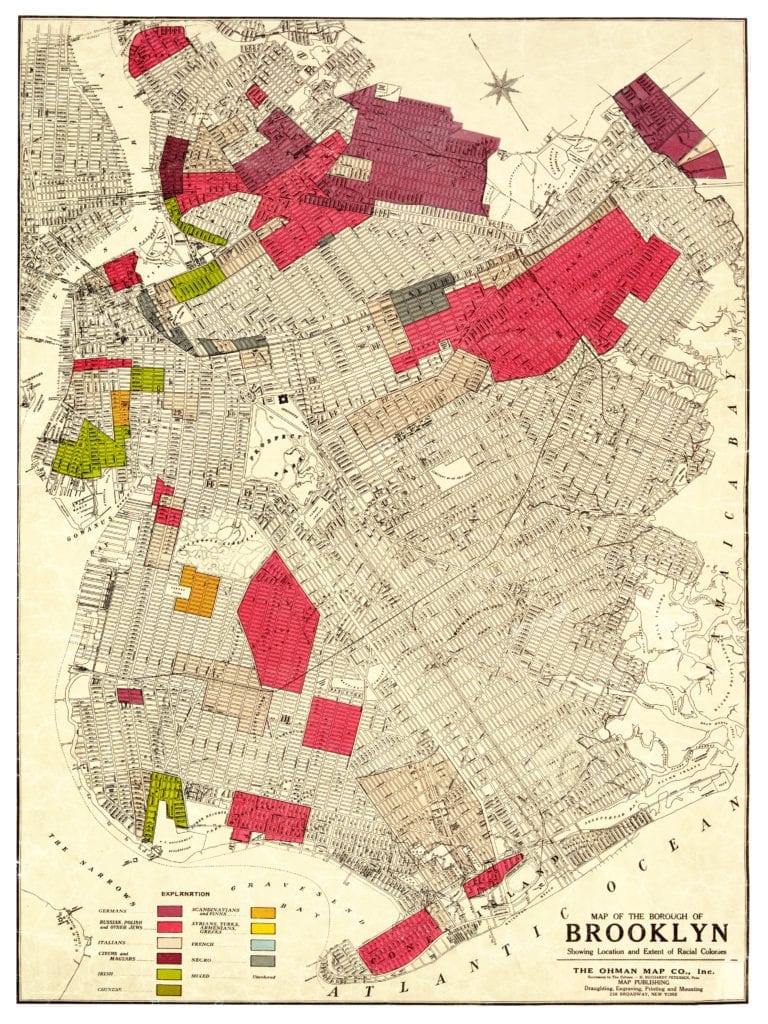 This map of Brooklyn provides hours of entertainment and you learn about Brooklyn history in the process. This wall map will make an attractive addition to your office, library, or den, and can even be used to teach kids the history of Brooklyn.