This vintage travel poster was created in 1936 by Fortuné Bovard, a Swiss artist from Fribourg who attended art schools in Geneva, Basel, Munich, and Paris. Bovard was commissioned to create this travel poster to entice golfers to visit the country clubs of Lausanne, Switzerland.
Lausanne is a city on Lake Geneva, in the French-speaking region of Vaud, Switzerland. It is home to the International Olympic Committee headquarters, as well as the Olympic Museum and lakeshore Olympic Park. Away from the lake, the hilly old city has medieval, shop-lined streets and a 12th-century Gothic cathedral with an ornate facade.
The 18-hole Lausanne golf course is featured on the poster. The course was created in 1921, and is one of the best golf courses in Switzerland. The course features exceptional views of the Alps and the Jura Mountains.
This vintage travel poster of Lausanne has been restored by KNOWOL. Reproductions of the poster are available here.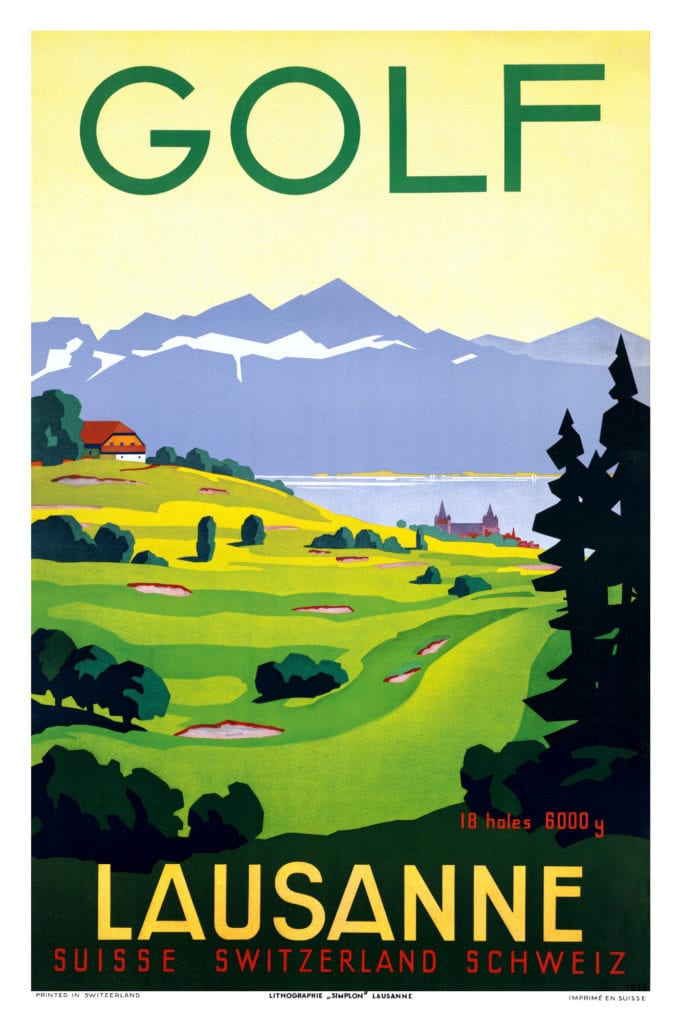 This Golf Lausanne travel poster will make an attractive addition to your office, library, or den and make the perfect gift for anyone who has ever golfed in Lausanne. When you're done exploring, click here to get your copy.