Ulysses S. Grant from West Point to Appomattox is an engraving that was created in 1885 by Thure de Thulstrup to commemorate Grant's achievements after his death. The original engraving can be found at the Library of Congress.
The picture shows a half-length portrait of Ulysses S. Grant surrounded by nine scenes showing the progression of his career, beginning at his West Point graduation in 1843 and finishing with Robert E. Lee's surrender in 1865.
Explore a larger copy of the engraving below, or click here to get a high resolution reproduction.
Click here to see a high resolution version!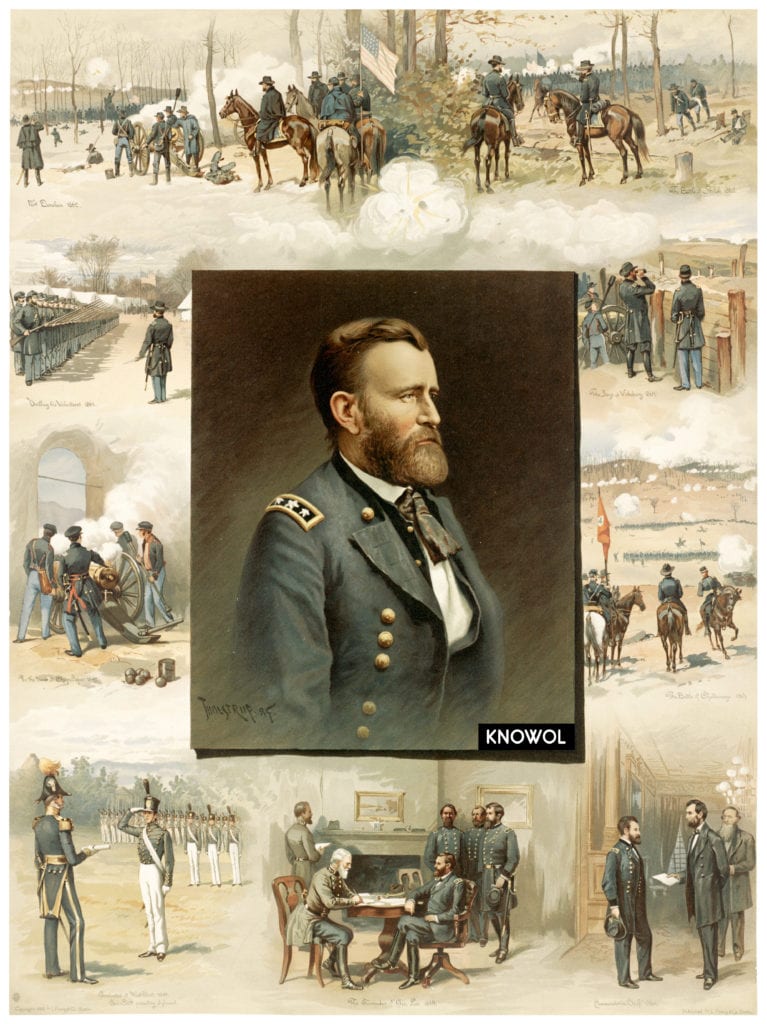 Clockwise from lower left the scenes show:
1843: Grant graduates West Point
1847: In the tower at Chapultepec
1861: Drilling his Volunteers
1862: Fort Donelson
1862: The Battle of Shiloh
1863: The Siege of Vicksburg
1863: The Battle of Chattanooga
1864: Commander-in-Chief
1865: The Surrender of Gen. Lee
This engraving was created in 1878 and is now in the public domain. You're free to download, share, and print it. If you would like a copy of this image, click here to get the highest quality print available.