This map shows tNew York City as it looked in 1776. The map was created by Samuel Holland, a Royal Engineer and first Surveyor General of British North America. On March 6, 1764, Holland was appointed Surveyor-General, and on March 23 he received instructions to survey all British possessions north of the Potomac River. This map was created as part of those surveys.
The map features New York City landmarks such as the Broadway, City Hall, Battery, Military Hospital, Governor's House, Fish Mark, Meat Market, Oswego Market, Exchange, Quaker's Meeting House, and Ranelagh Gardens, an open air garden that hosted live music.
Click here to see New York City in 1776.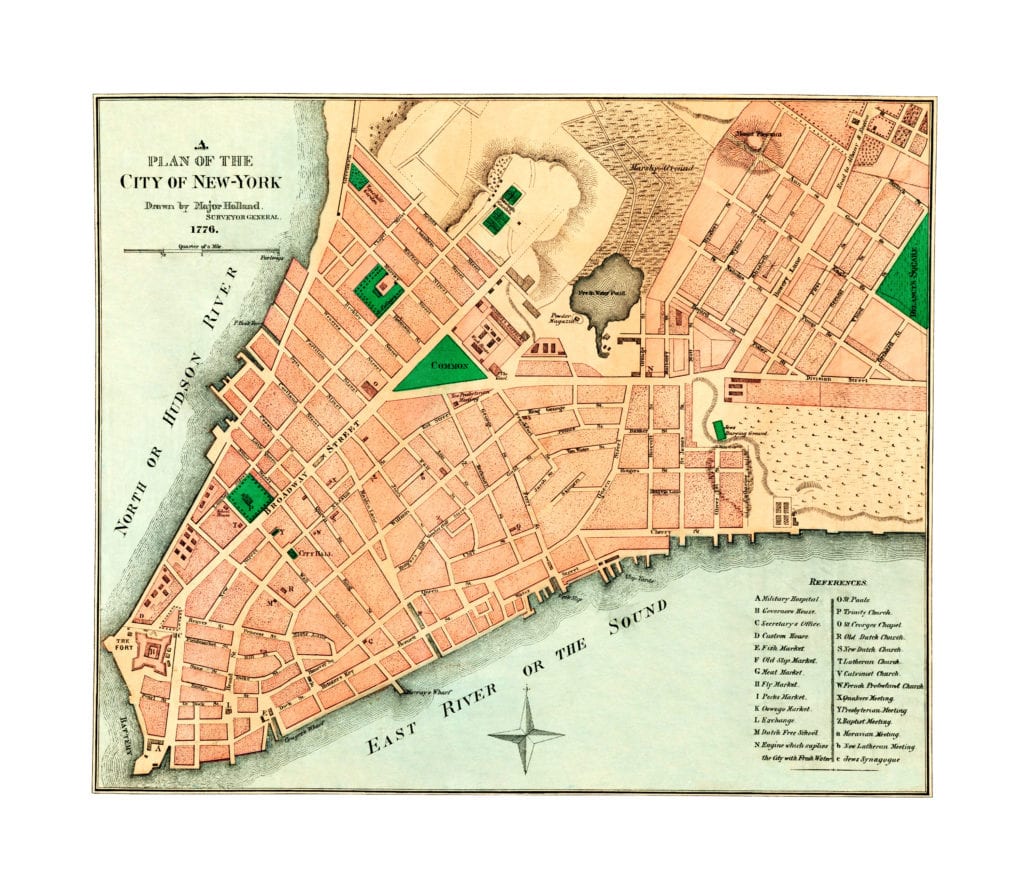 Reproductions of the restored map are available here.
This old map of New York City has been lovingly restored by the team at KNOWOL. Reproductions of the restored map are available on museum quality, archival paper to ensure that this piece of NYC history can be passed on to the next generation. Click here to get a copy of the map.