This beautiful old map of the Bronx, New York was created in 1921 by the Ohman Map Company of New York City. The map shows a bird's eye view of the "Borough of Bronx" as it looked in the early 20th century. The red lines denote the subway routes throughout the Bronx.
The map was originally published by The Bronx Home News, an old Bronx focused newspaper. Landmarks on the map include Bronx Park, Fordham University, Harlem River, "The Hub" at 149th street, Crotona Park, Pelham Bay Park, Madison Avenue Bridge, Bronx Kills, Bronx Zoo, and more.
This historic map of the Bronx has been restored by KNOWOL. Reproductions of the restored map are available here.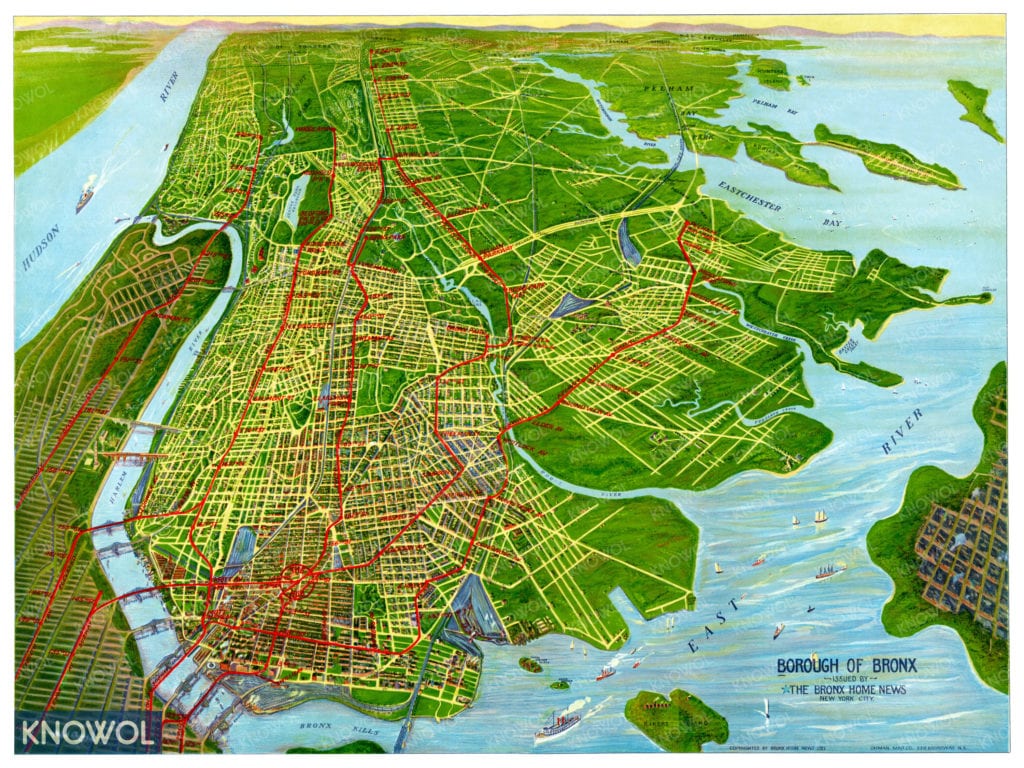 This vintage map of the Bronx makes an attractive addition to your office, library, or den, and can even be used to teach children the geography and history of the area. When you're done exploring, click here to get your copy of the restored map.