This map of Commack, New York was created in 1915 by Merritt B. Hyde and published by E.B. Hyde & Company.
The map is from an "Atlas of a part of Suffolk County, Long Island, New York", and was originally published on the same page as maps of Belle Crest and Melville. The original page this map comes from can be seen at the New York Public Library. The map was created using actual measurements furnished by surveyors and maps on file at county offices.
Notable landmarks on the map include the Commack Hotel, Public School, and a small shop on Babylon Road. The map also lists the name of each landowner on the plot of land they owned. In 1915, the largest landowners in Commack were the Catholic Church, J.H. Peterson, S. Cafiero, and Ferdinand Frischorn.
Click here to see the map of Commack, NY in 1915.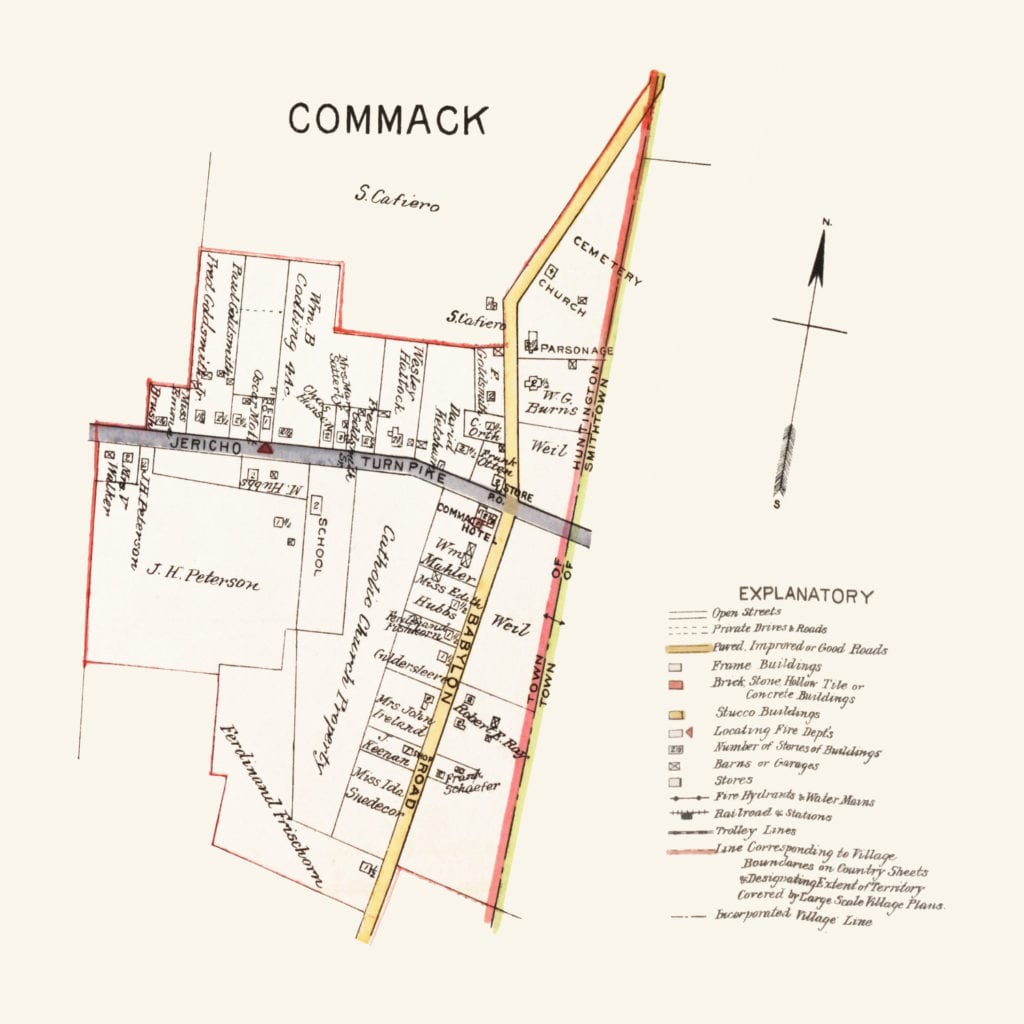 This map of Commack, NY has been lovingly restored by the team at KNOWOL. Reproductions of the restored map are available on museum quality, archival paper to ensure that this piece of Long Island history can be passed on to the next generation. Click here to get a copy of the map.