This historic map of Queens, New York was created in 1918 by the New York World, a newspaper published in New York City from 1860 until 1931. The map shows an overview of Queens as it used to be, including street names and old landmarks.
The map is titled "The Borough of Queens" and features the nine wards that made up the borough at the time: Long Island City, Newtown, Flushing, Ridgewood, Richmond, Old Jamaica, Jamaica South, Jamaica East, and Rockaway Peninsula. Other neighborhoods listed on the map include Arverne, Seaside, Laurelton, Woodhaven, Glendale, Corona, Bayside, and more.
This historic map of Queens has been restored by KNOWOL. Reproductions of the restored map are available here.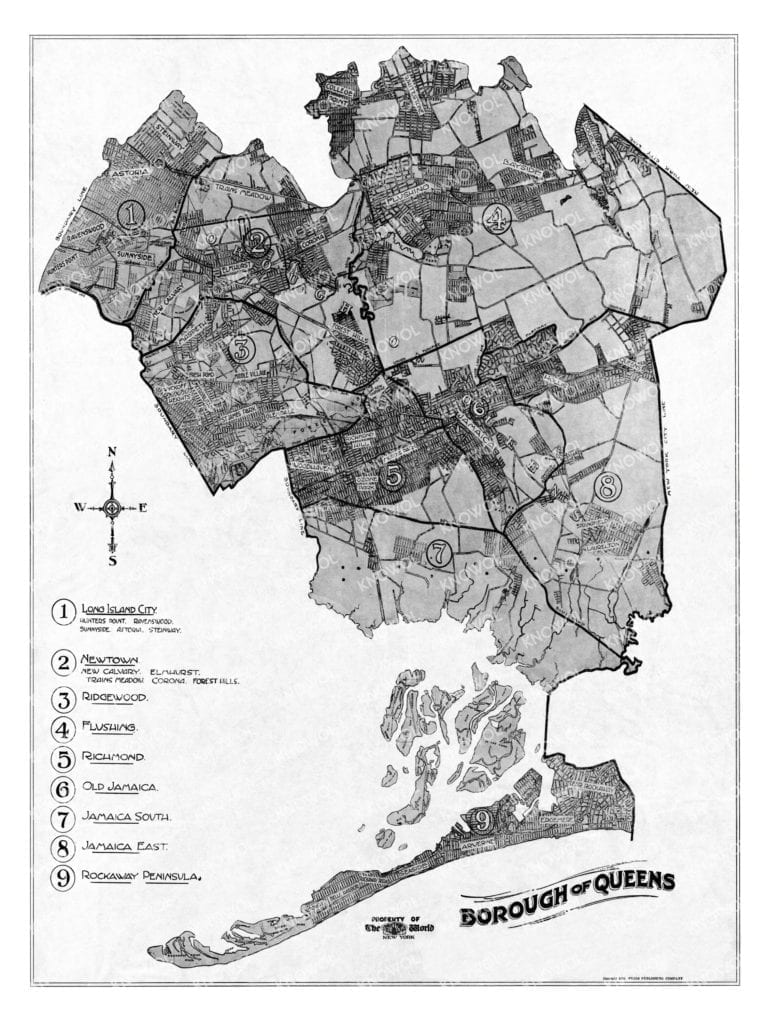 This vintage map of Queens makes an attractive addition to your office, library, or den, and can even be used to teach children the geography and history of the area. When you're done exploring, click here to get your copy of the restored map.