Vintage Map of NYC, 1902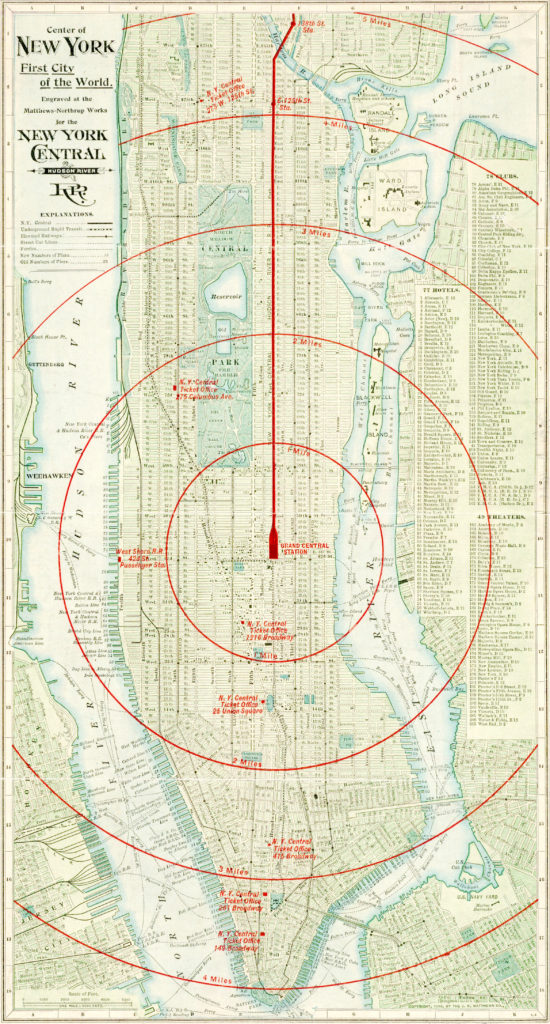 This map of New York City was engraved for the New York Central & Hudson River Railroad in 1902, and shows routes for the N.Y. Central Railroad, the Underground Rapid Transit, Elevated Railways, Street Car Lines and Ferries. In the center of the red circle is Grand Central Station, and each subsequent circle on the map shows one mile further from Grand Central. Other locations marked in red are the railroad stations throughout New York City.
Vintage NYC T-Shirt, 1902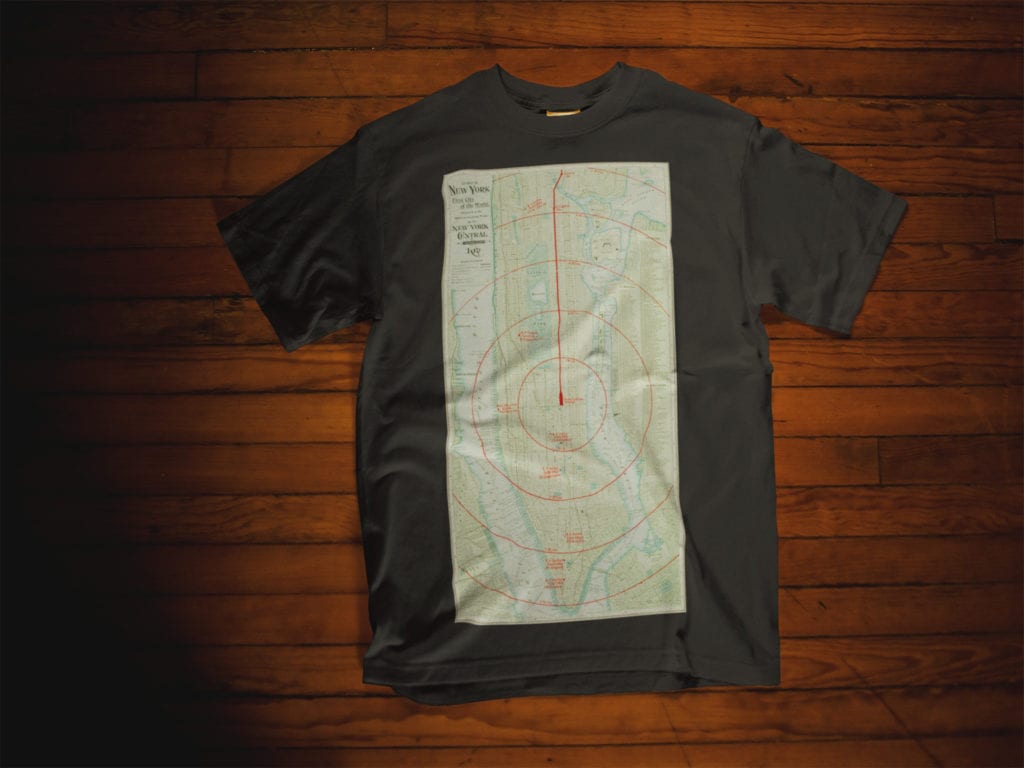 Restoring this map took quite some time, so we've decided to offer it for sale in the form of this vintage, stylish t-shirt. Not only is it stylish, it's also historic! If you click on the image above you can zoom in on different areas of the city and see the quality of the restored image. On the upper right side of the map is an index of the hotels, clubs and theaters in New York City at the time.
The shirt is only $19.99 and comes in one color, black, the preferred t-shirt color of New Yorkers. Click here to buy one!