In 1880, the Beck & Pauli Lithography Company published this beautiful bird's eye view of Weymouth, Massachusetts.
The map shows Weymouth, Mass as it looked in the 19th century including landmarks such as Weymouth Landing, East Weymouth, North Weymouth, South Shore Railroad, Whitman's Pond, Weymouth Fore River, and more.
Click on the image below to zoom in and see the full version of the map. Reproductions of the map are available here.
Click here to see the full map.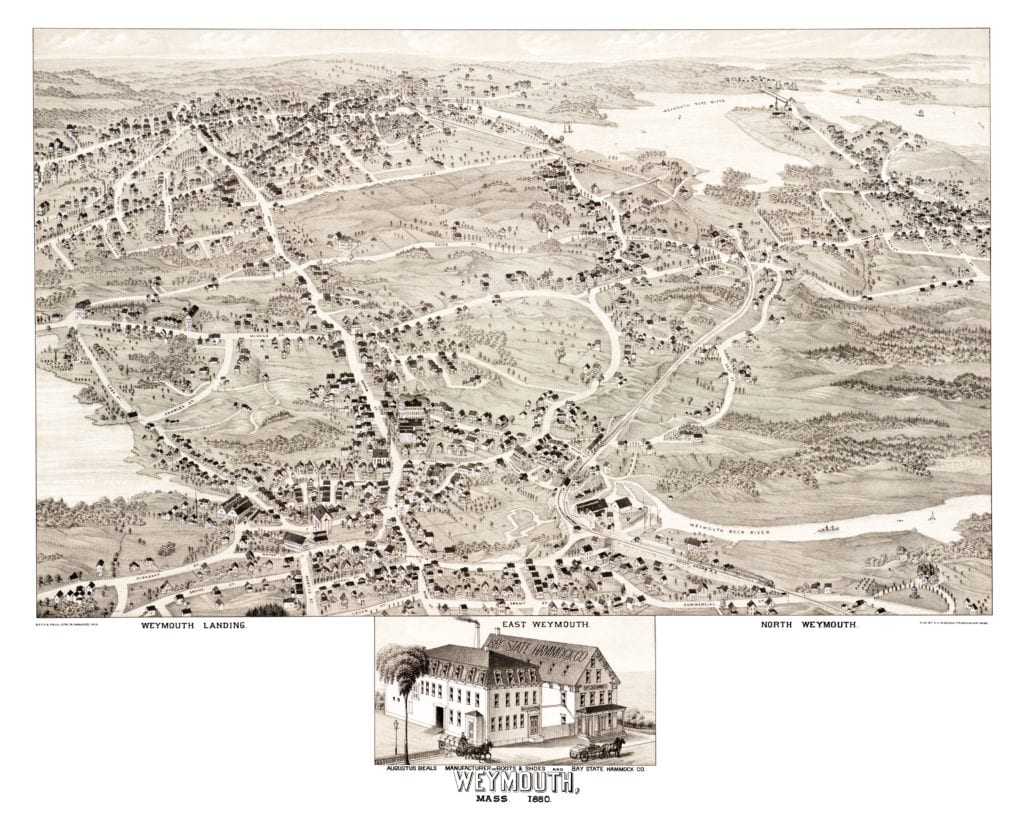 This map of Weymouth provides hours of entertainment and helps you learn a lot about the town's history in the process. This combination of a picture book and wall map will make an attractive addition to your office, library, or den, and can even be used to teach kids the history of Weymouth.