This Civil Air Patrol poster was created by the U.S. Office of Civilian Defense and the U.S. Government Printing Office in 1943. The poster was created in the midst of World War II, and served as a recruitment tool for the Civil Air Patrol.
The Civil Air Patrol was formed during World War II as a means to utilize civilian owned planes to support the war effort and supplement America's military operations. CAP assumed missions including anti-submarine patrol and warfare, border patrols, and courier services.
During World War II the Civil Air Patrol's coastal patrol flew 24 million miles, found 173 enemy U-boats, attacked 57, hit 10 and sank two, dropping a total of 83 bombs and depth charges throughout the conflict. By the end of WWII, 64 CAP members had lost their lives in the line of duty.
Click here to see Civil Air Patrol: Eyes of the Home Skies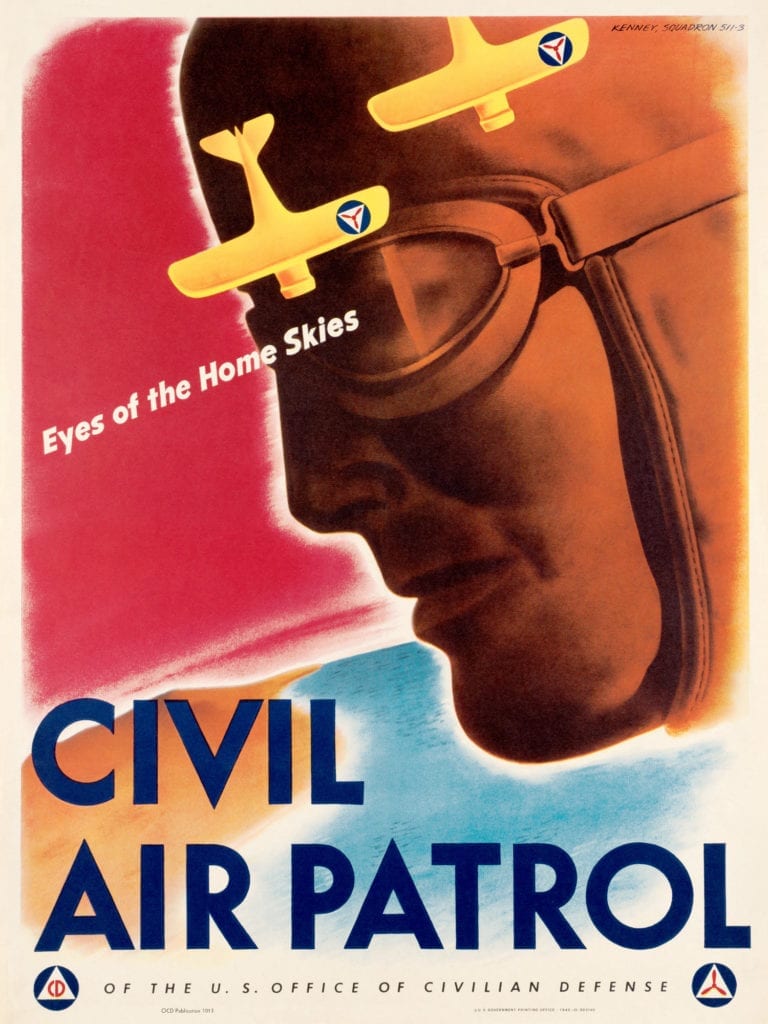 After World War II the Civilian Air Patrol became the civilian auxiliary of the United States Air Force. A declaration in its incorporating charter stated that it would never again be involved in direct combat activities.
This vintage Civil Air Patrol poster will make an attractive addition to your office, library, or den, and can even be used to teach children the history of the Civil Air Patrol. When you're done exploring, click here to get your copy.