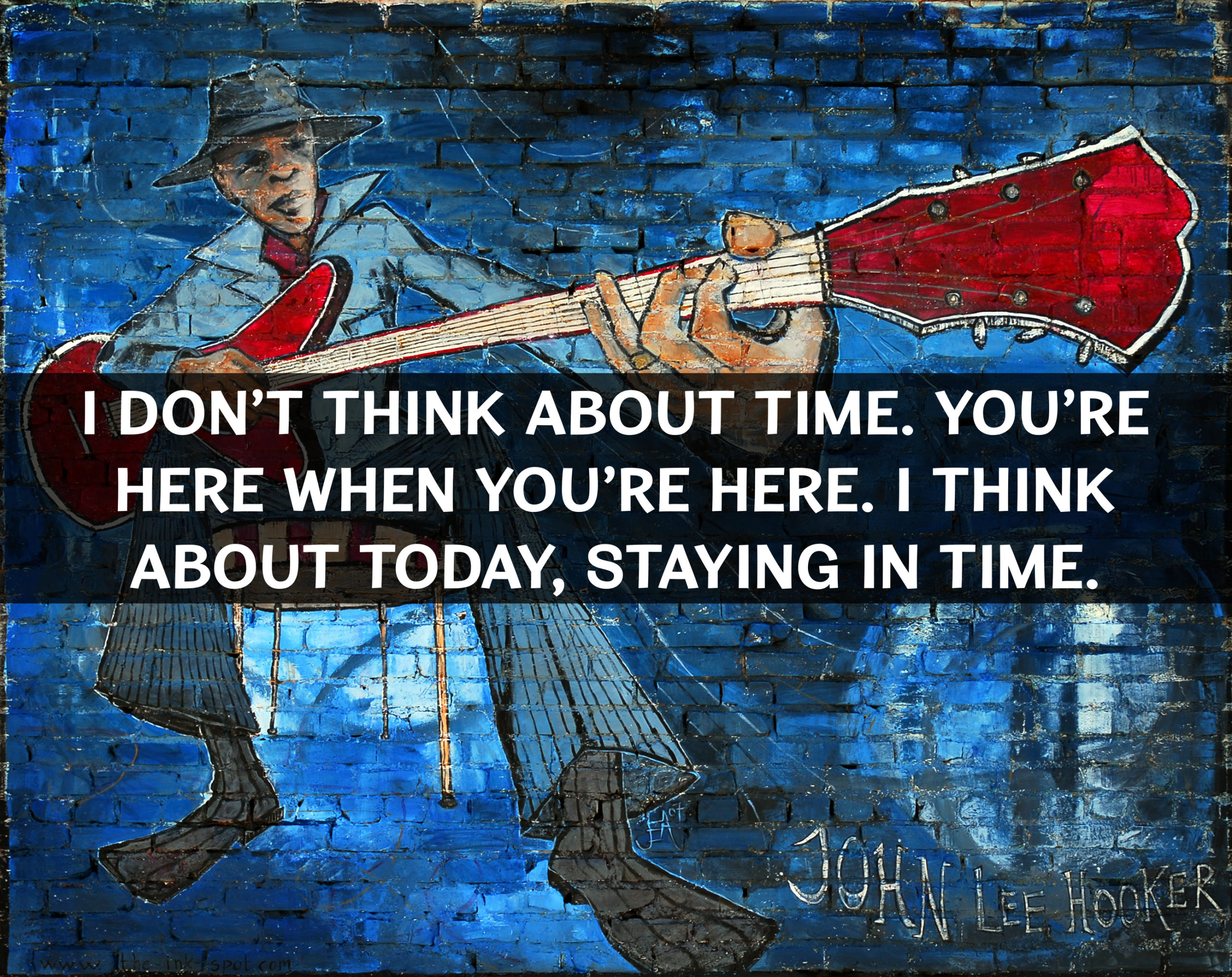 I don't think about time. You're here when you're here. I think about today, staying in time.
John Lee Hooker was an American blues singer, songwriter, and guitarist. The son of a sharecropper, he rose to prominence performing an electric guitar-style adaptation of Delta blues. Hooker often incorporated other elements, including talking blues and early North Mississippi Hill country blues.
He developed his own driving-rhythm boogie style, distinct from the 1930s–1940s piano-derived boogie-woogie. You can see Hooker performing his hit, "Boom Boom", in the video below.
Read more about John Lee Hooker on Wikipedia or listen to his music on Amazon!