This map from 1885 shows Onset Bay Grove in Wareham, Massachusetts and the surrounding areas. The map was created by Oscar Walker and printed by George H. Walker & Co. The map has been restored to its original condition by KNOWOL. High resolution reproductions are available here.
The map shows a bird's eye view of Wareham including landmarks such as Wicket Island, the Metropolitan House, Hotel Brockton, Bay View Cafe and the first cottage built at Onset. There's also a "Medium's Home" listed on the map, so apparently Wareham citizens were quite superstitious.
Click here to see Onset Bay Grove, Mass in 1885.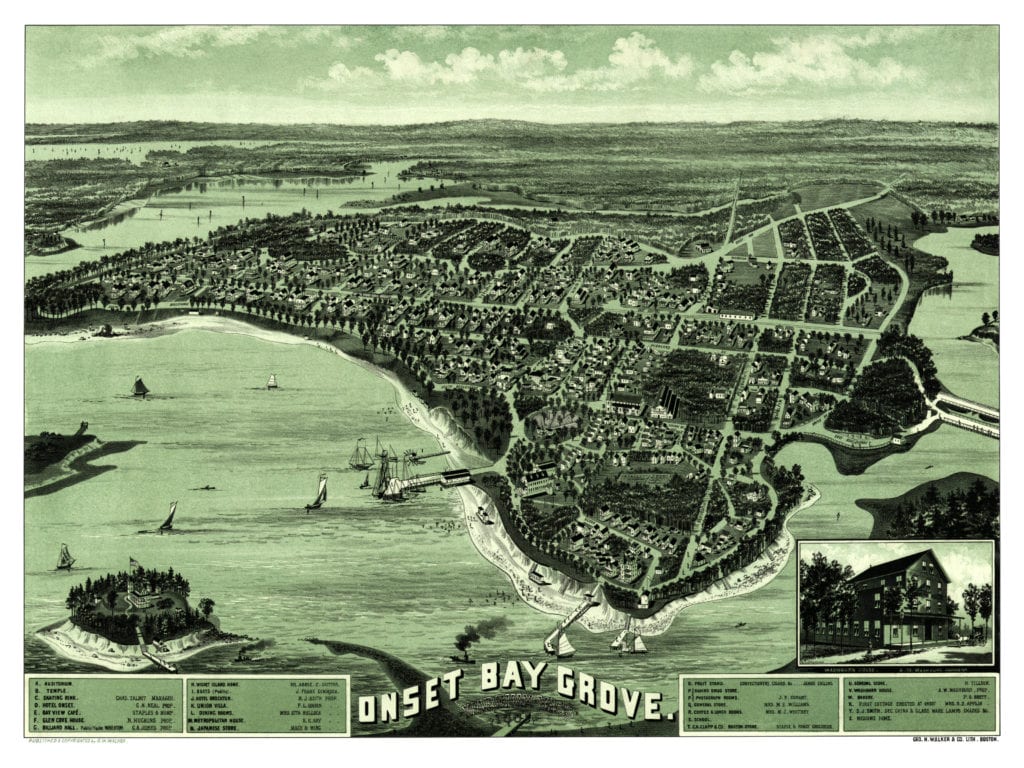 Reproductions of the restored map are available here.
This old map of Onset Bay Grove has been lovingly restored by the team at KNOWOL. Reproductions of the restored map are available on museum quality, archival paper to ensure that this piece of Wareham history can be passed on to the next generation. Click here to get your copy.