This map of South Acton, Massachusetts was created in 1886 by Lucien R. Burleigh, an artist and cartographer who spent his career traveling across America creating detailed bird's eye view maps of small towns and their landmarks. When Burleigh created this map, South Acton was the most industrialized area of the town of Acton.
South Acton landmarks highlighted on the map include Chadwick's Piano Stool Factory, Exchange Hall, American House, Bowen's Wool Extract Mill, Barker's Cider & Vinegar Works, and Fitchburg Railroad Station.
This vintage map of South Acton has been restored by KNOWOL. Reproductions of the map are available here.
Click here to see South Acton, Massachusetts in 1886.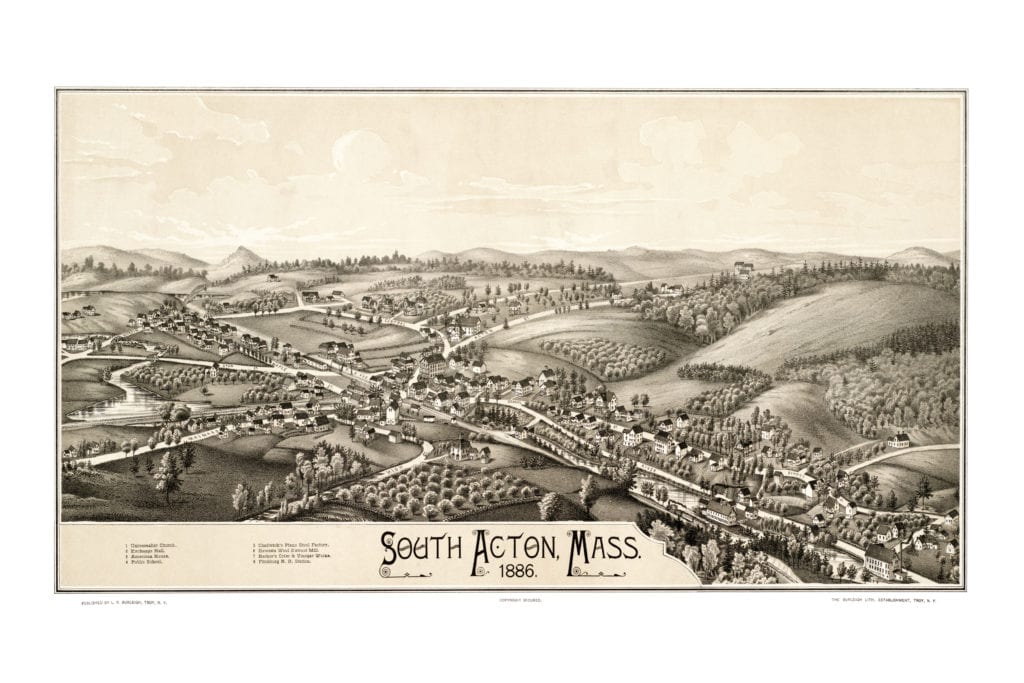 This old map of South Acton, MA will make an attractive addition to your office, library, or den, and can even be used to teach children the geography and history of the area. When you're done exploring, click here to get yours.