This map of Marlborough, Massachusetts was created in 1878 by O.H. Bailey & J.C. Hazen, a prominent team of 19th century cartographers. The map shows a bird's eye view of Marlborough as it used to be, including street names and old landmarks.
Landmarks on the map include Marlborough House, Town Hall, Fairmount Hall, Forest Hall, Fitchburg Railroad, Nolan Book Dealers, Marlborough Public Schools, Exley & Parsons Steam Engines & Shoe Machinery, and more than 13 boot & shoe manufacturing companies. Marlborough was home to so many shoe manufacturers that in 1890 the official seal was designed with a factory, a shoe box, and a pair of boots.
This historic map of Marlborough, MA has been restored by KNOWOL. Reproductions of the map are available here.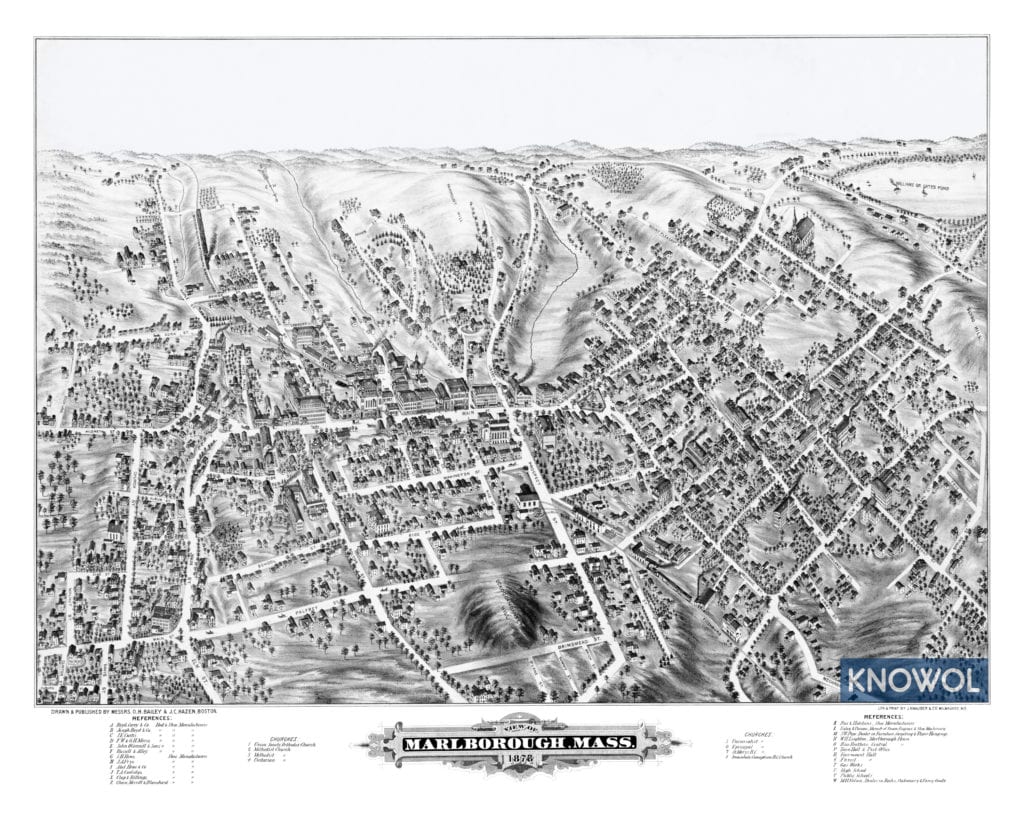 This old map of Marlborough will make an attractive addition to your office, library, or den and can even be used to teach children the geography and history of the area. When you're done exploring, click here to get your copy.