This historic map of Lake Winnipesaukee was created in 1903 by George H. Walker, a prominent 19th century map maker. The map was originally issued to passengers of the Boston and Maine Railroad. It features a bird's eye view of the lake and includes a guide identifying the mountains, islands, bays, and towns surrounding it.
Lake Winnipesaukee landmarks on the map include Mount Major, Loon Cove, Spring Haven, Lake Shore Park, Belknap Point, Gilford Village, Meredith Bay, Rattlesnake Island, Little Barndoor Island, Cow Island, Little Asquam, Center Harbor, Ashland, Moultonboro, Mt. Washington, and more.
This historic map of Lake Winnipesaukee was restored by KNOWOL. Reproductions of the map are available here.
Bird's Eye View of Lake Winnipesaukee, 1903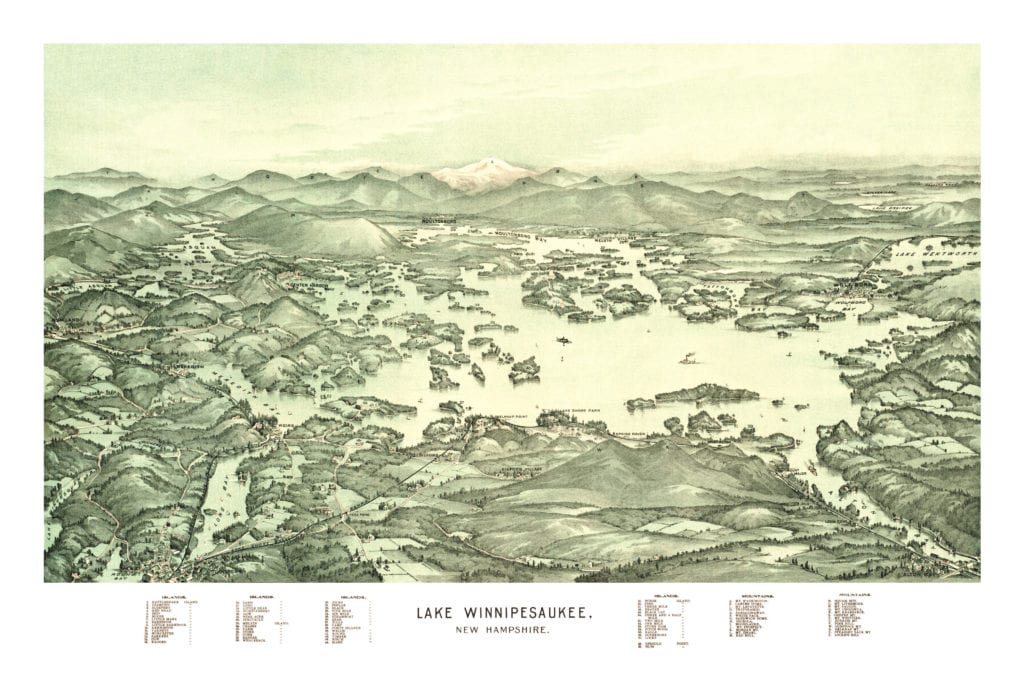 This old map of Lake Winnipesaukee makes an attractive addition to your office, library, or den and can even be used to teach children the geography and history of the area. When you're done exploring, click here to get your copy.