This historic old map of New Hampshire was created in 1926 by Elizabeth Shurtleff & Helen McMillin, a prominent team of illustrators. The map shows an overview of the Granite State, including historical landmarks and stories from the past. The map cleverly combines Granite State legend and history, mixing the past and present with skill and humor.
Landmarks on the map include the White Mountains, Market Square, The Old Man of the Mountain, Dartmouth College, Lake Sunapee, Newbury, Bradford, Henniker, Lake Massasecum, and more. The map also features a poem from an 1885 graduate of Dartmouth which reads,
"They have the still North in their soul, The hill-winds in their breath; And the granite of New Hampshire is made part of them till death." – Richard Hovey, Dartmouth Class of 1885
This historic map of New Hampshire has been restored by KNOWOL. Reproductions of the map are available here.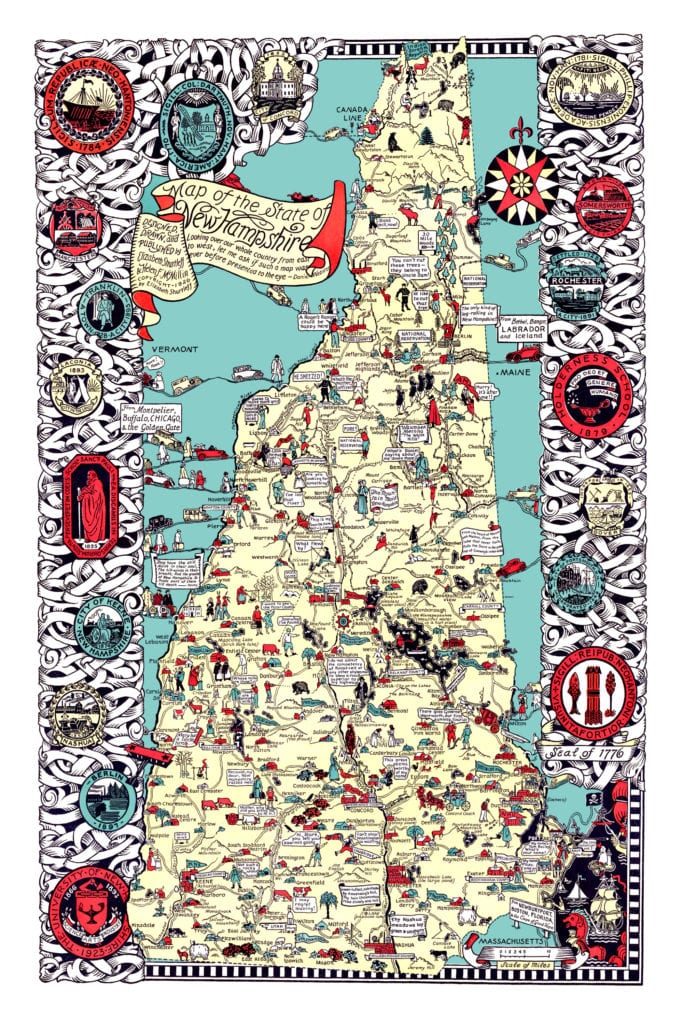 This historic map of New Hampshire will make an attractive addition to your office, library, or den and can even be used to teach children the geography and history of the area. When you're done exploring, click here to get your copy.