This bird's eye view of Paterson, New Jersey was first published in 1880 by Packard & Butler, lithographers from Philadelphia. The image has been lovingly restored by the team at KNOWOL. Reproductions are available through our store. A high resolution version can be viewed below.
The energy producing power of The Great Falls of the Passaic River led Alexander Hamilton to choose Paterson, NJ as the site of the nation's first planned industrial city. By 1880 Paterson was a prosperous mill town and a mecca for immigrant laborers seeking work in its factories.
Bird's Eye View of Paterson, New Jersey in 1880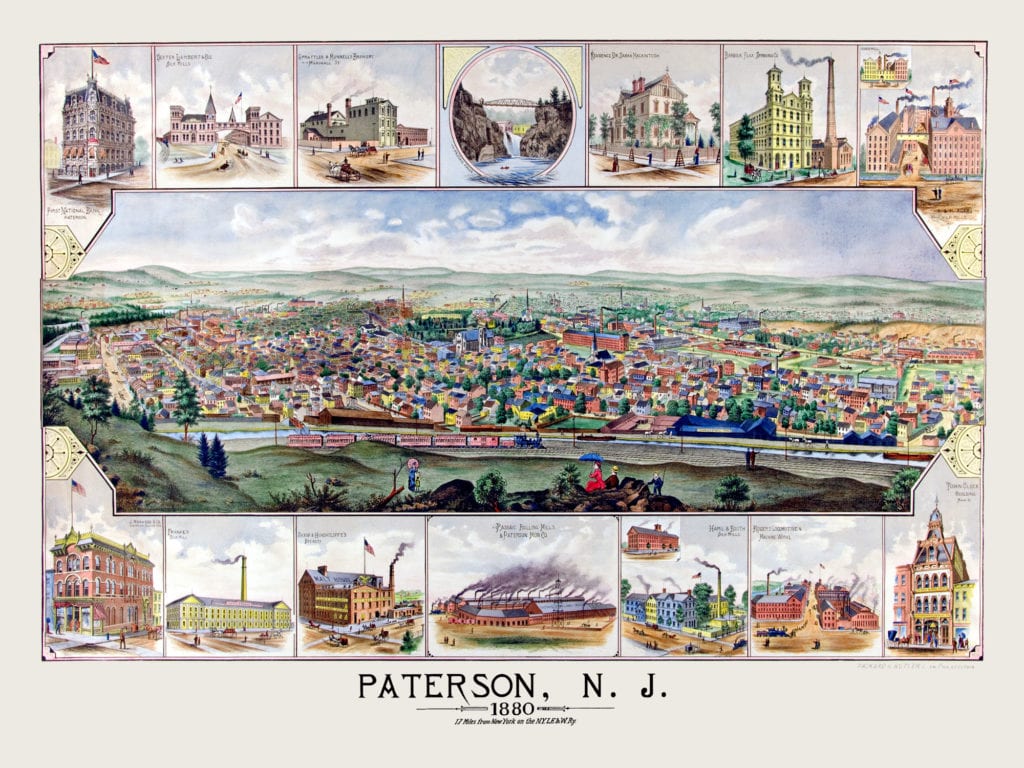 Old Paterson landmarks on the map include Sprattler & Munnel's Brewery, Franke's Silk Mill, Shaw & Hinchcliffe's Brewery, Passaic Rolling Mills, Paterson Iron Company, Hamil & Booth Silk Mills, Rogers Locomotive & Machine Works, the Town Clock Building on Main Street and more.
Reproductions of the restored map are available on museum quality, archival matte paper to ensure that this piece of New Jersey history can be passed on to the next generation. Click here to get yours, and share with friends!