Lucy is a six story elephant in Margate City, New Jersey constructed of wood, bolts, and iron. Lucy was originally built in 1881 and she remains standing today as America's oldest roadside attraction. This gigantic elephant of Margate was designed by Philadelphia architect William Free, and is the 11th largest statue in the United States.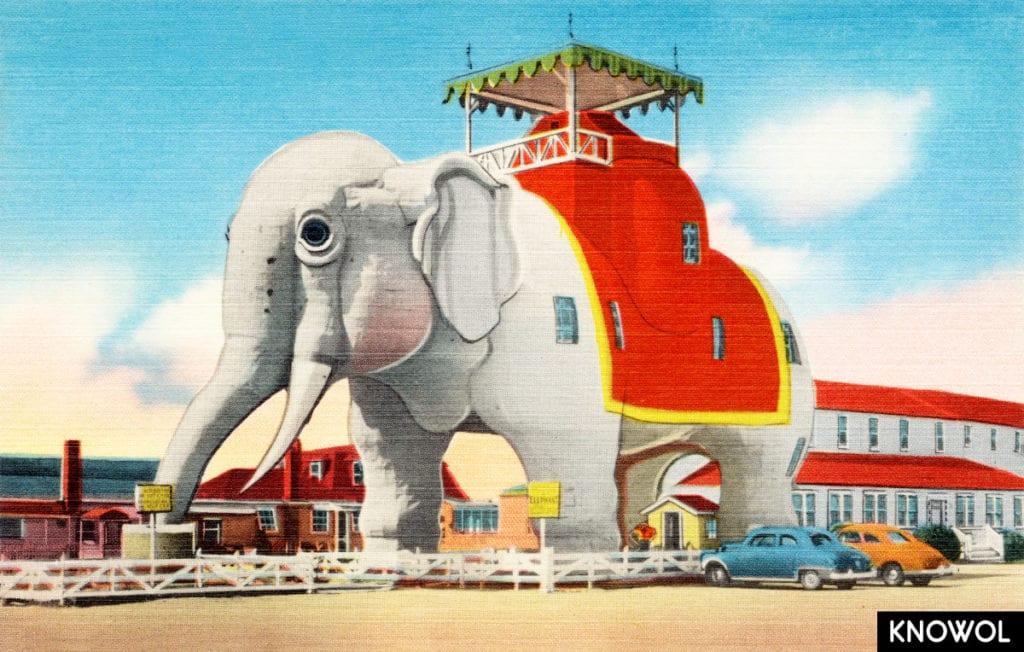 The idea for the elephant came from James V. Lafferty, who funded construction of Lucy and then used the site to sell real estate. James would bring potential customers to the top of Lucy and point out available parcels of land from her carriage. Lafferty constructed two other elephant shaped buildings in the area, one in Cape May, NJ and another at Coney Island in Brooklyn, NY.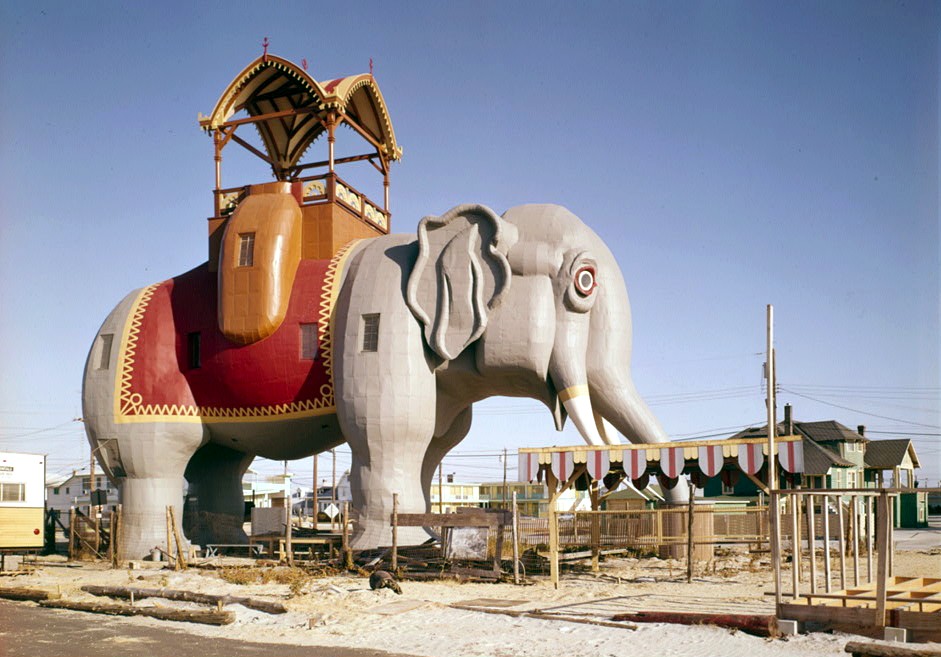 Lucy the elephant has served as a restaurant, office, cottage, and even a tavern. Only in 1900's America could people say they got drunk inside an elephant. Lucy was designated a National Historic Landmark in 1976. She has been featured in a number of movies and TV shows including  National Lampoon's Vacation, The King of Marvin Gardens, Atlantic City, and Mister Rogers' Neighborhood.
Lucy the Elephant is located approximately five miles from the Atlantic City boardwalk, so the next time you're in the area be sure to check her out!