This map of Broadway in New York City was created in 1875 by Currier & Ives, a New York City based publisher. The hand drawn scene of Broadway shows NYC's oldest north–south main thoroughfare, and the heart of American theater, as it looked 100+ years ago.
Fun Fact: The original publisher of this print, Currier & Ives, is mentioned in the song "Sleigh Ride". When imagining  the perfect end to Christmas the scene is compared to a print from Currier & Ives.
"It'll nearly be like a picture print by Currier and Ives. These wonderful things are the things we remember all through our lives".
This Currier & Ives print shows a bustling Broadway street scene with police officers, horse drawn carriages, trolleys, and even picketers on the streets. The image was sketched from the Western Union Telegraph Building, looking north.
This vintage map of Broadway has been restored by KNOWOL. Reproductions of the map are available here.
Click here to see Broadway in 1875.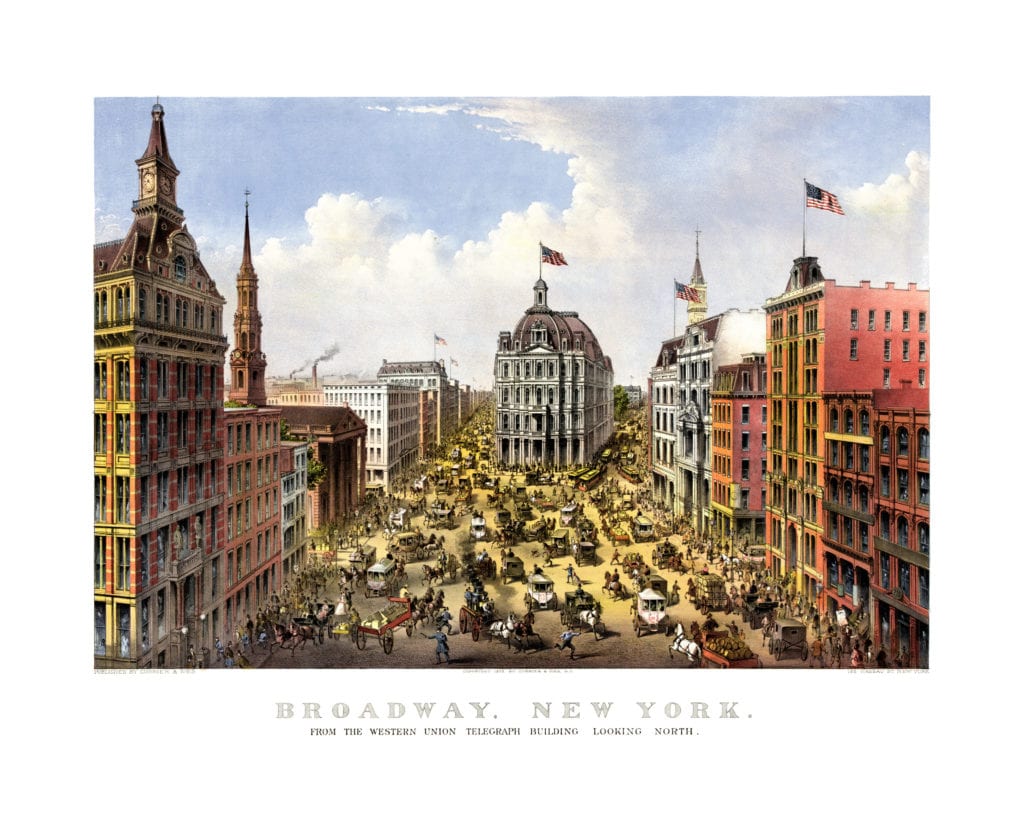 This old map of Broadway will make an attractive addition to your office, library, or den, and can even be used to teach children the geography and history of the area. When you're done exploring, click here to get yours!