This old map shows Houston, Texas as it looked in 1912. It was created by Hopkins & Motter and restored by KNOWOL. High resolution reproductions are available here.
The map describes Houston as "The Workshop of Texas", with more factories, more wage-earners and the largest payroll in the Southwest. Houston is also advertised as "The greatest Railroad Center in the South" and the "Oil and Rice Center."
Click here to see a full size version of the map.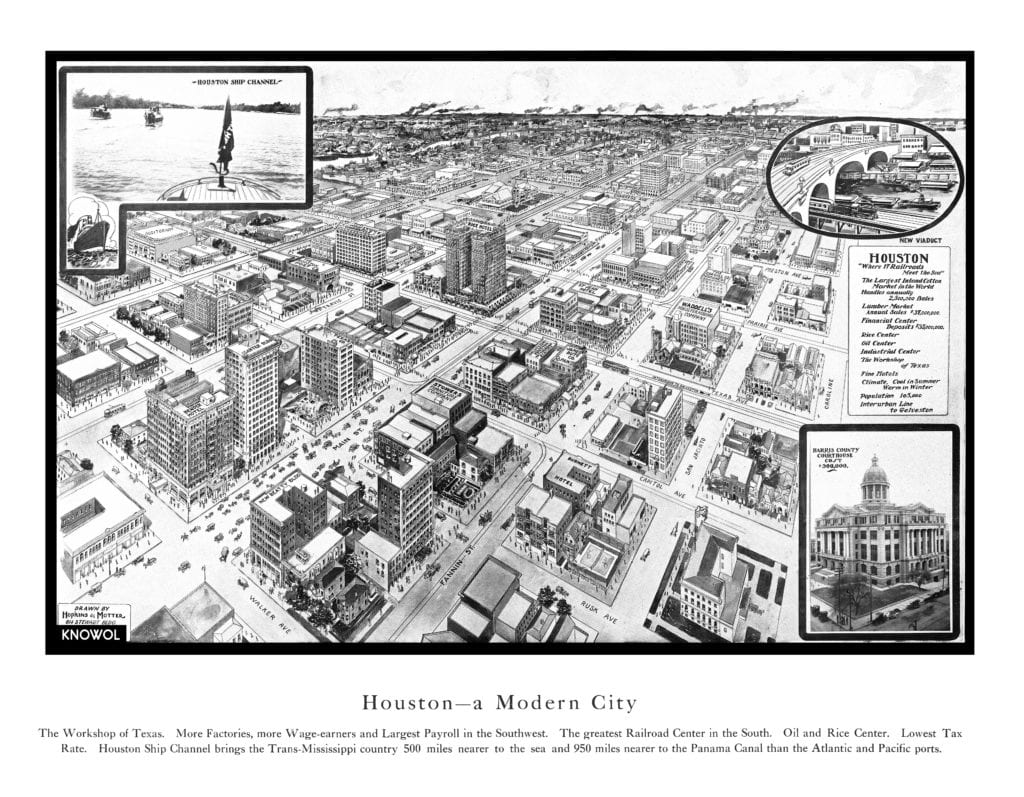 Click here to get a high quality poster or canvas print of this map.