This series of vintage travel posters was created in the 1930's for the Northern Pacific Railroad. The posters were used to advertise the railroads "Yellowstone Park Line", and "North Coast Limited" line. We have restored copies of the original prints and share them with you below.
Old Faithful Yellowstone Poster
This old travel poster featuring Yellowstone's Old Faithful was created in 1935 by Edward Vincent Brewer, who used a vibrant array of colors to capture the majestic beauty of the geyser. An original print of this poster is worth approximately $2,000. Reproductions of the print are available here.
Montana Travel Poster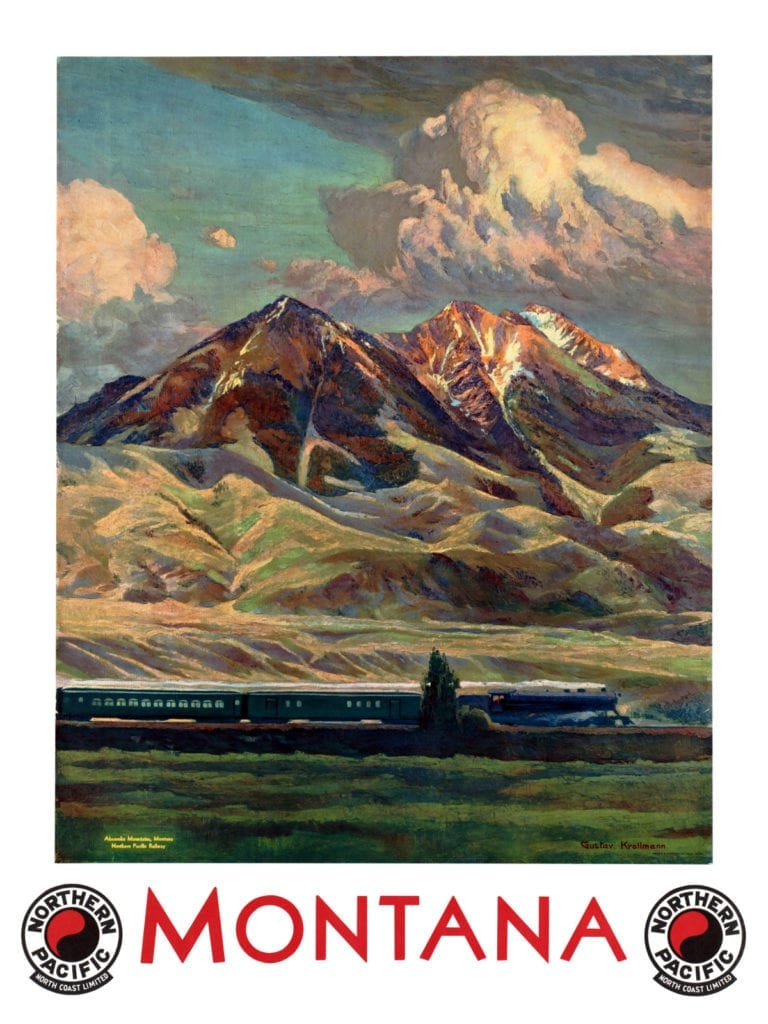 This vintage Montana Travel Poster was created by Gustav Krollman, an art teacher at the Minneapolis Institute of Art. The artwork features a Northern Pacific train surrounded by the beautiful Absaroka Range of the Rocky Mountains. In 2010, Antiques Roadshow valued an original print of this poster at $2,000 – $3,000. Reprints are available here.
Lewis and Clark Travel Poster
This vintage travel poster from Northern Pacific features Lewis and Clark. The caption read "Lewis and Clark explored the Pacific Northwest, it is their work which the NORTHERN PACIFIC has carried forward by pioneering, developing and serving this region."
Reproductions of these vintage railroad travel posters are available here. If you would like an original print, keep your eyes on Ebay and/or your local antiques store!