This old map of Guilford, CT is a hand colored lithograph from 1893. The map was created by D.H. Hurd & Company and printed in Boston, Massachusetts as part of an atlas book depicting each borough in the state of Connecticut.
The mapmaker used government surveys, county records and in person visits to create this detailed depiction of what Guilford, Connecticut looked like in the 19th century.
This Guilford, CT map features many landmarks that remain today including the Guilford Soldier Monument, Guilford Savings Bank, Alderbrook Cemetery and St. Georges Church. Many of the streets remain the same, as well as Guilford Point and Harbor. Reproductions are available here.
Click here to see the full map.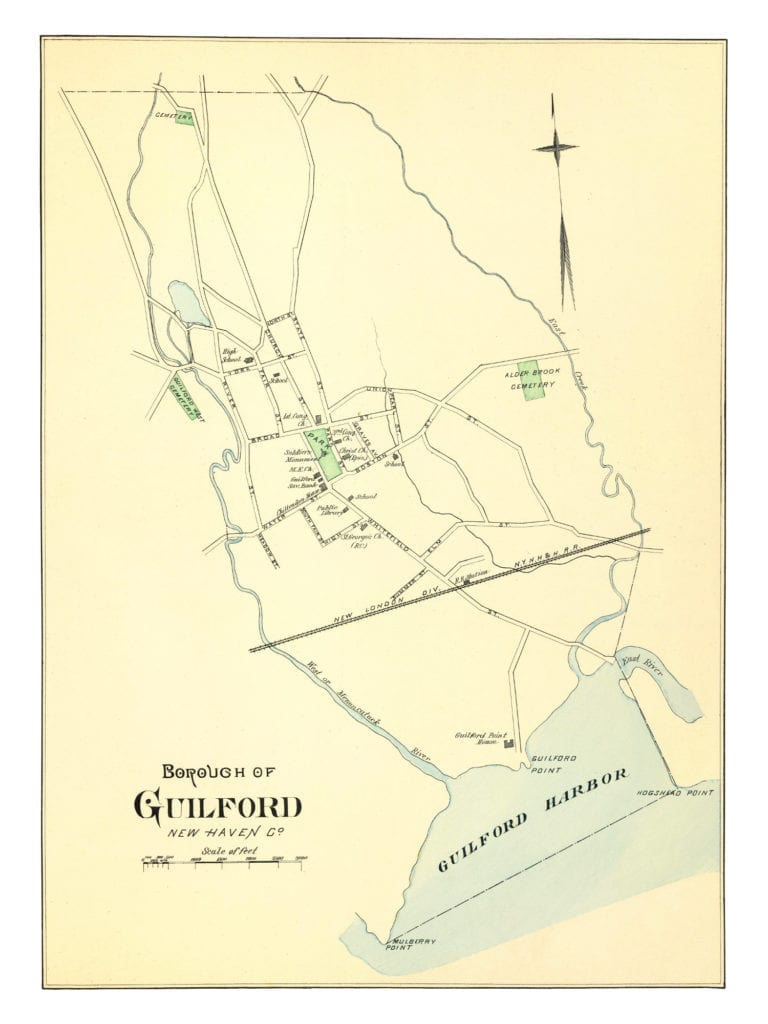 This old map of Guilford will make an attractive addition to your office, library, or den, and can even be used to teach children the geography and history of their city. When you're done exploring, click here to buy a copy of the map!