This historic map of Winter Park, Florida was created in 1885 by Rand-Avery & Company, a prominent 19th century publisher. The map was issued to help promote Winter Park in its early years.
Winter Park began developing in 1880, when a South Florida Railroad track connecting Orlando and Sanford was laid a few miles west of Osceola. Over the next four years, Loring Chase and Oliver Chapman planned the town, laid streets, built a town hall and a store, and planted orange trees. They promoted it heavily.
In 1885, a group of businessmen started the Winter Park Company and bought the town from Chase and Chapman. This map was likely a promotional piece used to sell those initial town plots in 1885, when land prices in the town soared from less than $2 per acre to over $200, with at least one sale recorded at $300.
This historic map of Winter Park has been restored by KNOWOL. Reproductions of the restored map are available here.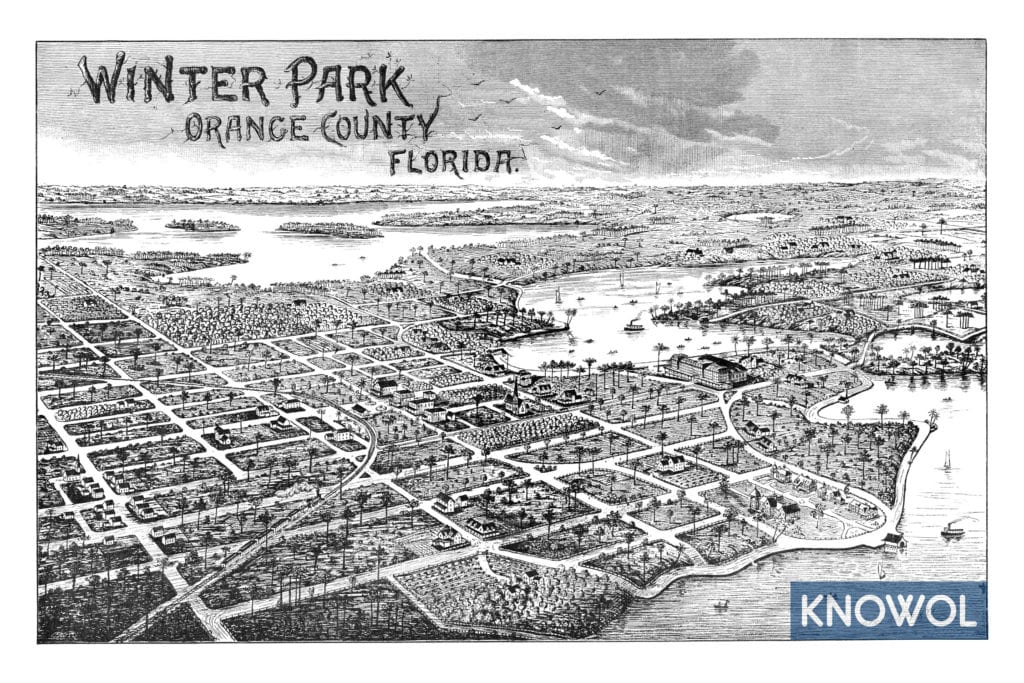 This old map of Winter Park makes an attractive addition to your office, library, or den, and can even be used to teach children the geography and history of the area. When you're done exploring, click here to get your copy of the restored map.