What do you first think of when you think of Rockport, Massachusetts? Halibut Point? Fresh Lobster? Bearskin Neck? The Paper House? Thatcher's Island? Whatever your answer, you're sure to love this amazing vintage map of Rockport created by Jacqueline Hudson in 1940.
Jacqueline Hudson was a landscape painter born in Cambridge, Mass. Hudson was the daughter of artist Eric Hudson, and grew up in Manhattan and Monhegan Island, Me., surrounded by her father's artist friends, George Bellows, Robert Henri, Edward Hopper and Rockwell Kent.
Hudson's map, "Rockport on Cape Ann", showcases a map of Rockport surrounded by drawings of famous landmarks and buildings in town. The map seen here has been restored by KNOWOL. Reproductions of the map are available here.
Click here to see the full map.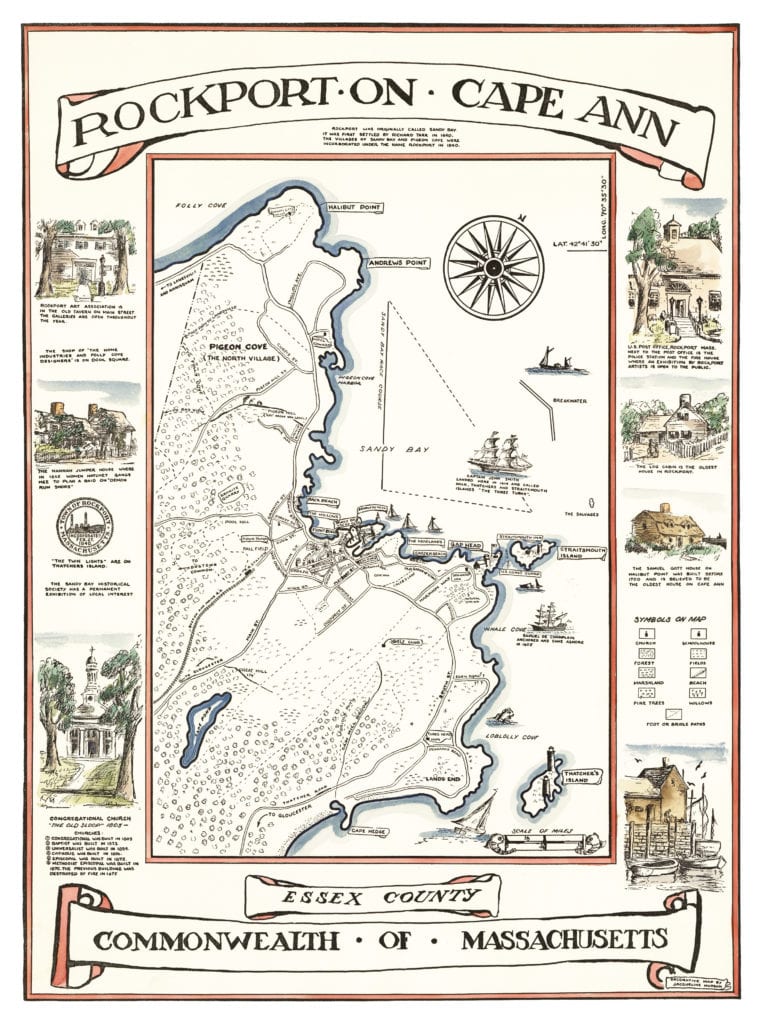 This map of Cape Ann provides hours of entertainment and lots of information on the area. This combination of a picture book and wall map will make an attractive addition to your office, library, or den, and can even be used to teach kids the geography and history of Rockport. Museum quality reproductions on archival paper are available here.