This historic old map of Bristol, New Hampshire was created in 1884. The artist, George E. Norris, was a prolific bird's eye view artist who traveled the country creating beautifully detailed drawings of cities and towns. The map shows a bird's eye view of Bristol as it was, including street names and old landmarks.
Bristol landmarks on the map include Mount Cardigan, Crosby's Saw Mill & Croquet Sets, Haynes Carriage Shop, Kelley's Flour & Grain Mill, Sigmond's Sign and Carriage Painting, multiple blacksmiths, a fish and oyster market, fruit and confectionery store, and more.
This historic map of Bristol, NH has been restored by KNOWOL. Reproductions of the map are available here.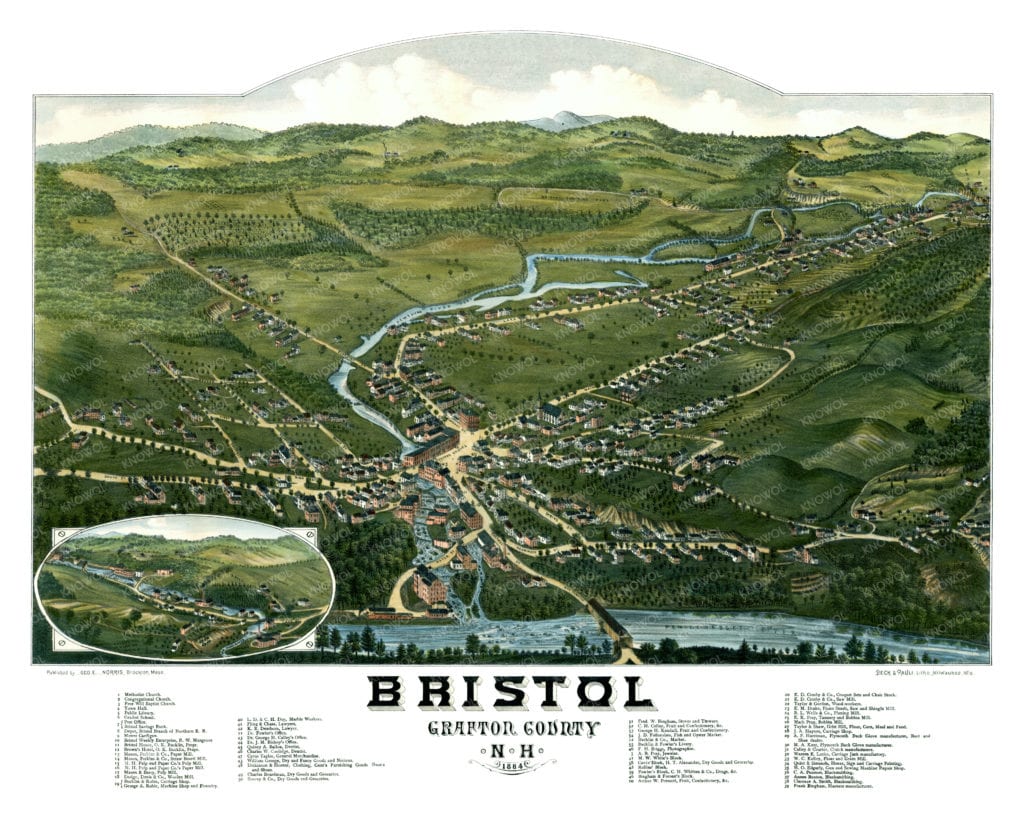 This beautiful old view of Bristol will make an attractive addition to your office, library, or den and can even be used to teach children the geography and history of the area. When you're done exploring, click here to get your copy.