The 1939 – 1940 New York World's Fair covered 1,216 acres of Flushing Meadows-Corona Park, and was the second most expansive American world's fair of all time. This stunning retro map, which was given to visitors as they entered the fair, has been faithfully restored to its original beauty by KNOWOL. Reproductions are available here.
The NYWF of 1939–1940 was the first exposition to be based on the future, with an opening slogan of "Dawn of a New Day", allowing visitors to look at "the world of tomorrow". This poster provides exactly the opposite, a glimpse back in time that allows you to imagine Flushing Meadows–Corona Park as it looked when millions came to explore the World's Fair.
Click here for a closer view of the map.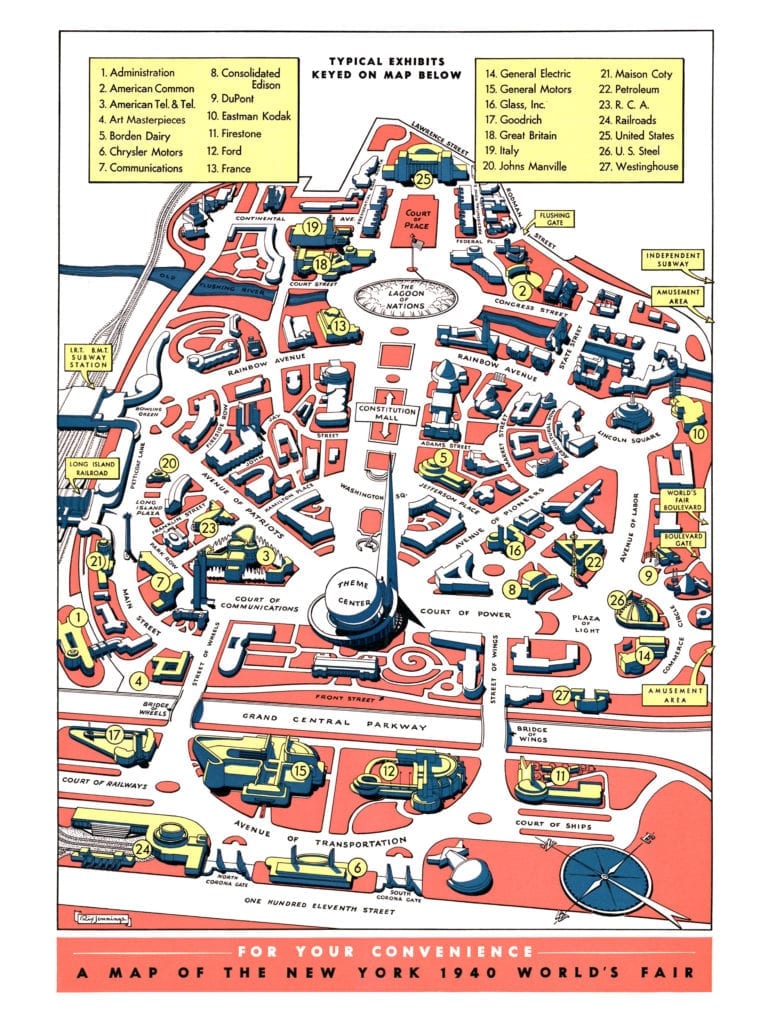 This vintage World's Fair map shows beautifully displays attractions from the 1940 World's Fair, including the Avenue of Transportation, Court of Power, Plaza of Light, The Lagoon of Nations, and the Court of Peace. This colorful retro poster would make an attractive addition to your office, library, or den. Get yours here.