Roosevelt Stadium in Jersey City was a significant structure in the history of New Jersey and the racial integration of baseball. The stadium was named for President Franklin Delano Roosevelt.
The building was also significant for its association with important events in the history of baseball. It was here that Jackie Robinson broke the color barrier by being the first black ball player to play in the minor leagues. Finally, and perhaps most importantly, is the association of the stadium with numerous civic events that collectively helped to create and maintain a sense of place, culture, and society for the people of New Jersey.
Jersey City's City Council voted to demolish the stadium in 1982, and it was demolished in 1985. These pictures show the ruins of Roosevelt Field before it was destroyed.
MAIN ENTRANCE FROM WEST

FOUNTAIN AND MAIN ENTRANCE

GRANDSTAND, MAIN ENTRANCE, FROM WEST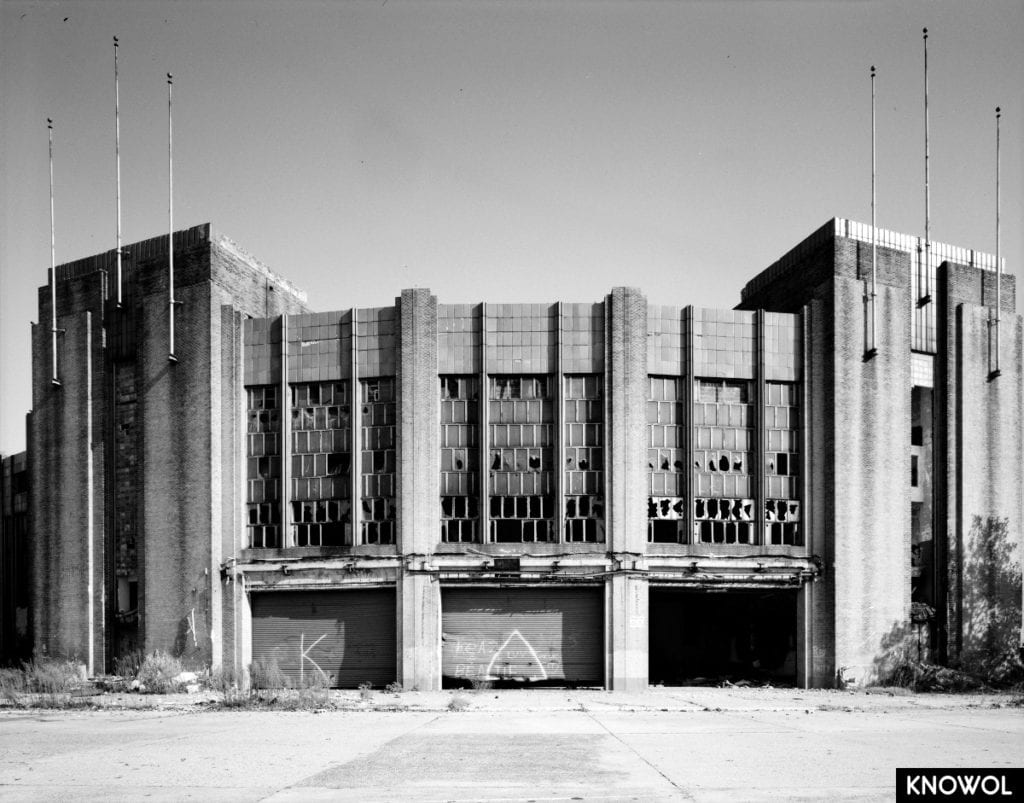 BLEACHER ENTRANCE, SOUTH BLEACHER, FROM WEST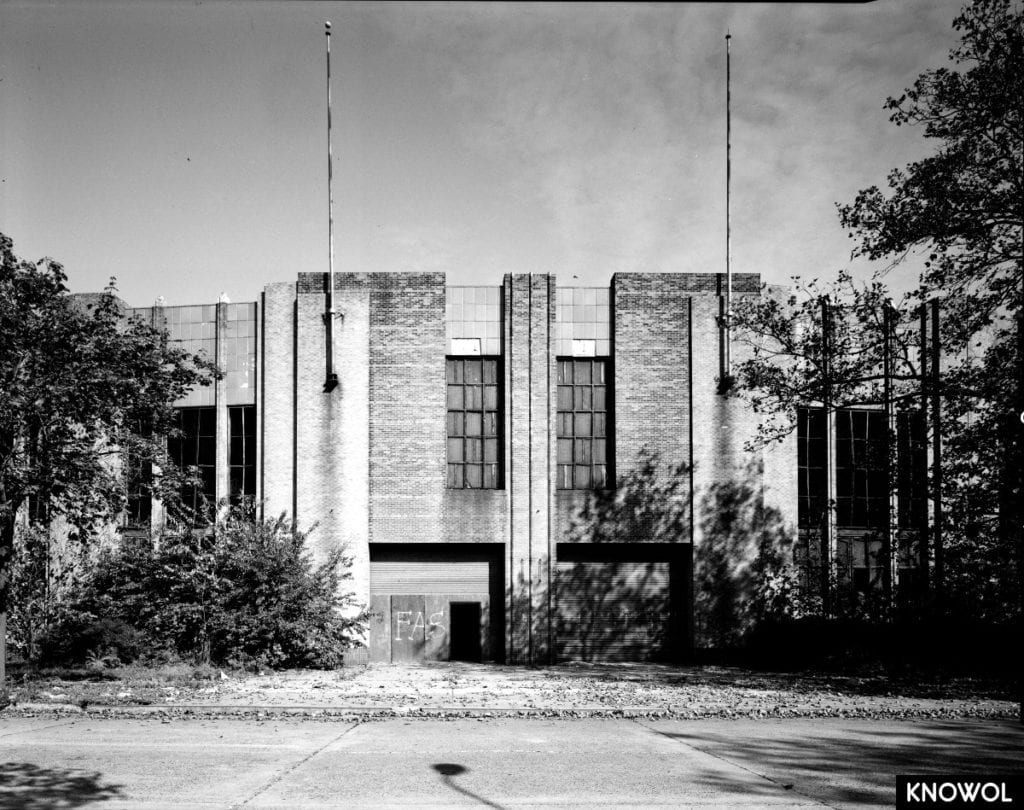 SOUTH FIELD ENTRANCE, FROM SOUTHWEST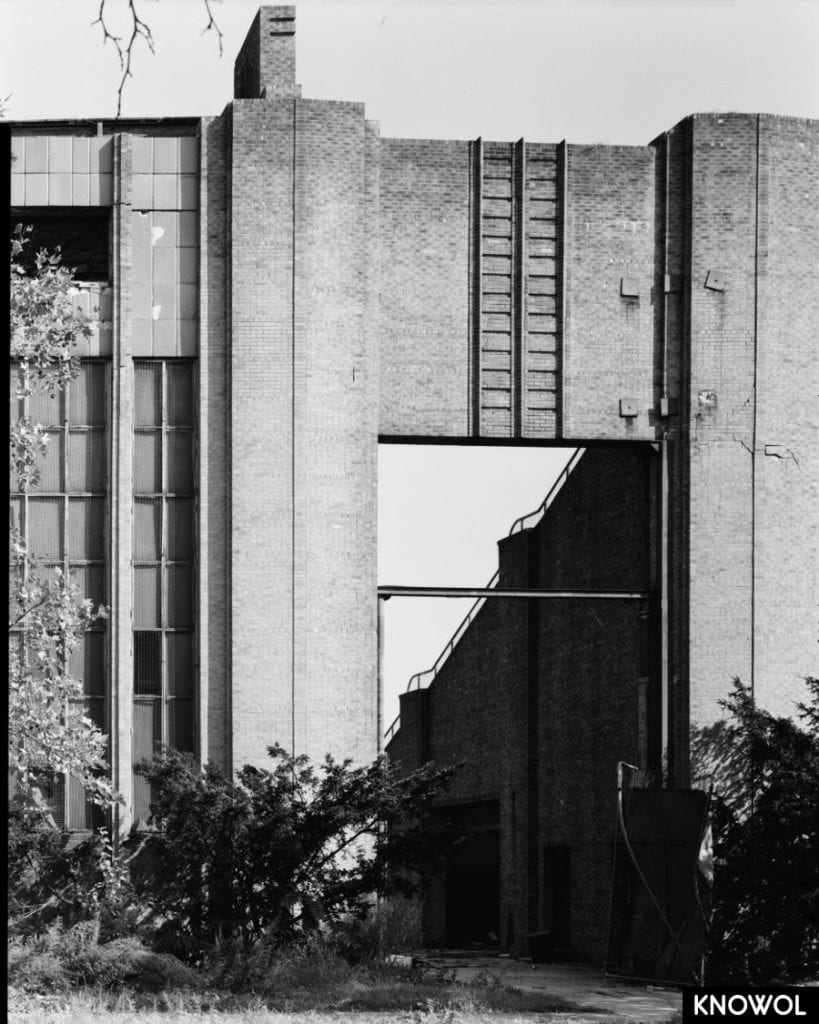 SOUTH FIELD ENTRANCE, FROM NORTHEAST
NORTH FIELD ENTRANCE, FROM NORTHWEST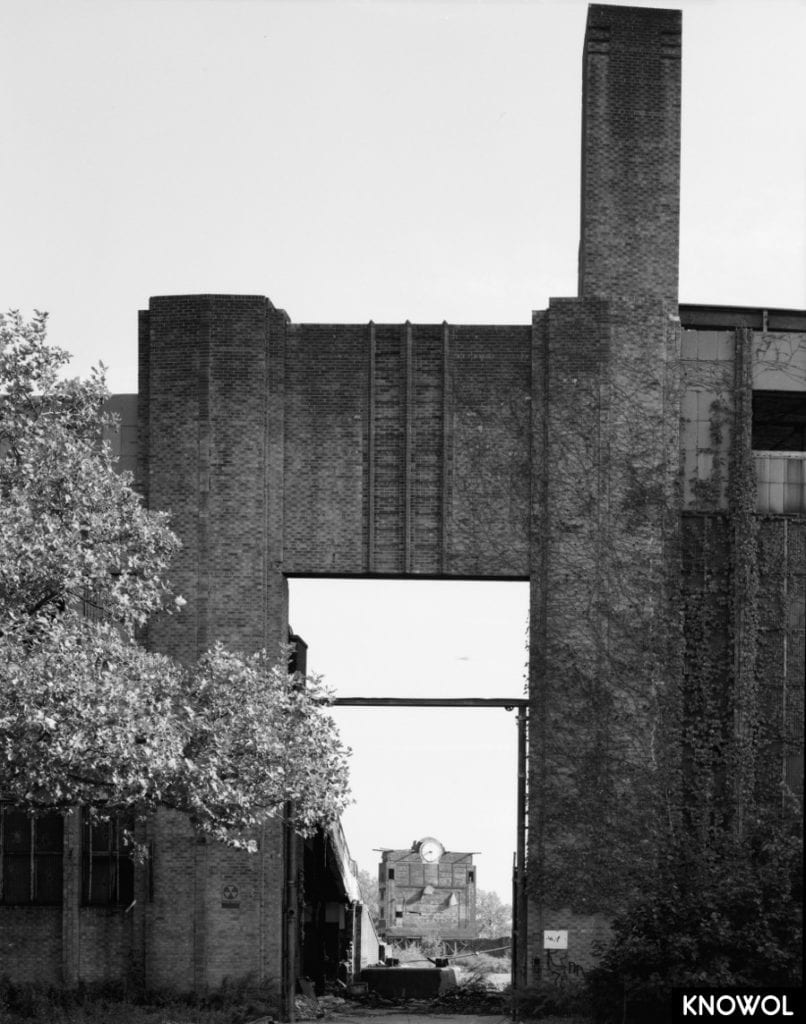 NORTH BLEACHER, FROM SOUTHEAST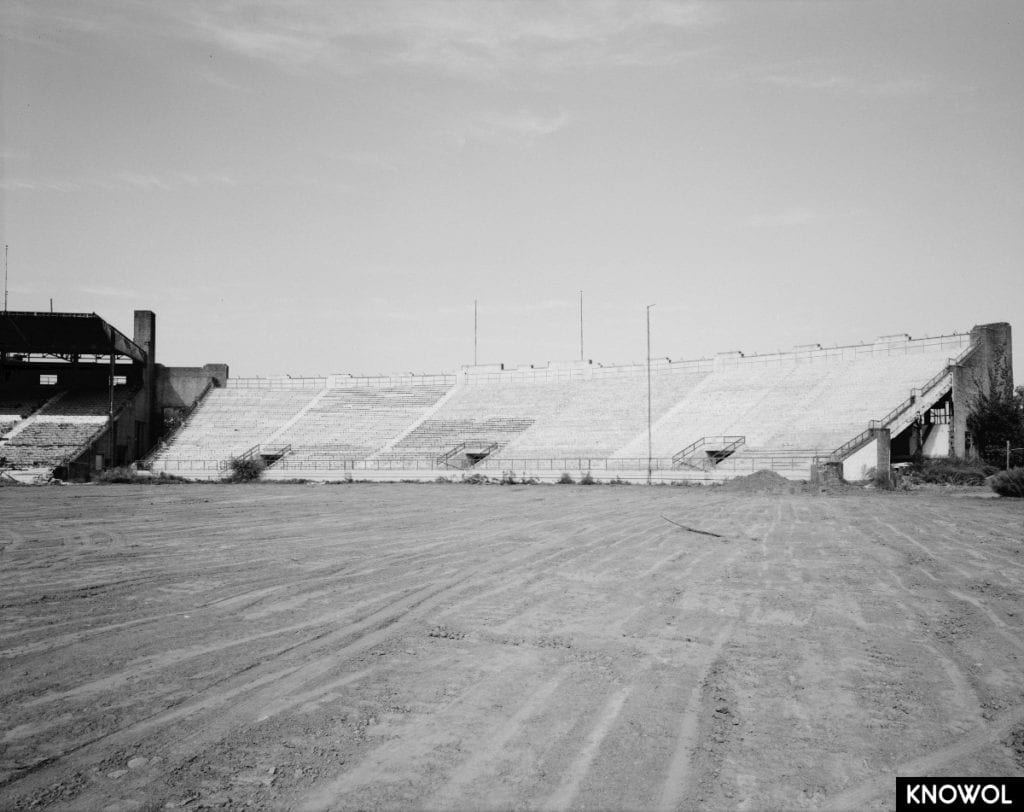 VIEW OF GRANDSTAND FROM EAST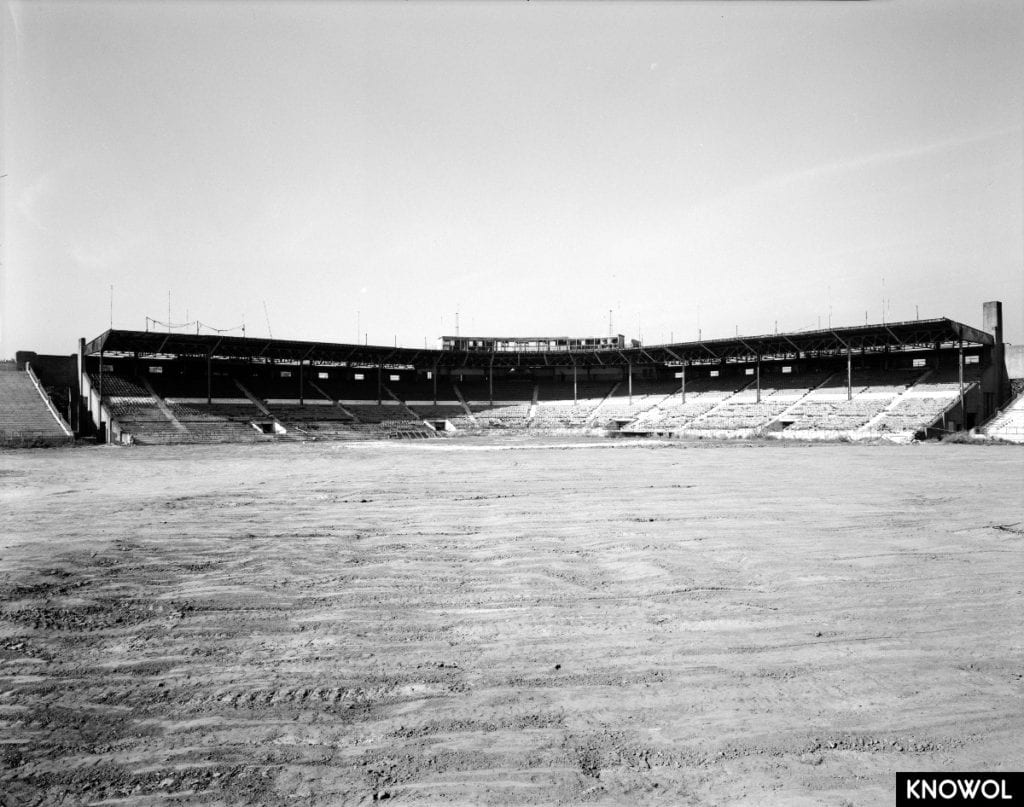 SOUTH BLEACHER DETAIL, FROM NORTHWEST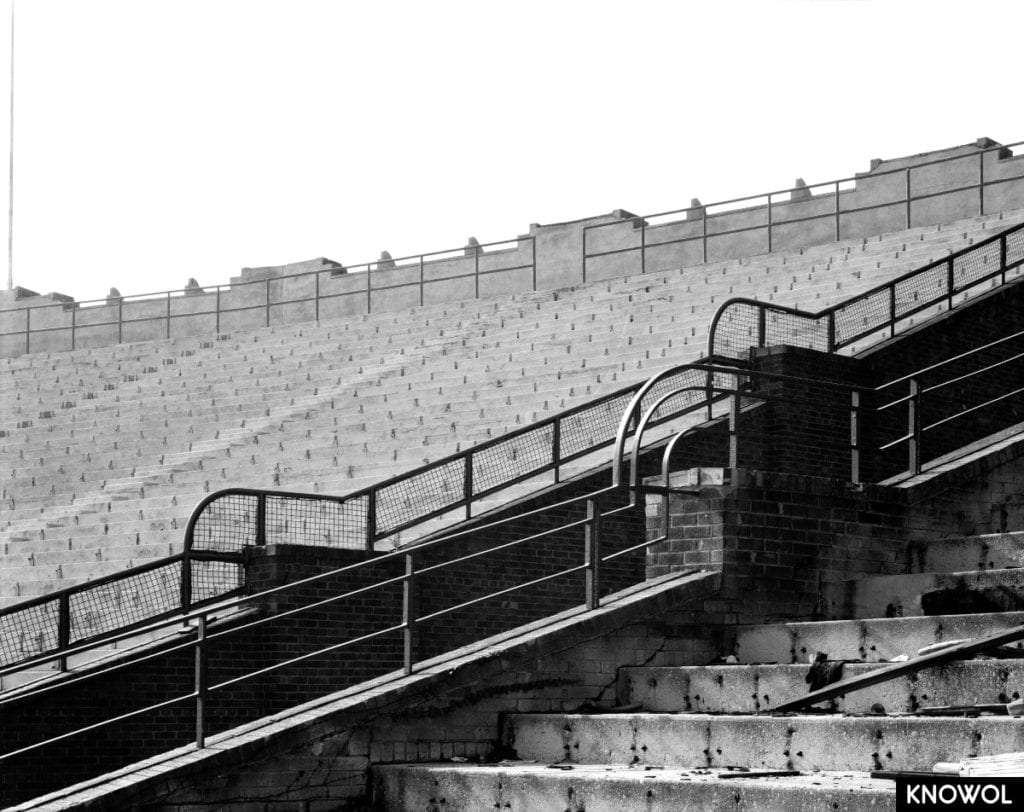 R&S DECORATION ON GRANDSTAND SEAT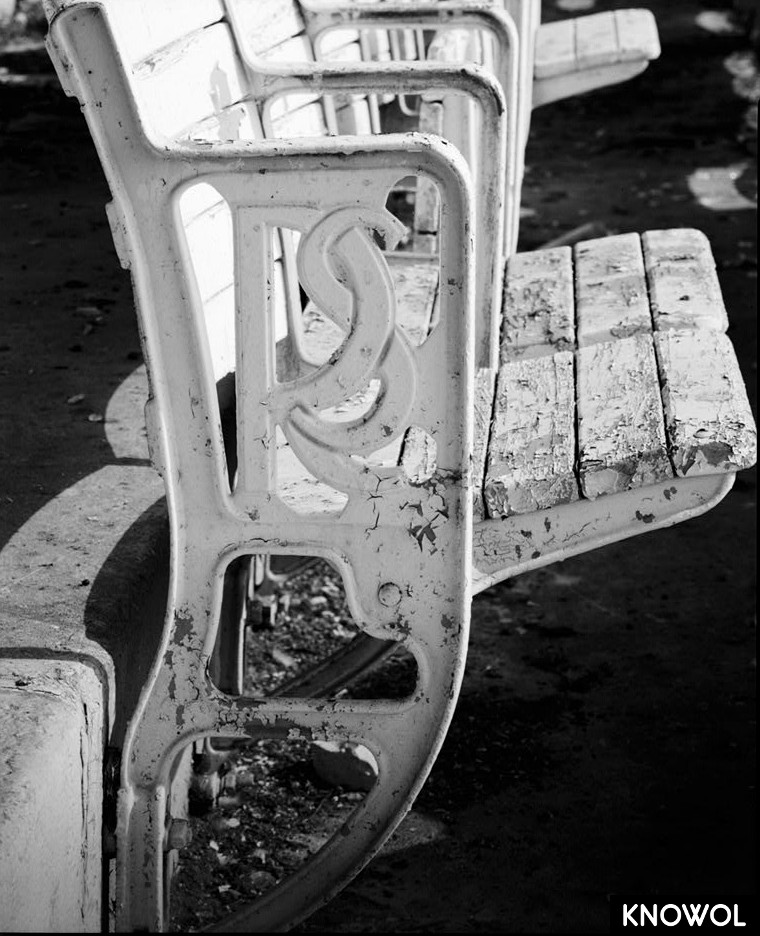 DETAIL OF JERSEY CITY SEAL ON GRANDSTAND SEAT
PARK, LOOKING SOUTHWEST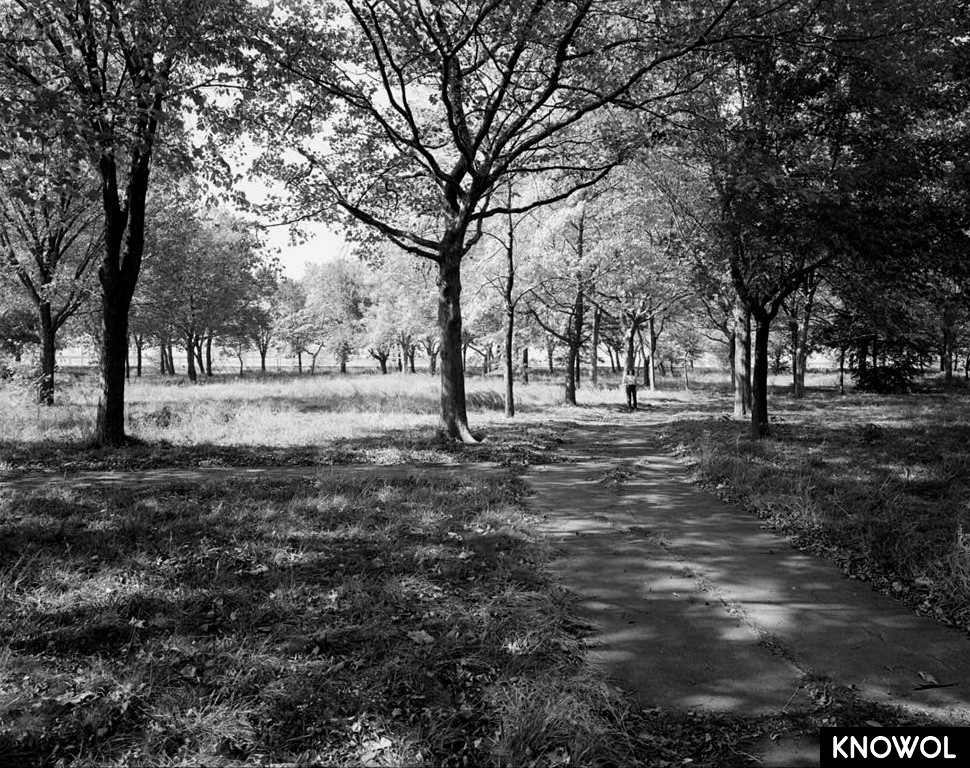 OUTFIELD GATES, FROM EAST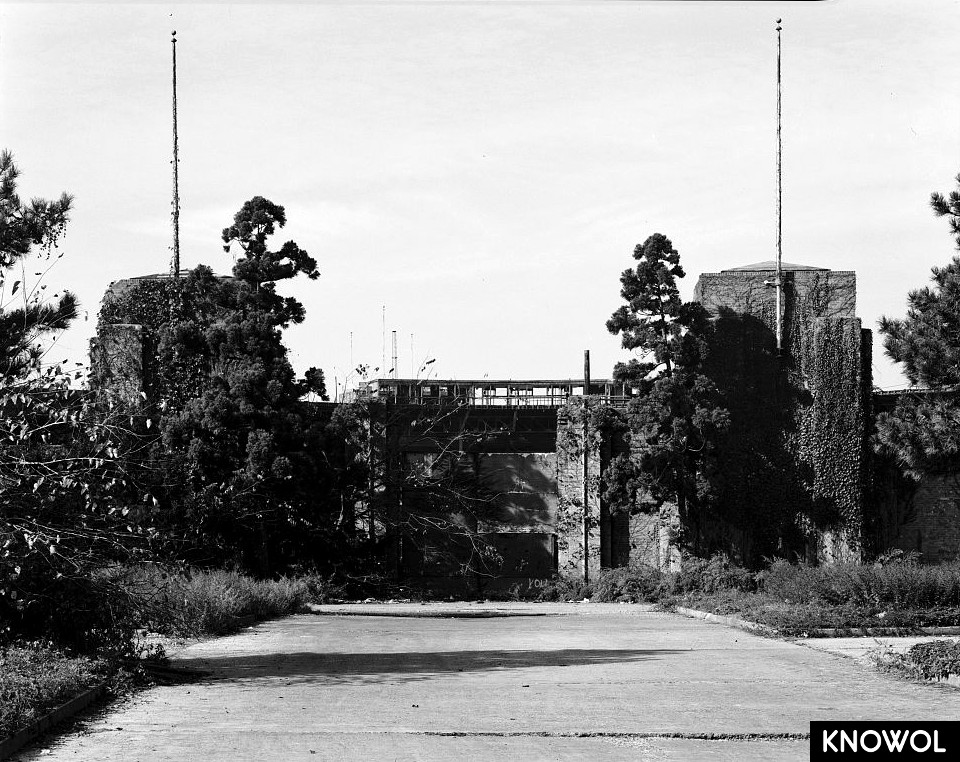 ROADWAY AROUND STADIUM, LOOKING NORTHWEST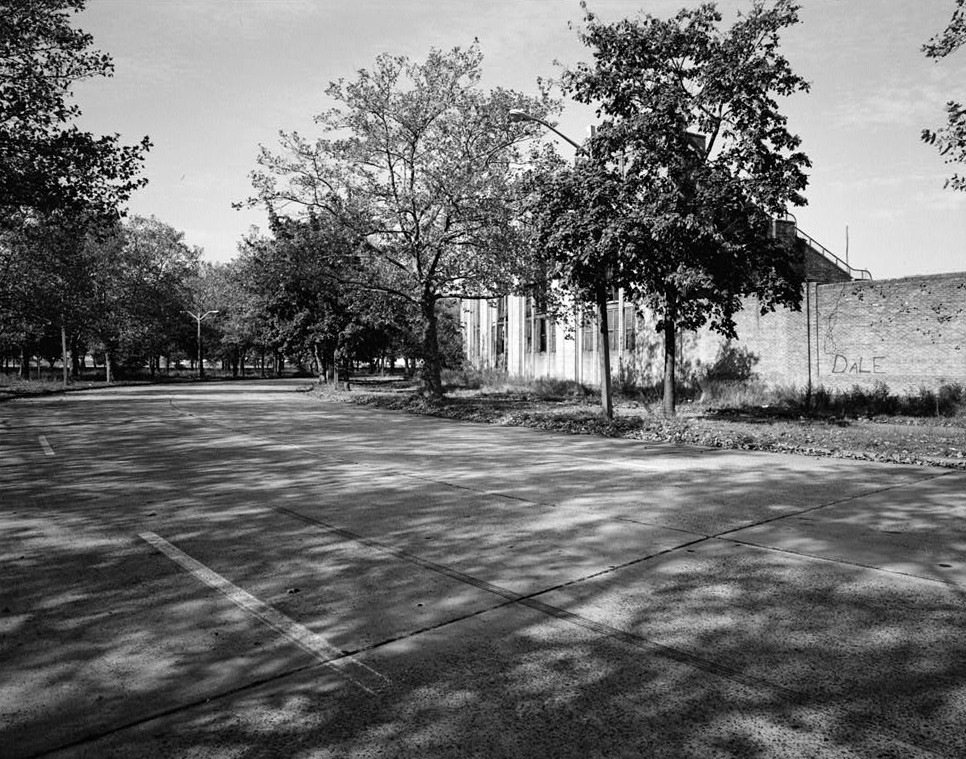 PRESS BOX, LOOKING NORTHWEST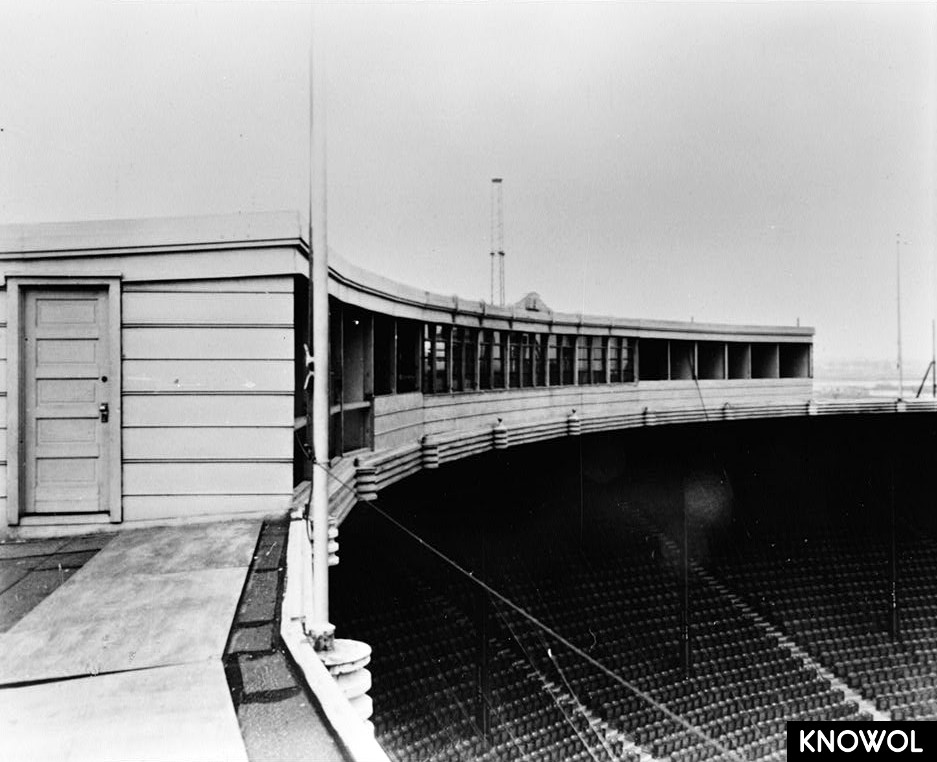 PRESS BOX ON GRANDSTAND ROOF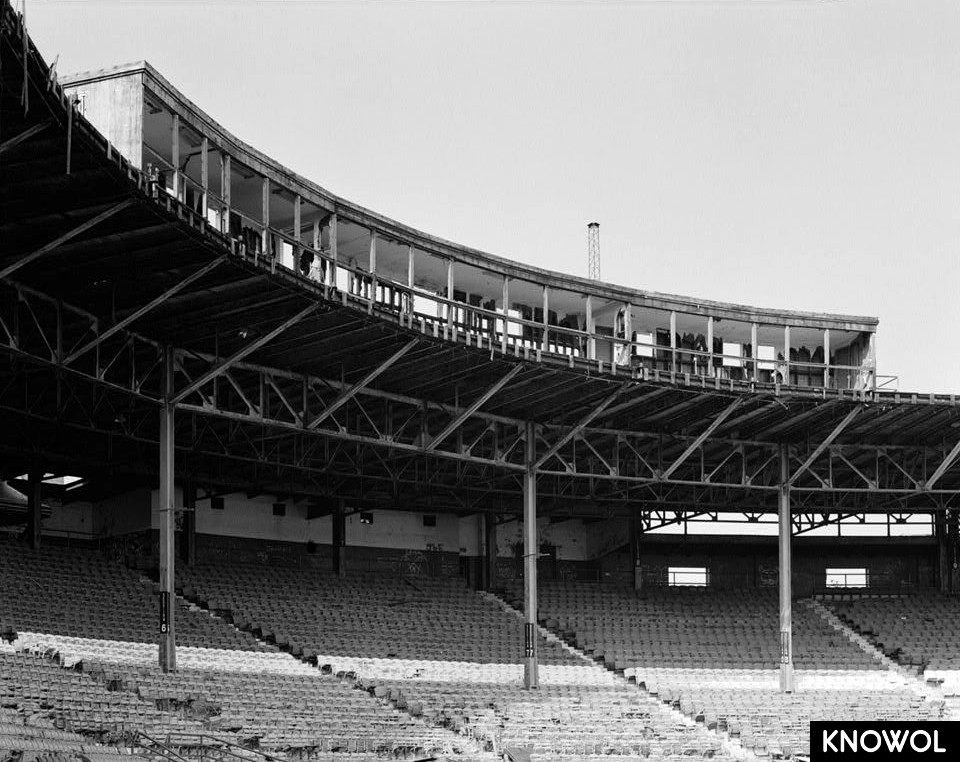 VIEW OF GRANDSTAND FROM TOP TIER
GRANDSTAND ROOF, SOUTHEAST ELEVATION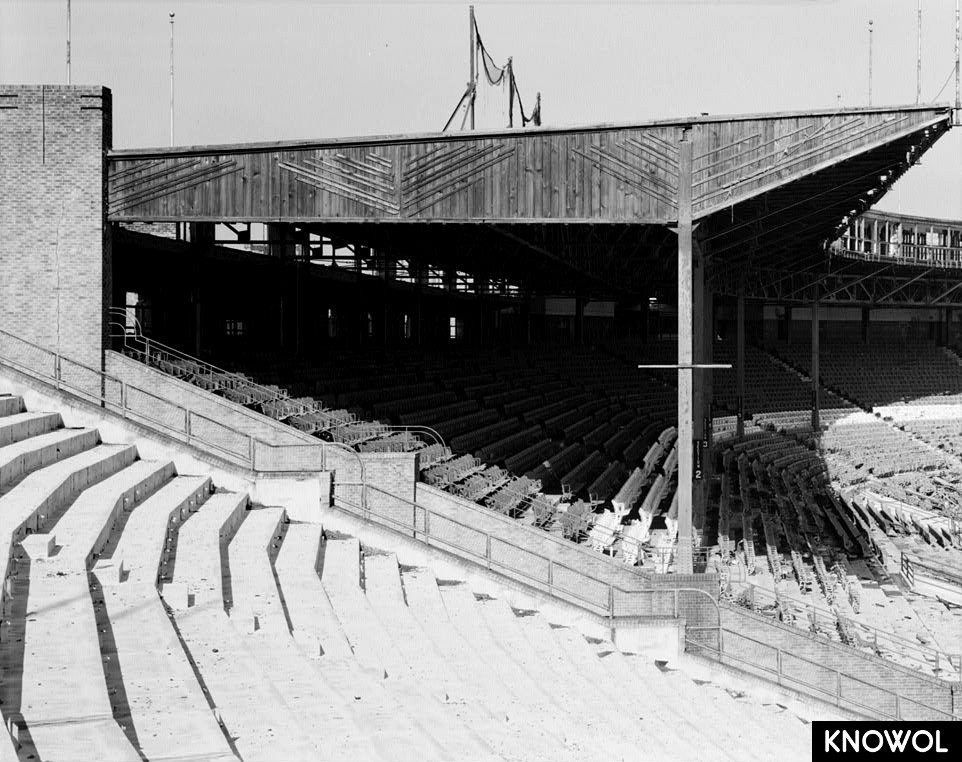 THE SCOREBOARD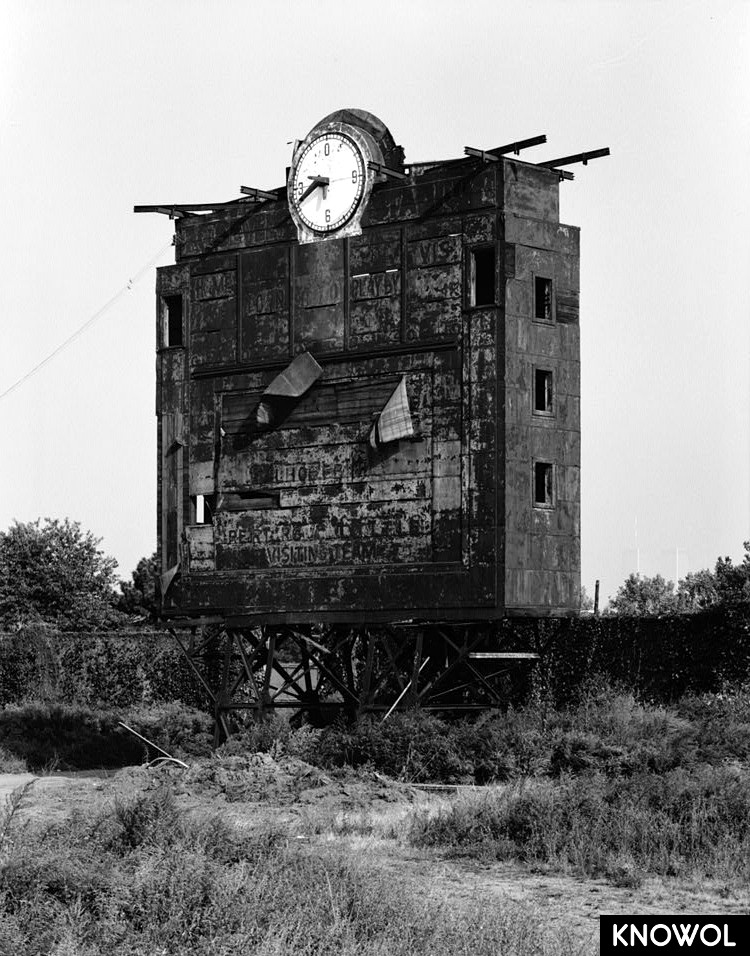 ROOSEVELT FIELD BASEBALL DIAMOND
NORTH DUGOUT, LOOKING WEST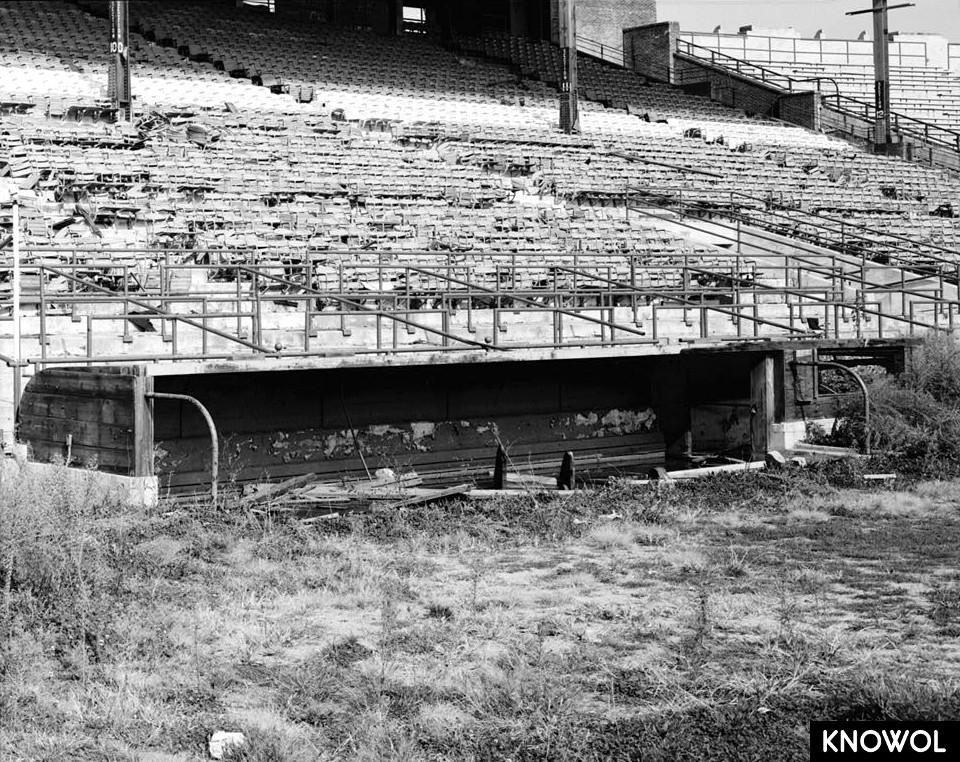 CONCESSION STAND, UPPER TIER OF GRANDSTAND
GRANDSTAND RAMP, LOOKING WEST
ADMINISTRATIVE STAIRCASE, GRANDSTAND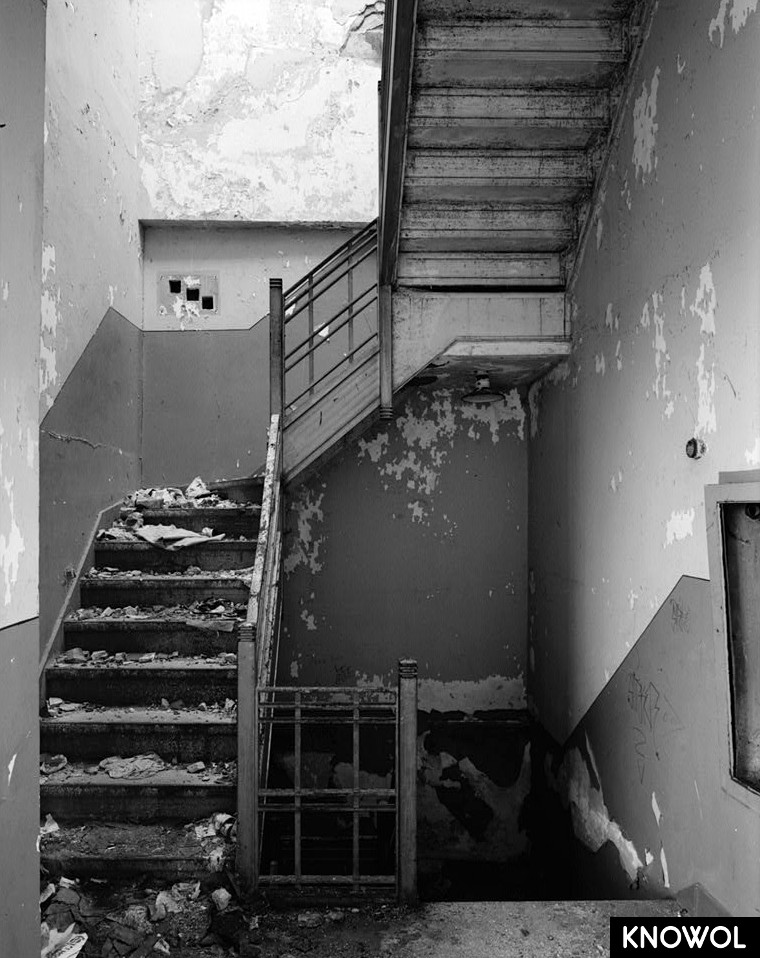 SOUTH BLEACHER, INTERIOR LOOKING EAST
BLEACHER RAMP, SOUTH BLEACHER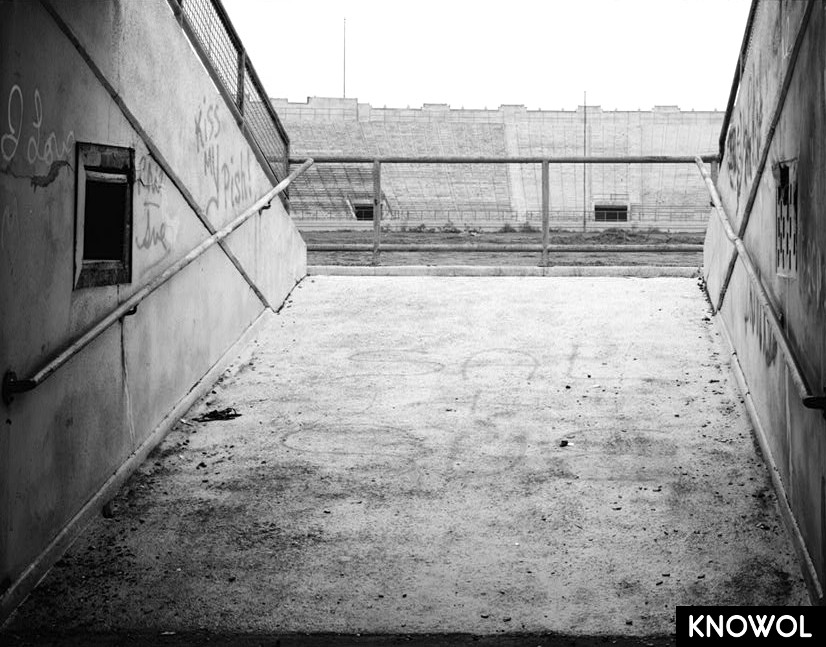 Click here to see 9 photos of Roosevelt Stadium's glory years.