This map of Golden, Colorado was created in 1873 by D.D. Morse, a prominent 19th century map maker. The map shows a bird's eye view of Golden from Castle Rock, including street names and old landmarks.
Founded during the Pike's Peak Gold Rush, the area was originally named "Golden City".  The city quickly became a major economic and political center of the region, primarily because its location made it a center of trade between the gold fields to the west and settlements to the east.
Old Golden landmarks on the map include Flouring Mills, Hotels, Coal Mines, Paper Mills, Pottery Plant, Smelting and Separating Works, Chicago Central Railroad Depot, Union School, various denominations of churches, and more.
This historic map of Golden, CO has been restored by KNOWOL. Reproductions of the map are available here.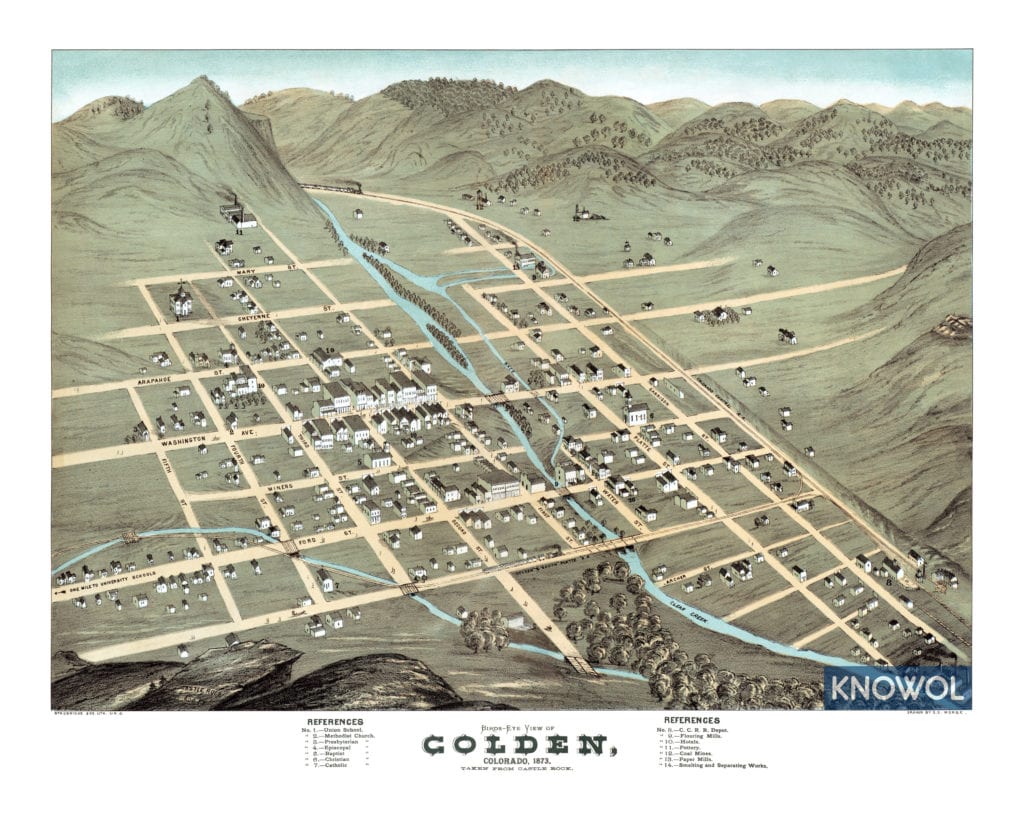 This historic map of Golden will make an attractive addition to your office, library, or den and can even be used to teach children the geography and history of the area. When you're done exploring, click here to get your copy.